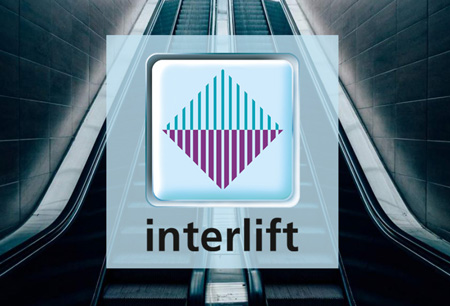 Interlift
Nurnberg, Germany
Book Hotel Online for Interlift
Book Now
Event Update
AFAG Messen und Ausstellungen GmbH has announced the hosting dates for Interlift 2025. Messe Nuremberg in Nuremberg, Germany will once again serve as the hosting site for the trade fair between 14.10.2025 and 17.10.2025. At present, the venue does not have Covid-19 safety measures in place due to the State of Bavaria removing its pandemic restrictions.
A Brief Overview of Interlift
Interlift concerns itself with the technological innovations, challenges, and solutions in the lift and elevator manufacturing sectors. The international trade fair invites the major manufacturers in Europe and around the world to ignite the interest of buyers with new models and capabilities for the technology across the entire value chain. Nowhere else do you see such a breadth of products and services – truly a one-stop event that is not to be missed.
GETA ltd has over a decade of experience in the business travel sector and have sent thousands of exhibitors all over the world. Discover the best hotel prices in Augsburg, Germany and have your hotel reservation during Interlift done within a single day. We know what our clients want in their accommodation for trade shows – comfort, a good price and a convenient location. All hotel offers we send your way place you close to Messe Augsburg. That way it takes you minutes to reach the exhibition centre whether you're on foot or using public transport. GETA ltd provides you with a lot of bonus services for a complete experience.
Why Your Visit Is Worth It
As a specialised trade show, Interlift has a tighter focus and as a result, exhibitors enjoy visibility with trade visitors. That's a great advantage to have when you want to increase your contacts and sales leads. A smaller pool of companies means a lot more space to grab the attention of visitors. Interlift creates the perfect opportunity to stand out in the best possible way. The very first edition since the pandemic started performed quite well and generated numbers quite close to previous pre-pandemic editions:
350+ international exhibitors from 30 countries;
11,000+ international trade visitors from 87 countries;
44,000+ square metres of exhibition space.
Industry Relevance
Interlift first took place back in 1991 at Messe Augsburg. In its three decades, the trade fair has transformed a lot since its humble beginnings. In those early years, the event had a much smaller turnout and only occupied about half the exhibition space it currently requires. The trade fair grows continuously and has now reached the role of industry leader on the territory of Europe. Each new edition improves in terms of attendance, quality of products and networking opportunities. Interlift falls on every other year and has assumed the role of key marketplace and launch pad for products fresh from the manufacturing facilities!
Interlift maintains a comprehensive product portfolio that covers the entire value chain. You'll see the new advancements in lift systems and prefabricated components, escalators and treadmills, parking systems, transmissions, monitoring and safety systems, cabins, doors, ropes, operating and display elements, hydraulics and regulations. Each edition pushes the envelope and finds creative solutions to problems such as velocity, automation, weight capacity and energy saving. Currently, the big technological trends that are transforming every industry are automation, AI and digitization. Interlift puts a lot of focus on what's possible and how new technologies are going to affect every market altogether.
Who Are You Going to Meet?
Nikolaus Bagnara SPA, Bamberger Natursteinwerk Hermann Graser GmbH, Campequipa, Dellas SPA, EDAB AUTOMATION and Granumlux are only a few of the exhibitors that make it a point to book a fair booth at Interlift.
Exhibitors have a lot in common. Their shared profile is similar in that they are small to medium-sized manufacturers of elevator components, highly specialised and often active worldwide. You can also clearly see the German roots of the trade fair, as roughly 27% of all Interlift exhibitors come from Germany. The number of visitors is even higher than that – 46%.
Speaking of visitors, organisers have revealed that roughly 85% of the visitors are high enough up in their hierarchy that they can make purchases and investment decisions. This makes Interlift a potent platform for cross-border sales that appeals to exhibitors everywhere. After Germany, the countries with the most visitors at the event are Italy, Switzerland, Spain, Finland, the Netherlands, Great Britain, Sweden, Poland and Austria. As you can see, that's a high volume from European markets. Around 80% of all foreign visitors travel from Europe, followed by 13% from Asia with China, India and South Korea as clear leaders.
Additional Value of Attending
The VFA Forum Interlift presents visitors with an information-packed programme, which informs you about all the important topics and trends happening right now. No matter what area of interest you have there's going to be a programming item which addresses it in great detail. Do you want to enter a new country? The Forum has presentations on country-specific markets like India and North America for example. Speakers from Great Britain go into great detail about how Brexit is going to further affect the lift industry.
A lot of the presentations tackle the standards placed on the lift industry following the pandemic. How do you achieve optimum ventilation? What are the best ways to increase hygiene? You'll get the best experts to show you practical solutions. But perhaps the biggest value is in AI, data and digitization programming. Learn about cloud data, medical records, mining lift data for further insights and virus protection.
The Outlook for 2023
It's a year until Interlift 2023, but there's already a buzz in the air. Organisers share their success at booking exhibition space already with almost 100 exhibitors confirmed during the 2022 edition. There's a lot of positive outlook towards the state of the industry as a whole and companies are quite optimistic about where the trade show will go next. Some major exhibitors have confirmed their attendance like Orona, Meiller and Schmersal. Early reports point to China as another major market that's going to have a presence.
What we also know is that the digital Lift Match service will remain active. This digital offer helps those buyers who can't be at Interlift in person to still experience its product portfolio. Participants can join on a virtual tour of the trade fair and check out product presentations. It's a highly effective way to stay connected during the pandemic.
Past editions
Interlift 2023
17.10.2023 - 20.10.2023
93%
of visitors rated the exhibitor range as excellent
93%
of visitors would recommend Interlift
92%
of visitors will attend the next edition
85%
of visitors were decision-makers in some capacity
46%
of visitors attended to secure or prepare investments
28%
of visitors concluded business deals during the event
55%
of visitors exclusively visit Interlift to examine the latest developments
90%
of exhibitors rated their participation as excellent
90%
of exhibitors expect satisfatory post-fair business results
90%
of exhibitors have confirmed their attendance for the next edition
Interlift 2022
26.04.2022 - 29.04.2022
55%
of visitors represent foreign countries
93%
of trade visitors intent to visit next edition
88%
of visitors rate the business results as very good
28%
ofvisitors successfully concluced on-site business
78%
of exhibitors rated the business opportunites as very good
85%
of exhibitors intent to visit next edition
88%
of visitors have decisive, co-decisive or advisory role
Interlift 2019
15.10.2019 - 18.10.2019
44,000
SQ M of Exhibition Area
INTERLIFT 2017
17.10.2017 - 20.10.2017
44,000
SQ M of Exhibition Area
INTERLIFT 2015
13.10.2015 - 16.10.2015
44,000
SQ M of Exhibition Area
How to get to Interlift

On Foot
Nuremberg Airport – not advisable
Nuremberg Central Station – 1 hr via Allersberger Strasse

By Car
Nuremberg Airport – 30 mins via B4R
Nuremberg Central Station – 10 mins via Münchener Strasse

By Public Transport
Nuremberg Airport – 30 mins via U-Bahns U2 and U1
Nuremberg Central Station – 10 mins via U-Bahn U1