Interlift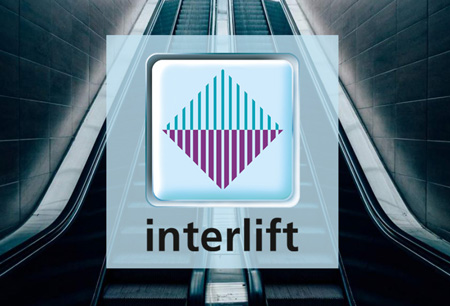 Interlift
Germany , Augsburg
Covid-19 Event Update
AFAG Messen und Ausstellungen GmbH has announced the hosting dates for Interlift 2023. Messe Augsburg in Augsburg, Germany will once again serve as the hosting site for the trade fair between 17.10.2023 and 20.10.2023. At present, the venue does not have Covid-19 safety measures in place due to the State of Bavaria removing its domestic restrictions on 02.04.2022. Yet, attendees should note that organisers will highly encourage the following of steps such as:
Maintaining a safe distance of 1.5 metres at all times.
Wearing face masks in indoor spaces.
Practising regular hand hygiene.
Additionally, attendees should note that they will have to present 3G entry documents upon arrival at Germany's borders due to the travel limitations.
A Brief Overview of Interlift
Interlift concerns itself with the technological innovations, challenges, and solutions in the lift and elevator manufacturing sectors. The international trade fair invites the major manufacturers in Europe and around the world to ignite the interest of buyers with new models and capabilities for the technology across the entire value chain. Nowhere else do you see such a breadth of products and services – truly a one-stop event that is not to be missed.
GETA ltd boasts an impressive database of hand-selected hotel options that meet all your needs. You receive a hotel reservation for Interlift in Augsburg designed to be as economic as it can. Not to mention, we select professional hotel accommodation for exhibitions either near the centre or close to public transport, so your commute reduces to minutes. That is how you can upgrade how you approach business travel and do it in a manner of hours!
Why Your Visit Is Worth It
As a niche trade show, Interlift has a much tighter focus and as a result, exhibitors are put at a great advantage in regard to their visibility. You have a smaller pool of companies that compete to grab the attention of a much greater crowd. It is the perfect opportunity to stand out and research new markets:
570+ international exhibitors from 48 countries;
21,000+ international trade visitors from 107 countries;
44,000+ square metres of exhibition space.
Industry Relevance
Interlift first took place at Messe Augsburg back in 1991 and in those early years, the fair had a much smaller turnout with only half of the current exhibition space occupied. The trade fair has been on a steady growth trajectory, with each following edition improving on the last and taking in more exhibitors and trade visitors. Editions follow a biennial schedule and function as a marketplace for the latest in technology. Interlift manages a spectacular product portfolio that features lift systems and prefabricated components, escalators and treadmills, parking systems, transmissions, monitoring and safety systems, cabins, doors, ropes, operating and display elements, hydraulics and regulations. Each edition pushes the envelope and finds creative solutions to problems such as velocity, automation, weight capacity and energy saving.
Who Are You Going to Meet?
Exhibitors have a lot in common. Their shared profile is similar in that they are small to medium-sized manufacturers of elevator components, highly specialized and often active worldwide. You can also clearly see the German roots of the trade fair, as roughly 30% of all Interlift exhibitors come from Germany. The number of visitors is even higher than that – 46%. Speaking of visitors, organisers have revealed that roughly 85 % of the visitors are high enough up in their hierarchy that they can make purchases and investment decisions. This makes Interlift a potent platform for cross-border sales that appeals to exhibitors everywhere. After Germany, the countries with the most companies at the event are Turkey, Spain, China, the UK, France and the US.
Past editions
Interlift 2022
26.04.2022 - 29.04.2022
55%
of visitors represent foreign countries
93%
of trade visitors intent to visit next edition
88%
of visitors rate the business results as very good
28%
ofvisitors successfully concluced on-site business
78%
of exhibitors rated the business opportunites as very good
85%
of exhibitors intent to visit next edition
88%
of visitors have decisive, co-decisive or advisory role
Interlift 2019
15.10.2019 - 18.10.2019
44,000
SQ M of Exhibition Area
INTERLIFT 2017
17.10.2017 - 20.10.2017
44,000
SQ M of Exhibition Area
INTERLIFT 2015
13.10.2015 - 16.10.2015
44,000
SQ M of Exhibition Area
How to get to Interlift

On Foot
from Augsburg Hauptbahnhof - 53 min or 20 min bike ride
from Airport Augsburg 2h 30 min walking (not recommended ;) ) or 45 min bike ride

By Car
from Augsburg Hauptbahnhof it is 11 min car ride
from Airport Augsburg ~20 min

By Public Transport
from Augsburg Hauptbahnhof take trane BRB for 2 stops (7 min)
no suitable public transportation from the nearest aiport
Hotels
Venue