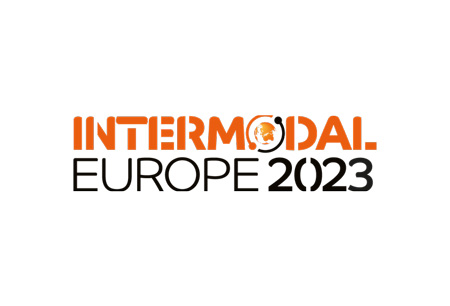 Intermodal Europe
Rotterdam, Netherlands
Book Hotel Online for Intermodal Europe
Book Now
Event Update
Intermodal Europe 2024 will occur as a live trade show between 12.11.2024 and 14.11.2024. The hosting site for the event will be Ahoy Rotterdam in the Netherlands. Due to the country removing its pandemic-related limitations, the event location will not include Covid-19 safety precautions.
A Brief Overview of Intermodal Europe
Intermodal Europe enjoys worldwide acclaim as a leading international trade show for container shipping and intermodal transport. In fact, it currently ranks as one of the top events in the world as the drive for innovation in shipping and logistics. The biggest manufacturers and brands attend the event in Amsterdam, the Netherlands and audience numbers are in the thousands. As a thriving marketplace to dig into and reach new regions, Intermodal Europe should absolutely be on your agenda. Nowhere else do you have such access to new technologies and experts.
Get a hotel booking for Intermodal Europe as early as today and beat thousands to the best deals on the market. GETA ltd knows what you want – quality, flexibility, a good location and a great price. You can have it all! Our team plans your business trip step by step and accounts for your budget. We regularly work at every price point and our network of venues feature hostels, hotels and apartments. Tell us your budget and we'll find the perfect hotel in the vicinity of Amsterdam RAI. You'll also be minutes away from public transport connections.
In addition to reservations for Intermodal Europe, GETA ltd also provides a variety of extra travel services. These range from organising airport transfers and rent-a-cars all the way to hiring a team to build your exhibition stand.
Why Your Visit Is Worth It
Intermodal Europe exists to facilitate business on a global scale and it's incredibly effective. The intermodal transport market changes at incredible speed and the fair creates all the necessary conditions to stay on top of trends. You get an overview of all technology trends and the resources to bring your products to a wide audience. Product launches are the bread and butter at Intermodal Europe. Attending is a smart investment. Be sure to take a look at the data from the last live edition:
120+ international exhibitors
3,000+ sq. metres of exhibition space
6,000+ international visitors
30+ free hours of conference sessions
Industry Relevance
Intermodal Europe, the leading trade fair in the transportation and container industry, arrives at Amsterdam RAI in October. Established in 1988, the annual fair brings together major suppliers and service providers in the sector, creating an ideal space for strengthening existing relationships and establishing new ones. With a comprehensive exhibition, informative conference items as well as practice-oriented workshops, Intermodal Europe serves as a vital gathering for professionals in the intermodal industry. You can call it the beating heart of the industry.
For nearly half a century, container shipping and intermodal transport communities have met at Intermodal Europe to conduct business, and prepare for the future. The event has earned a reputation as the industry's premier event and conference, attracting global container shipping industry professionals year after year. It offers an extensive showcase of products and services related to container manufacturing, leasing and trade, freight handling equipment, and cold chain management. In an industry that is constantly evolving and highly competitive, attending Intermodal Europe is essential for businesses looking to improve performance and stay ahead of the curve.
Whether you are looking to strengthen your operation, stay informed about industry innovations, learn from experts, or reconnect with your industry community, Intermodal Europe is a must-attend event. As professionals in the intermodal industry gather in Amsterdam, the event promises valuable networking opportunities, educational experiences, and a glimpse into the future of transportation and container logistics.
The absence of the fair during the pandemic was felt deeply and its return certainly proved its vital role. In a post-show statement in 2022, Group Event Director at show organiser Informa Markets, said: "I'm delighted for the industry that we can offer them once again a trusted and well-attended event. As expected, a lot of visitors and exhibitors have missed the benefits of face-to-face meetings, and the feedback from them has been extremely positive. The hunger and anticipation to meet up again in-person has been tangible, and attendees to Intermodal Europe 2022 appear to have been taking full advantage of the occasion."
Who Are You Going to Meet?
Intermodal Europe introduces exhibitors to valuable contacts operating in the industry today. The majority are senior professionals that are active in the buying cycle. When they're not outright in charge of purchasing, they're certainly in advisory roles and have some decision-making powers. In total, 87% of visitors have influence in the buying process. You'll rub elbows with professionals working in:
Container trading and resale
Shipping lines
Container manufacturers
Intermodal logistics
Ports and terminals
Rail freight operators
The result is a high satisfaction rate as 100% of exhibitors were able to meet their goals during the trade fair and rate Intermodal Europe as important to their business. The companies you'll meet include top names operating right now such as Mitsubishi MC Capital, Port of Amsterdam, APL Logistics, Anchorage, ERR, GATX, Grimaldi Group, Hoyer Group, ING, JDE, MC Containers, MPC International, Athena Shipping Pte and Cosco Shipping.
Additional Value of Attending
The Intermodal Conference agenda is a highlight of the event, featuring over 30 hours of first-class presentations and keynotes. These sessions cover essential themes and provide technical updates through real-life case studies, offering critical insights into the state of the market and future trends. Attendees can expect to gain practical knowledge and inspiration that can be applied to their own operations. Previous speakers work in Drewry, Emerson, Globe Tracker, MAERSK, Nexxiot, Noka, Change, ABN-Amro. Hot topics include:
Digitalisation and Technology Advancements in Container Shipping
Sustainable and Green Practices in the Shipping Industry
Developments in Box Technology
AI-enabled Maintenance and Repair of Containers
Emerging Trends in Container Shipping: IoT, Blockchain, and AI
You also have the Women in Container Logistics Working Lunch as part of the programme. The trade fair is invested in bridging the gender gap when it comes to women in the industry and the premise of the lunch is to pull together the women at the very forefront of the intermodal transport and container shipping industry and create the right environment to network and share their lived-in experience as women in the industry. It's a high-profile event that features high-ranking women working in P&O Ferries, Antwerp Port Authority, Nexxiot and the Shipping Podcast.
Past editions
Intermodal Europe 2023
10.10.2023 - 12.10.2023
Intermodal Europe 2022
08.11.2022 - 10.11.2022
100%
of exhibitors consider the event to be important to their business
89%
of exhibitors would recommend the event to others
82%
of exhibitors have rebooked for the next iteration
87%
of visitors have executive power
How to get to Intermodal Europe

On Foot
Rotterdam The Hague Airport – not advisable
Rotterdam Centraal Station – not advisable

By Car
Rotterdam The Hague Airport – 32 mins via S103
Rotterdam Centraal Station – 23 mins via S103

By Public Transport
Rotterdam The Hague Airport – 44 mins via 33 and E
Rotterdam Centraal Station – 16 mins via E