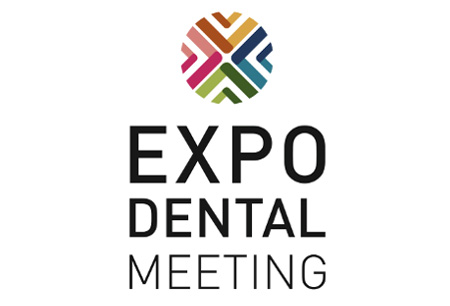 INTERNATIONAL EXPODENTAL
Rimini, Italy
Book Hotel Online for INTERNATIONAL EXPODENTAL
Book Now
Event Update
Expodental 2024 will take place at Rimini Fiera between 16.05.2024 and 18.05.2024. The format of the event will be in-person/live, without Covid-19 safety measures in place. At present, the country does not feature travel restrictions.
Introduction to Expodental Meeting
Expodental Meeting, formerly known as International Expodental, creates the ultimate experience for dental professionals in Italy. From dental equipment to consumables, there's everything dental practices need to purchase. The international trade fair highlights the current trends and examines major innovations and best practices. Enjoy the thriving professional community, create buzz and sell products to enthusiastic buyers!
The entire city of Rimini fills up with travellers from all over Europe, which makes it a priority to book hotels close to Rimini Fiera before they sell out. GETA ltd sets you up with the perfect hotel booking ahead of time and keeps travel costs to a minimum. We're experienced when it comes to accommodating small budgets. You just need to tell us how much you want to spend and we'll send you the most affordable hotel rates. Get rooms close to Rimini Fiera and enjoy excellent connections to public transport. Pair your hotel reservation with our other travel services. Do you need to rent a car? Or have someone pick you up from the airport? Let us handle the logistics.
Why Your Visit Is Worth It
Expodental Meeting introduces you to the competitive Italian market and opens doors to an extensive professional network, which translates to a lot of qualified sales leads. It's the perfect platform to debut new products. In fact, many exhibitors time product launches to coincide with new editions to get the most out of their release. It's the ideal procurement platform.
Here are some of the attendance numbers from last edition:
15,000+ international trade visitors

250+ exhibitors

20,000 sq. metres of exhibition space
Industrial Relevance
Expodental Meeting began its life in 1969 as International Expodental as a travelling dental show, which takes place annually. During its history, the international trade fair settled in Milan and then finally moved to Rimini, Italy in 2016. It was also when the fair changed its name to Expodental Meeting. Currently, editions are held in May at Rimini Fiera over the course of three days. Today, Expodental Meeting is the premier event for the Italian dental industry.
One of the highlights of the fair is the comprehensive showcase of products and technologies, which is enhanced with the interactive digital dentistry content shown at Expo 3D. Visitors witness live demonstrations of restorative dental treatments, illustrated clinical cases, and software and device applications like scanners, printers and milling machines. Additionally, dental technicians can participate in workshops, marketing courses and scientific events at the Technodental Forum.
This international fair offers an opportunity for dental experts and industry leaders from around the world to analyse current topics in the field of dentistry and dental techniques, attend seminars, courses, conferences, and workshops. It's the perfect mix of a technological showcase, business platform and knowledge exchange.
Who Are You Going to Meet?
Expodental Meeting appeals to professionals working at all levels in the dental profession. You'll get a chance to meet and network with distributors, dentists, hygienists, dental technicians and assistants from Italy and the rest of Europe. The trade fair is also the first professional platform for dental students to get a taste of the industry, find inspiration and hold conversations about their future careers. It's common to see student groups led by their teachers.
Although servicing the Italian market, the fair has been growing in its level of internationality. As of right now, 10% of trade visitors are foreign nationals. Furthermore, ICE Agenzia (Italian Trade Agency) and UNIDI has done their best to expand the presence of foreign delegations. In 2022, there were 70 dealers from 20 countries: Slovenia, Albania, Algeria, Saudi Arabia, Azerbaijan, Bosnia Herzegovina, Bulgaria, Croatia, Estonia, Egypt, Georgia, Indonesia, Kazakhstan, Kosovo, Oman, Pakistan, Romania, Turkey, Hungary and Vietnam.
The exhibitor list features companies like ANDI Progretti, Bredent, Myray, Odontool, Oris Broker, PHAS, OXY Implant, HL Technology and Lumoral.
Additional Value of Attending
Expodental Meeting isn't just a showcase for the latest products and services in the dental industry, but also a major knowledge-exchange platform with a generous portfolio of special events. The program includes courses and meetings organised in collaboration with leading associations in the sector. The topics covered in these sessions are diverse – prime examples being conservative dentistry, oral surgery, endodontics, gnathology, lasers, medicine, orthodontics, fragile patients, prosthetics and radiology.
Another highlight is Expo3D which offers a comprehensive event on digital dentistry, which is a field with incredible potential. Here, visitors can learn about the latest digital workflow tools and techniques, including image acquisition, modelling using CAD software, and product production using CAM, additive technology (3D printing), or subtractive methods (milling).
The Expodental Meeting also features a rich scientific program presented by top academic experts and sector associations, as well as training sessions and workshops offered by leading dental companies. Whether you're a seasoned dental professional or just starting out, Expodental Meeting provides an unparalleled opportunity to learn about the latest advances in dental technology and techniques and network with top minds working in dentistry today.
What You Can Expect in 2023?
There's little time left until the return of Expodental Meeting in 2023, which organisers are saying will be the biggest yet. The 2022 edition proved that the trade fair is still very much necessary and has shown a remarkable bounce back from the pandemic. In some regards, the 2022 edition went beyond the performance of Expodental Meeting in 2019. This upcoming edition is expected to build on top of the success, and be even more international.
Perhaps the most anticipated addition to the support programme is the Tecnodental Forum, which is specifically dedicated to dental technicians. What we know is that the forum has the backing of top Italian associations such as ANTLO-CONFCOMMERCIO, FEDERODONTOTECHNICA, SNO-CAN, and CONFARTIGIANTO IMPRESE DENTAL TECHNICIANS.
The title chosen for the first ever forum is: Monolithic…Mah? … I layer. It's a bold statement that showcases both the aesthetic and functional quality of the work of dental technicians. A big part of the programme will focus on the digital implantology from new methods to best practices.
Past editions
INTERNATIONAL EXPODENTAL 2023
18.05.2023 - 20.05.2023
24
Foreign buyer countries
INTERNATIONAL EXPODENTAL 2022
19.05.2022 - 21.05.2022
+/-2.000
Course participants
INTERNATIONAL EXPODENTAL 2021
09.09.2021 - 11.09.2021
1000+
Participants attended daily
200
Approximate number of exhibitors
INTERNATIONAL EXPODENTAL 2020
19.11.2020 - 21.11.2020
Cancelled because of COVID 19
How to get to INTERNATIONAL EXPODENTAL

On Foot
Federico Fellini International Airport – not advisable
Rimini Fs Station – 50 mins via Viale XXIII Settembre 1845

By Car
Federico Fellini International Airport – 18 mins via SS16
Rimini Fs Station – 9 mins via Viale XXIII Settembre 1845

By Public Transport
Federico Fellini International Airport – 50 mins via 9
Rimini Fs Station – 26 mins via 9