International Hardware Fair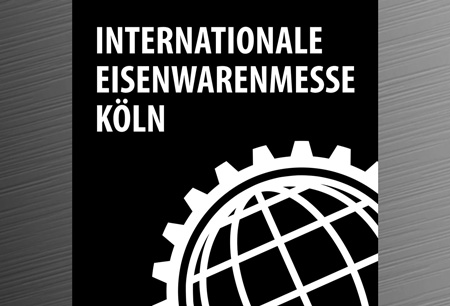 International Hardware Fair
Germany, Köln
Book Online for International Hardware Fair
Book Now
The International Hardware Fair 2021's in-person event has been cancelled due to Germany's developing COVID-19 situation. Industry stakeholders may meet in person for the 2022 edition of the fair on March 6th to March 9th at Koelnmesse in Cologne, Germany, amidst robust, state-of-the-art COVID-19 prevention measures. Compliance is expected.
A Brief Overview of International Hardware Fair
Skilled workers and professionals involved in the building and construction sectors seek out their next toolset at the International Hardware Fair . The international expo presents the latest models of manual hand-held tools, power tools and protective equipment on the market. It's often referred to as the meeting point for the entire hardware industry in Europe, which is reflected also within the sizeable crowds that attend each edition. Buy an exhibition stand and come to the city of Cologne, Germany.
GETA ltd has a long-standing history in the business travel sector and offers you a hotel room that is light on your budget. You save money on your business travel booking and also save valuable time on your commute since we always strive to locate you near public transport. Get in touch early enough and you might get hotel accommodation for the International Hardware Fair near Messe Köln.
Why Your Visit Is Worth It
International Hardware Fair is all about fostering business relations and introducing supply with demand. That's an especially advantageous position to be in, if you have a product to launch or want to explore new regional markets. Attendance numbers are in your favor:
2770 international exhibitors from 58 countries showcased their products;
47,000+ international trade visitors from 143 countries attended;
144,000+ square metres of exhibition space has been dedicated;
Industry Relevance
The International Hardware Fair (or Internationale Eisenwarenmesse as it is known in its native German) is the premier trade show in support of the hardware industry. Editions are held every two years in Cologne, Germany. The expo manages the entirety of the value chain and is squared off into four main theme zones – industrial supplies, fixtures, connection technology and hardware. International Hardware Fair functions both as a B2B platform to move product off shelves, but also has a commitment to exploring capabilities of new technologies and showcasing the next generation of tools. It's been doing this to great success since 1960! Visitors survey hand tools, hardware, interior equipment, air tools, building equipment, pressure washers, safety clothing, sanitary equipment, decorative hardware, fixing technology, soldering equipment, power tools and so much more.
Who Are You Going to Meet?
Although initially a trade fair servicing the German market and its neighbors, International Hardware Fair has now turned into a global event. Unlike many other German-based fairs, this show maintains a strong international presence. We're talking about 87% of all exhibitors and over 70% of all trade visitors. Europe has been the major geographic and economic force at the fair, but countries from Asia, North and South America, Africa and from the Russian Federation are catching up. As far as the professional background of visitors goes, you have the buyers and suppliers of the industrial, professional craftsmen, engineers and architects at the forefront to learn all there is about the latest developments in the industry.
Past editions
International Hardware Fair 2021
21.02.2021 - 24.02.2021
Cancelled because of COVID 19
International Hardware Fair 2020
01.03.2020 - 04.03.2020
Cancelled because of COVID 19
INTERNATIONAL HARDWARE FAIR 2018
04.03.2018 - 07.03.2018
How to get to International Hardware Fair

On Foot
Cologne Bonn Airport – not advisable
Cologne Central Station – 30 mins via Hohenzollernbrücke

By Car
Cologne Bonn Airport – 20 mins via A559 and Östliche Zubringerstraße/L124
Cologne Central Station – 10 mins via Auenweg

By Public Transport
Cologne Bonn Airport – 30 mins via S19 transport
Cologne Central Station – 10 mins via S-Bahn S6/12/9
Hotels
Venue