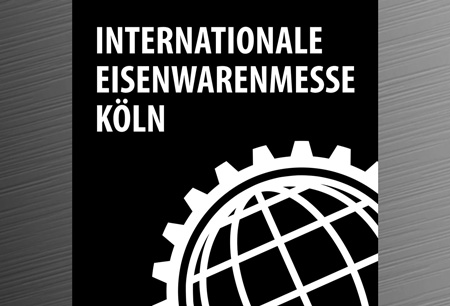 International Hardware Fair
Köln, Germany
Book Hotel Online for International Hardware Fair
Book Now
Event Update
Industry stakeholders can meet in person between March 3rd to March 6th at Koelnmesse in Cologne, Germany. The venue will not feature robust, state-of-the-art COVID-19 prevention measures. This is due to the country removing its coronavirus-related restrictions, including the travel limitations.

A Brief Overview of International Hardware Fair
Skilled workers and professionals involved in the building and construction sectors seek out their next toolset at the International Hardware Fair. The international expo presents the latest models of manual hand-held tools, power tools and protective equipment on the market. It is often referred to as the meeting point for the entire hardware industry in Europe, which is reflected also within the sizeable crowds that attend each edition. Book an exhibition booth and travel to the city of Cologne, Germany.
GETA ltd has provided exhibitors with accommodation for trade shows for over a decade and we know all the good deals around Cologne. We've sent thousands of visitors here and have a large network of hotels, hostels and apartments. All group sizes are welcome. Our team accommodates budgets of all sizes. From economy rooms to luxury suites, we show you the top hotel rates for the International Hardware Fair. Organise your trip within a day and make a hotel reservation close to Koelnmesse to enjoy a shorter commute. GETA ltd has a full roster of travel services you can pair your hotel stay with for a successful business trip.
Why Your Visit Is Worth It?
International Hardware Fair functions as a high-level B2B platform that has a wide international reach. The main incentive is to showcase new products, promote and generate sales leads. Having an exhibition booth offers a quick way to reach a wider audience and raise awareness of your brand as a whole. Foster business relations with targeted potential buyers and return home with a boost in direct sales and orders. The International Hardware Fair operates on a grand scale, which also translates into high numbers:
2770 international exhibitors from 58 countries showcased their products;

47,000+ international trade visitors from 143 countries attended;

165,000+ square metres of exhibition space has been dedicated;
Industry Relevance
The International Hardware Fair (or Internationale Eisenwarenmesse as it is known in its native German) is the premier trade show in support of the hardware industry. Editions are held every two years in Cologne, Germany. The expo manages the entirety of the value chain and is squared off into four main theme zones – industrial supplies, fixtures, connection technology and hardware.
The International Hardware Fair does quite well to move products off shelves. It also has a commitment to exploring the capabilities of new technologies and showcasing the next generation of tools. It's been doing this to great success since 1960! Visitors survey hand tools, hardware, interior equipment, air tools, building equipment, pressure washers, safety clothing, sanitary equipment, decorative hardware, fixing technology, soldering equipment, power tools and so much more.
Over the past decade, the International Hardware Fair has captured the interest of manufacturers and buyers from Asian markets. Asian countries have become of significant importance to the hardware industry. With the amount of construction and industry taking place in Asia, it's the European markets that provide buyers with world-class products of the highest order.
Who Are You Going to Meet?
Although initially a trade fair servicing the German market and its neighbours, International Hardware Fair has now turned into a global event. Unlike many other German-based fairs, this show maintains a strong international presence. We're talking about 87% of all exhibitors and over 70% of all trade visitors. Europe has been the major geographic and economic force at the fair, but countries from Asia, North and South America, Africa and the Russian Federation are catching up.
The International Hardware Fair unites all professional communities. You have major buyers in the tools specialist trade, security specialist trade, hardware trade, home centres, DIY stores, mail order, building supplies retail, department stores, discount stores, importers and co-operative buying groups. There's also great interest from authorities and procurement offices, professional craftsmen, engineers and architects. That's more than enough reason to attend as you get the full spectrum of potential buyers and business partners. It's easy for exhibitors to diversify revenue streams and penetrate new markets.
Plus, you're surrounded by top companies and organisations in the game. You'll rub elbows with the European DIY Retail Association/Global Home Improvement Network, Witte Tools, BHB, Herstellerverband Haus & Garten e.V., the German association of tool manufacturers (FWI) and ZHH.
Additional Value of Attending
In 2022, the fair transitioned into a hybrid format with the launch of the EISENWARENMESSE @home as a platform to assist attending visitors and those professionals who cannot be there live. The digital showroom helps raise exhibitor visibility and not just during the event itself. There are a lot of functionalities that allow you to connect with potential buyers, schedule meetings and then chase after sales leads. In addition, a lot of multimedia content will be uploaded!
Of course, the physical event brings in distinct flavour with special shows and areas. In 2022, the famous digital rock star Michael Atug will curate the eCommerce area. Digital trade has been an ever-growing market, which received a major bump during the pandemic. The area will showcase all the relevant solutions and products - ERP, payment solutions, hosting providers and providers of SEO services.
The other important themed area is the DIY Boulevard, which stretches 260 metres and showcases 55 companies that operate on the DIY market. POS shopping experiences are a top priority and exhibitors can present their products and innovations in a POS-related environment and provide trade visitors with solutions for the authentic presentation of goods. You have quite the lineup with brands like Hailo, Alpina, Caudal, GEBOL, Fischer, GYS and Polimor.
Past editions
International Hardware Fair 2022
25.09.2022 - 28.09.2022
70+%
of visitors were from abroad
International Hardware Fair 2021
21.02.2021 - 24.02.2021
Cancelled because of COVID 19
International Hardware Fair 2020
01.03.2020 - 04.03.2020
Cancelled because of COVID 19
INTERNATIONAL HARDWARE FAIR 2018
04.03.2018 - 07.03.2018
How to get to International Hardware Fair

On Foot
Cologne Bonn Airport – not advisable
Cologne Central Station – 30 mins via Hohenzollernbrücke

By Car
Cologne Bonn Airport – 20 mins via A559 and Östliche Zubringerstraße/L124
Cologne Central Station – 10 mins via Auenweg

By Public Transport
Cologne Bonn Airport – 30 mins via S19 transport
Cologne Central Station – 10 mins via S-Bahn S6/12/9