Interzoo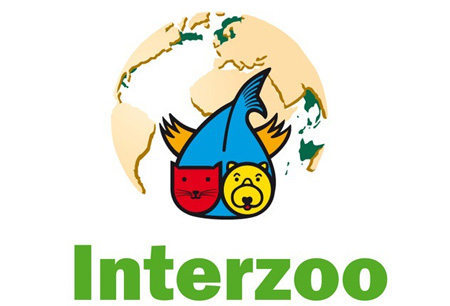 Interzoo
Germany, Nurnberg
Following the postponement of Interzoo 2020, organisers have announced that the next live edition is confirmed for May 24th – May 27th 2022 at Messe Nuremberg. The exhibition grounds will follow strict regulations and sanitations.
A Brief Overview of Interzoo
Plan ahead your company's development in the pet food, supply and accessory industry with a visit to Interzoo, which has been the chief international exhibition of this scale, scope and ambition. Nuremberg, Germany serves as host city and every edition sets out to bring thousands of visitors who wish to see the latest in pet products on display. What more could you want for your business than to run a successful product launch?
To make the most out of your business trip, book a hotel for Interzoo that places you close to Messe Nuremberg and surrounds you bus stops and underground lines. It will take you minutes to commute and you get valuable contacts at the same time. GETA ltd is in the business of securing bookings for international trade shows and we employ precision for the request of each client. We believe business travel should be affordable to small and middle-sized businesses and our online hotel reservation for Interzoo reflects that.
Why Your Visit Is Worth It
It's all about products at Interzoo. The exhibition functions as a procurement platform where supply meets demand from a number of key international markets. As an exhibitor, you're in the perfect position to generate sales leads and add to your client list. Not convinced? Look at just how many people attended:
1900+ international exhibitors from 66 countries;
28,000+ international trade visitors from 126 countries.
Industry Relevance
Interzoo has been going strong since 1953 and enjoys the reputation as the definitive market for the global pet industry. Over the decades, the exhibition has had many homes until it landed at Messe Nuremberg in 1988 and the move stuck. Editions are held every two years. Interzoo has ensured its relevance and popularity through the sheer diversity of its product portfolio that includes pet food products, grooming aids and accessories for four-legged pets, birds, ornamental fish and terrarium animals. It's where you can expect strong sales and direct feedback from buyers. Not to mention see what's becoming a big hit. Adding a whole other dimension to the experience is the fact that visitors have the ability to test out all the products.
Who Are You Going to Meet?
Let's break down the visitor and exhibitor profiles at Interzoo. Both groups show that this is a truly international event – only 344 exhibitors from the 1990 total exhibitors come from Germany and the number for trade visitors is 9935 out of a total of 28,271 visitors. Which are the countries with most visitors outside Germany? The list includes Spain, Italy, France, the Netherlands, the UK, China, Poland and Russia. In terms of regions, after Germany, the highest percentage of trade visitors is from European countries at 42%. As far as professional backgrounds go, visitors come from pet supply mostly, then followed by manufacturers of pet food, online retailers, pet grooming salons and others.
Past editions
Interzoo 2020
19.05.2020 - 22.05.2020
Cancelled because of COVID 19
INTERZOO 2018
08.05.2018 - 11.05.2018
120,000
SQ M of Exhibition Area
INTERZOO 2016
26.05.2016 - 29.05.2016
120,000
SQ M of Exhibition Area
How to get to Interzoo

On Foot
Nuremberg Airport – not advisable
Nuremberg Central Station – 1 hr via Allersberger Strasse

By Car
Nuremberg Airport – 30 mins via B4R
Nuremberg Central Station – 10 mins via Münchener Strasse

By Public Transport
Nuremberg Airport – 30 mins via U-Bahns U2 and U1
Nuremberg Central Station – 10 mins via U-Bahn U1
Hotels
Venue