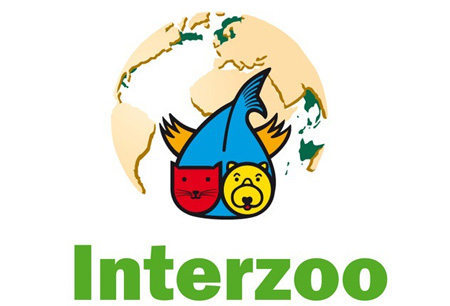 Interzoo
Nurnberg, Germany
Covid-19 Event Update
Interzoo 2024 will take place from May 7th to May 10th, 2024. Messe Nuremberg will be the host location for the event. Due to the removal of Germany's domestic Covid-19 restrictions in April 2022, the venue will not implement a strict safety plan. Organisers will highly encourage participants to follow recommendations such as performing regular hand disinfections. Attendants should note that after 01.06.2022, the country does not have travel restrictions in place.
A Brief Overview of Interzoo
Plan ahead your company's development in the pet food, supply and accessory industry with a visit to Interzoo, which has been the chief international exhibition of this scale, scope and ambition. Nuremberg, Germany serves as host city and every edition sets out to bring thousands of visitors who wish to see the latest in pet products on display. What more could you want for your business than to run a successful product launch?
Make the most out of your business trip and book a hotel for Interzoo that places you near Messe Nuremberg. GETA ltd knows Nuremberg in great detail and selects the perfect hotel deals for your budget. Whether you're near public transport or a walking distance away, it takes you minutes to reach the exhibition centre. GETA ltd is in the business of securing bookings for international trade shows and we get the job done in a single business day. Business travel should not cost a fortune, which is why your hotel reservation for Interzoo always stays within your budget!
Why Your Visit Is Worth It
It's all about products at Interzoo. The exhibition functions as a high-level procurement platform. Supply meets demand under the best of circumstances, and you can move products off of shelves quite easily. Not to mention that you have access to key international markets, which helps you to position your brand globally. As an exhibitor, you're in the perfect position to generate sales leads and add clients to your professional network. Not convinced? Have a look at the early numbers for 2022, which is still a pandemic year and organisers don't expect pre-COVID numbers:
1300+ international exhibitors from 60+ countries;
28,000+ international trade visitors from 126 countries.
105,000 square metres of gross exhibition area
Industry Relevance
Interzoo has been going strong since 1953 and enjoys the reputation as the definitive market for the global pet industry. Over the decades, the exhibition has had many homes until it landed at Messe Nuremberg in 1988 and the move stuck. Editions are held every two years. Interzoo has ensured its relevance and popularity through the sheer diversity of its product portfolio that includes pet food products, grooming aids and accessories for four-legged pets, birds, ornamental fish and terrarium animals. In recent years, the product segments for equestrian sports, sport fishing and gifts have grown in popularity. Buyers can also find a lot of equipment and machinery for pet food technology, shop fittings and packing.
It's where you can expect strong sales and direct feedback from buyers. Not to mention see what's becoming a big hit. Adding a whole other dimension to the experience is the fact that visitors have the ability to test out all the products.
Who Are You Going to Meet?
Let's break down the visitor and exhibitor profiles at Interzoo. Both groups show that this is a truly international event – only 344 exhibitors from the 1990 total exhibitors come from Germany and the number for trade visitors is 9935 out of a total of 28,271 visitors. Which are the countries with the most visitors outside Germany? The list includes Spain, Italy, France, the Netherlands, the UK, China, Poland and Russia. In terms of regions, after Germany, the highest percentage of trade visitors is from European countries at 42%. Now let's look at visitor branches. Around 75% of all trade visitors are involved in pet supply – pet stores, from drugstores, do-it-yourself stores, garden centres, retail food trade and online retailers. These are then followed by pet grooming salons and animal care providers.
The chief motivation for attendance is placing orders, reconnecting with existing partners as well as sourcing new suppliers. Overall visitor satisfaction remains quite high thanks to the quality of brands that regularly have a booth at Interzoo. You'll be side by side with established names such as TRIXIE Heimtierbedarf, HUNTER International, Büngener pet health, Interquell Petfood, Flamingo Pet Products, HAGEN Deutschland, Dr. Clauder solutions for pets, Ornamental Aquatic Trade Association Ltd (OATA) and European Pet Organization (EPO).
Additional Value of Attending
Never miss a new development in the pet food and care industry ever again when you attend the support events at Interzoo. Most famous is the Petfood Forum Europe with its impressive lineup of speakers on trends and opportunities in the European pet food market.
Sustainability is on the minds of everyone, regardless of industry, and conversations about new strategies to reduce the industry's environmental impact will be held at the Interzoo Sustainability Session. In 2022, the session will hold a presentation by the Sustainable Transformation Lab of the Antwerp Management School (AMS), which details results of the latest Interzoo Sustainability Study.
Other events you don't want to miss include the Country Sessions, EPO Annual Meeting, Interzoo Petfluencer Session, IPAC Summit and OFI Annual Meeting.
Past editions
Interzoo 2022
24.05.2022 - 27.05.2022
Hybrid format: face-to-face + digital platform
+/- 28,000
Trade Visitors
72%
International Participant Percentage
Interzoo 2020
19.05.2020 - 22.05.2020
Cancelled because of COVID 19
INTERZOO 2018
08.05.2018 - 11.05.2018
120,000
SQ M of Exhibition Area
INTERZOO 2016
26.05.2016 - 29.05.2016
120,000
SQ M of Exhibition Area
How to get to Interzoo

On Foot
Nuremberg Airport – not advisable
Nuremberg Central Station – 1 hr via Allersberger Strasse

By Car
Nuremberg Airport – 30 mins via B4R
Nuremberg Central Station – 10 mins via Münchener Strasse

By Public Transport
Nuremberg Airport – 30 mins via U-Bahns U2 and U1
Nuremberg Central Station – 10 mins via U-Bahn U1