ISPO Munich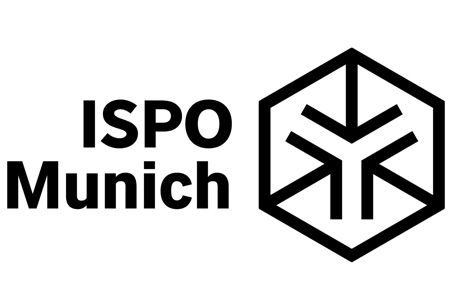 ISPO Munich
Germany , Munich
Covid-19 Event Update
The 2022 edition of ISPO Munich will take place between 28.11.2022 and 30.11.2022. The format of the event will be face-to-face, with strict COVID-19 prevention measures in place. Social distancing, mandatory mask wear, and pre-registration are among the safety measures that will be implemented. A social distance of 1.5 meters must be maintained between participants. They must also register ahead of time and provide complete contact information. Full names, phone numbers, and email addresses are examples of such information. Attendees must wear masks in indoor areas, except for exhibition stands. The event will take place at Messe Munich.
A Brief Overview of ISPO Munich
ISPO Munich promotes excellence in sport and a dynamic lifestyle with the latest trends in sport, footwear, sportswear, and clothing for a person on the move. At this large international trade show – the world's largest – top outdoor and action brands compete for the attention of retailers, all the while shaping the collective face of the industry. From ski to sport mode, it is all easy to find under one roof!
GETA ltd has sent thousands of exhibitors all over the world to participate in trade shows and we have worked in Munich, Germany for years. We know all the great locations in the city and send you only the top hotel rates for ISPO Munich. Clients rely on us for a quick service, a good price and excellent location. Book hotels close to Messe München without going over budget. Whether you want a spacious apartment or a budget hotel, we find just the right deal for you. GETA ltd has more to offer than just hotel reservations for ISPO Munich. Take a look at our additional services!
Why Your Visit Is Worth It
ISPO Munich broadcasts your message as a brand to the relevant buyers in your industry. It's just the perfect channel to reach buyers across borders. Exhibitors often return home with an influx of direct orders and sales leads. The trade show is the perfect platform to create brand awareness. See the numbers from the last edition before the pandemic:
2800+ international exhibitors rented an exhibition stand;
89% international exhibitors
80,000+ international trade visitors from 120 countries made the trip;
177,000+ square metres of exhibition space
Industry Relevance
Going as far back as 1970, ISPO Munich is an annual trade show with a great legacy and strong reputation. The event is part of a strong family with ISPO events all over the world like OutDoor by ISPO, ISPO Beijing and ISPO Shanghai with this particular event a central driving force for procurement and innovation. It currently holds the title of the biggest multi-segment trade fair in the entire world for sports goods. You gain access to the entire value chain and a full insight into the industry's megatrends as they happen.
Sports is a multi-faceted industry and ISPO Munich covers the full value chain represented in the following sectors – Outdoor, Skiing, Boarding, Running, Fitness, Sportswear, Beachwear, Team sports, Soccer, Nordic Sports, Biking, Racket, Triathlon, and Kids. We can't talk about the trade show only in the context of its market potential. Previously, ISPO Munich opened the year with editions in either January or February, but this has now changed during the pause caused by the pandemic. Starting in 2022, the trade fair shifts towards the start of the winter season towards the end of November.
There are two advantages to this change. Now ISPO Munich is better aligned with the industry-specific order cycles, which translates to an increase in the volume of sales. Plus, it's a great way to get end consumers to engage with the coming winter season through events and experiences. If they're yet to get their winter essentials, this is where they'll come in the hopes to make the right purchase. Exhibitors only benefit from this shift in scheduling.
Who Are You Going to Meet?
We have talked about ISPO Munich as a global industry event, but what does that mean in terms of numbers. 89% of confirmed exhibitors are from outside Germany. China, France, Great Britain, Italy, Taiwan, and the United States make up for the countries with the biggest groups of exhibitors at the trade show.
The types of exhibitors include manufacturers, general importers, specialist retailers and service providers that have been authorised by manufacturers, and companies that have been authorised by a manufacturing factory to exhibit their products. You're likely to exhibit side by side such top brands as Fenix Outdoor International, Adidas, ABS Protection, Primaloft, Columbia Sportswear, Toni Sailer, Global Brand Partners, Nitro Snowboards, Aztech Mountain, Bluesign Technologies and Fjällräven.
With trade visitors, we see a stronger interest in European countries. Other than Germany, the biggest representation came from Italy, Austria, France, Switzerland, Great Britain and the Russian Federation. The audience is made up from manufacturers, designers, suppliers, retailers, sports studios, shops and journalists. They attend in order to research market trends, connect with current partners and source new suppliers.
In addition, there's also a large interest from end consumers who come to check out new products and participate in the exciting programming.
Additional Value of Attending
ISPO Munich appeals to global leaders and mid-size companies, who make a great amount of sales and generate headlines for the upcoming year. Organisers also make it a point to support the new lineup of talent and designers, who want to make their mark in the industry. If you're a start-up, then ISPO Munich has your best interest at heart. Sign up as a start-up and receive great visibility as part of the ISPO Brandnew Village. This special area introduces start-ups to relevant buyers.
The trade fair provides additional events in the form of conferences, lectures, seminars and focus areas.
The Outlook for 2022
Organisers are feeling very good about the recent changes made to the ISPO Munich format. The interest from exhibitors and trade visitors alike is strong and the attitude towards moving the fair to a November slot has been positive. Klaus Dittrich, CEO of Messe München, says 'New dates are the ideal answer to current and future challenges. Above all, they offer completely new opportunities for industry and trade.'
You can also expect a change in the hall plan to create further synergies as a response to the still on-going pandemic. The sports market has undergone dramatic changes and ISPO Munich 2022 will meet these changes head on with new concepts for the traditional B2B area. A new B2C area has also been planned. The Experience Hall will now better target megatrends in the sector. Think sustainability and digitalization. All as part of the greater conference stage!
Past editions
ISPO Munich 2021
01.02.2021 - 05.02.2021
Cancelled because of COVID-19
ISPO Munich 2020
26.01.2020 - 29.01.2020
104,940
SQ M of Exhibition Area
ISPO Munich 2019
03.02.2019 - 06.02.2019
104,940
SQ M of Exhibition Area
ISPO MUNICH 2018
28.01.2018 - 31.01.2018
104,940
SQ M of Exhibition Area
ISPO MUNICH 2017
05.02.2017 - 08.02.2017
104,940
SQ M of Exhibition Area
How to get to ISPO Munich

On Foot
45 min Bike ride from HBF

By Car
From Munich HBF ~30 min
From Munich International Aiport - 30 min

By Public Transport
From Munich HBF with U2 (13 stops) for 23 min to Station Messestadt West
From Munich International Aiport - S8 to Munich Daglfing Station /1 min transfer to Daglfing Bahnhof Ost/ and then with bus 183 to Messestadt West ~ 55 min
Hotels
Venue