ISPO Munich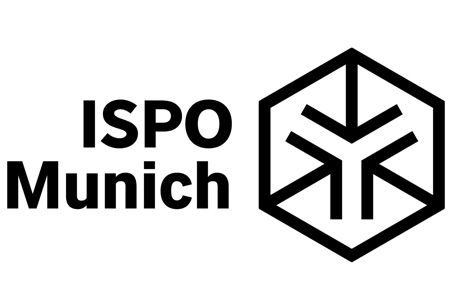 ISPO Munich
Germany, Munich
A Brief Overview of ISPO Munich
ISPO Munich promotes excellence in sport and a dynamic lifestyle with the latest trends in sport, footwear, sportswear and clothing for a person on the move. At this large international trade show – the world's largest – top outdoor and action brands compete for the attention of retailers all the while shaping the collective face of the industry. From ski to sportmode, it's all easy to find under one roof!
GETA ltd makes your business trip a walk in the park, because we rely on our network of hotels in Munich to provide our clients with accommodation tailored specifically for them. You tell us where you want to stay in relation to the event's grounds and what your ideal price is – we take it from there and make your dream hotel reservation for ISPO Munich. Spare your budget with our elegant solution for business travel!
Why Your Visit Is Worth It
ISPO Munich broadcasts your message as a brand to the relevant buyers in your industry and as such is the perfect channel to reach across borders. Exhibitors often return home with an influx of direct orders and sales leads. The trade show is the perfect platform to create brand awareness. See the numbers:
2800+ international exhibitors rented an exhibition stand;
80,000+ international trade visitors from 120 countries made the trip;
177,000+ square metres of exhibition space.
Industry Relevance
Going as far back as 1970, ISPO Munich is an annual trade show with a great legacy and strong reputation. The event is part of a strong family with ISPO events all over the world like OutDoor by ISPO, ISPO Beijing and ISPO Shanghai with this particular event a central driving force for procurement and innovation.
Sports is a multi-faceted industry and ISPO Munich covers the full value chain represented in the following sectors – Outdoor, Skiing, Boarding, Running, Fitness, Sportswear, Beachwear, Teamsports, Soccer, Nordic Sports, Biking, Racket, Triathlon, and Kids. We can't talk about the trade show only in the context of its market potential. There's an in-depth program innovation such as the ISPO Brandnew Village and ISPO Textrends Forum.
Who Are You Going to Meet?
We have talked about ISPO Munich as a global industry event, but what does that mean in terms of numbers. For exhibitors this means that out of all confirmed exhibitors 89% were from outside Germany, which is one percent more compared to the edition before that. China, France, Great Britain, Italy, Taiwan and the United States make up for the countries with the biggest groups of exhibitors at the trade show. With trade visitors, we see a stronger interest with European countries. Other than Germany, the biggest representation came from Italy, Austria, France, Switzerland, Great Britain and the Russian Federation.
Past editions
ISPO Munich 2021
01.02.2021 - 05.02.2021
Cancelled because of COVID-19
ISPO Munich 2020
26.01.2020 - 29.01.2020
104,940
SQ M of Exhibition Area
ISPO Munich 2019
03.02.2019 - 06.02.2019
104,940
SQ M of Exhibition Area
ISPO MUNICH 2018
28.01.2018 - 31.01.2018
104,940
SQ M of Exhibition Area
ISPO MUNICH 2017
05.02.2017 - 08.02.2017
104,940
SQ M of Exhibition Area
How to get to ISPO Munich

On Foot
45 min Bike ride from HBF

By Car
From Munich HBF ~30 min
From Munich International Aiport - 30 min

By Public Transport
From Munich HBF with U2 (13 stops) for 23 min to Station Messestadt West
From Munich International Aiport - S8 to Munich Daglfing Station /1 min transfer to Daglfing Bahnhof Ost/ and then with bus 183 to Messestadt West ~ 55 min
Hotels
Venue