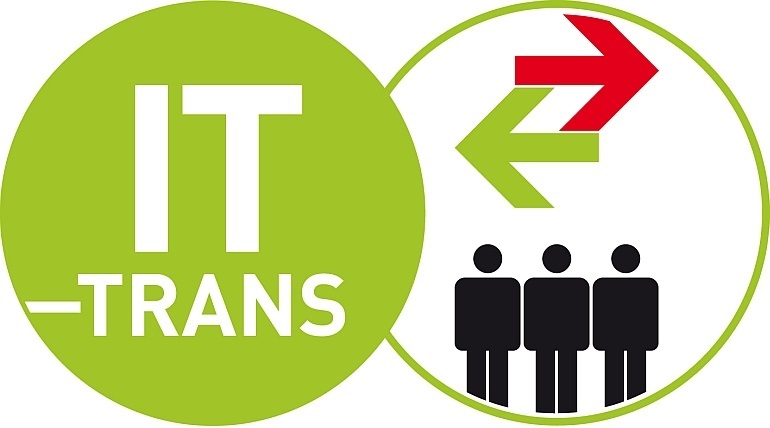 IT-TRANS
Karlsruhe, Germany
Event Update
IT-TRANS 2024 will occur as a live trade show in Messe Karlsruhe between 14.05.2024 and 16.05.2024. The venue will not feature Covid-19 safety measures due to the removal of the country's panedmic-related limitations.
A Brief Overview of IT-TRANS
IT-TRANS revolutionises the field of IT solutions for the public transport sector, and functions as a primary discovery tool for new solutions and technologies. The international trade fair facilitates business between IT and software companies and public transport operates, opening doors to the major markets in Europe. Survey the next generation of digital and intelligent solutions, and get the right kind of audience to look at your product portfolio. The trade fair combines great business networking with a mix of information events.
No matter how far away your business takes you, GETA ltd is here to plan your trip. Our team has over a decade of experience working all over the world and Karlsruhe is an easy location. Count on our large network of hotels to find the best match out of all deals in the city. Bigger groups of over twenty people are welcome, and our team works at every price point. Book hotel accommodation for IT-TRANS that's close to Messe Karlsruhe and has good connections to public transport. You reach the exhibition grounds in minutes.
GETA ltd provides other travel services such as airport transfers and reservations for meeting rooms at preferential prices. Mix and match the services you need for a bespoke experience!
Why Your Visit Is Worth It
IT-TRANS unites the entire public transport community under one roof as it connects specialised exhibitors with first-rate buyers. You have an easy time penetrating the European market as there's real demand for software and IT solutions for public transport. Prepare to enjoy a high level of interest from potential buyers. The benefits, recognition and brand awareness makes exhibiting costs a smart investment.
The trade show educates you on all the latest technological innovations in the region. Have a look at the most important data:
6,500 attendees from 71 countries
276 exhibitors from 33 countries
180 speakers at the IT-TRANS conference
800 delegates attending, with 130 people joining remotely
Industry Relevance
IT-TRANS is a groundbreaking international exhibition that gathers experts and decision makers in the public transport industry to explore the future of applied IT and digital solutions. Since 2008, the biennial conference and exhibition duo has been pushing innovation to new heights and each edition does its best to present the next generation of IT solutions for the transport sector. Messe Karlsruhe and the International Association of Public Transport (UITP) step into the role of co-organisers. Editions typically take place in May at Messe Karlsruhe in Karlsruhe, Germany.
The pandemic ushered in some format changes that now enable more people to participate from around the world by going completely hybrid. In-person proceedings are now amplified through digital tools. IT-TRANS offers a unique opportunity for visitors to explore the latest trends and solutions in the public transport sector. The exhibition provides a platform for exhibitors to showcase their latest products and services, while the conference program covers a range of topics, from mobility as a service (MaaS) and data analytics to cybersecurity and artificial intelligence.
The exhibition floors are divided into the following major product categories:
Mobility-as-a-Service
Contactless Ticketing
Cyber Security
5G and Telecommunication
Digital Transformation
Autonomous Mobility
Big Data and Data Governance
On-demand and Flexible Transport
Artificial Intelligence (AI) and the Internet of Things (IoT)
Smart Cities and Integrated Network Management
Who Are You Going to Meet?
IT-TRANS commands the attention of the biggest companies in the public transport in Germany and Europe as a whole – INIT, Trapeze, Axentia, Amcon and Vianova, all of which have been long-term exhibitors at the exhibition. You're definitely in good company overall since there's a wide variety in the types of exhibitors and visitors in attendance. Names include PTV Group, IVU Traffic Technologies, Luminator Technology Group, Unwired Networks, Transdev Vertrieb and Deutsche Bahn.
As Germany is one of the countries that pioneers and adopts future-making technologies, it makes a lot of sense that IT-TRANS is an exhibition that opens the doors to the German market. Still, the event is of interest to many countries. Switzerland and Belgium have the highest visitor numbers in attendance. When it comes to exhibitors, you see a rich variety from Israel, Spain and Canada to Portugal, Türkiye, China and the USA.
Additional Value of Attendance
Within the vast landscape of IT-TRANS, there's one specific place where you can truly get an in-depth view of the latest in mobility concepts – the Karlsruhe Mobility Lab. Here is where mobility concepts of the future are being born and tested in real time. Right now, the Lab focuses a lot on sustainability and individual needs.
The feature is unique as it's the meeting point of science, industry, politics and transport companies in one place. You can see this in the presence of major institutions such as the Karlsruhe Institute of Technology (KIT), the Karlsruhe Transport Authority (KVV), the Karlsruhe Transport Company (VBK), the Karlsruhe University of Applied Sciences and the FZI Research Center for Information Technology. As a result, the lab is recognised throughout Germany and Europe as a competence centre for digitization and mobility.
One of the exciting projects to be conceived at the Karlsruhe Mobility Lab is regiomove, which implements digitally linked mobility to better connect all areas in an extended urban area. Visitors can experience how autonomous shuttles connect remote settlement areas to the backbone public transport hubs, providing a seamless and sustainable transportation option. Additionally, the lab explores how an intelligent link between passenger and goods traffic can be created. Visitors also have the opportunity to witness firsthand how mobility is evolving to become more comfortable, networked and CO₂-neutral.
The lab compliments the exquisite program at the IT-TRANS Conference. Across three packed days, the biggest names in technology and public transport will guide attendees through the latest technological innovations, give their perspective on current challenges and offer solutions. All in all, 180 speakers are set to speak, covering just about every hot topic – artificial intelligence, autonomous mobility, mobile ticketing, on-demand mobility, cyber security and data governance. You're spoiled for choice and even better – attendees will be able to access lectures remotely.
Past editions
IT-TRANS 2022
10.05.2022 - 12.05.2022
500+
Conference delegates
IT-TRANS 2020
01.12.2020 - 03.12.2020
Edition was held digital to prevent the fast spread of COVID-19.
IT-TRANS 2018
06.03.2018 - 08.03.2018
15,000
SQ M of Exhibition Area
How to get to IT-TRANS

On Foot
Flughafen Karlsruhe/Baden-Baden – not advisable
Karlsrubhe Hauptbahnhof - not advisable

By Car
Flughafen Karlsruhe/Baden-Baden – 37 mins via A5 and B36
Karlsrubhe Hauptbahnhof – 15 mins via B36

By Public Transport
Flughafen Karlsruhe/Baden-Baden – not advisable
Karlsrubhe Hauptbahnhof – 20 mins via S7 and 106