ITB Berlin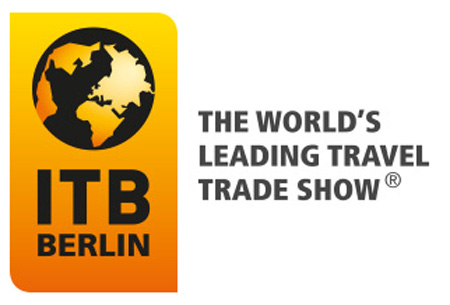 ITB Berlin
Germany , Berlin
Covid-19 Event Update
The next face-to-face edition for the ITB Berlin is scheduled for 08.03.2023 - 12.03.2023. The hosting location for the 2023 edition will be Messe Berlin, and the venue will feature strict Covid-19 prevention measures. This will include social distancing regulations, frequent event area cleaning and mandatory mask-wearing. ITB Berlin 2023 will welcome over 160,000 visitors from 180 countries across 160,000 m2 of event space. The stands will be organised according to the company's geographic destination representation. Georgia will be the Official Cultural Destination of the 2022 and 2023 editions as part of a three-year partnership. Attendees can learn about the country's cultural heritage during the digital edition.
A Brief Overview of ITB Berlin
ITB Berlin is the international trade show dedicated to tourism – the challenges travel agencies and transport companies have to overcome and what the emerging trends for the year are. You see trade visitors and exhibitors in the thousands come to Berlin, Germany to network, talk and survey the global touristic offers that are going to shape up the industry for the following year. You can't afford to be excluded from this conversation!
Why waste your time on looking for hotel accommodation for ITB Berlin, when you should be focusing on your booth and event strategy. GETA ltd lets you do that while we plan your business trip one step at a time. We have over a decade of experience under the belt when it comes to getting professional accommodation and work with a large database of hotels in Berlin. Whatever your price point is, we have the right hotel deal for your budget!
Why Your Visit Is Worth It
ITB BERLIN is big business. The travel industry is one of the biggest revenue generators and has not shown any sign of stopping, which in turn makes this trade show a ripe opportunity to make a smash in terms of sales. There's interest for it and you have the numbers in your favor:
10,000 international exhibitors;
110,000 trade visitors;
1000 qualified top buyers;
160,000 international visitors in total;
180+ countries represented.
Industry Relevance
After having seen the data from above for last edition, it's not going to sound like an exaggeration to brand ITB Berlin as the biggest tourism trade fair in the world. After all, the fair managed to reach a turnover of 7 billion Euro last year. If that's not a reason to reserve an exhibition booth, we don't know what is. ITB Berlin relies on a highly segmented structure by niche to keep the flow of people moving and introduce supply to demand more efficiently. Visitors look forward to finding out the latest in Book World, Business Travel Days, Cruises, Cultural Tourism, Economy Accommodation, eTravel World, Adventure & Responsible Tourism, Gay & Lesbian Travel, ITB Mobile Travel Services, Training and Employment (Career Center), Travel Technology, Trends & Events, Wellness, and finally, Youth Travel.
Who Are You Going to Meet?
Having established ITB Berlin as the leading market in the world, it's not a surprise to discover a wealth of visitors and exhibitors across the entire value chain and at every level. Exhibitors run the full spectrum from hotels, tourist boards and tour operators to system providers, airlines and car rental companies. The trade fair is open to both trade visitors, which make up the majority of all visitors, and the public, which allows exhibitors to have first-hand feedback on which tourist offers are sparking interest. Organizers also report that the number of trade visitors has had an uptake of up to 3% - a healthy growth for a fair that's been in operation for decades.
Previous Editions
2022 Edition

ITB Berlin 2022 was hosted as digital event in two phases. The first stage took place with the aid of Messe Berlin between 08.03.2022 and 10.03.2022 via the website itb.com. The second phase was held as a Digital Business Day on 17.03.2022. The change in hosting format took place due to the Covid-19 pandemic, which also served as one of the central discussion topics. The rendition received 223 speakers, 60,700 attendees from 125 countries during its first phase. The second phase received over 1,000 speed networking attendees as well as 2,500 buyers and suppliers from 96 countries. A total of 450 media representatives from 30 countries attended the edition.
Past editions
ITB Berlin 2021
09.03.2021 - 12.03.2021
Edition was held digital to prevent the fast spread of COVID-19.
ITB Berlin 2020
04.03.2020 - 08.03.2020
Cancelled because of COVID-19.
ITB Berlin 2019
06.03.2019 - 10.03.2019
160,000
SQ M of Exhibition Area
ITB BERLIN 2018
07.03.2018 - 11.03.2018
160,000
SQ M of Exhibition Area
ITB BERLIN 2017
08.03.2017 - 12.03.2017
160,000
SQ M of Exhibition Area
How to get to ITB Berlin

On Foot
1h 45 min walking distance or 30 min with a bike from Berlin Hauptbahnhof
1h 45 min walking from Berlin-Tegel Airport or 30 min bike ride

By Car
~25 min car ride from Berlin HBF
~20 min from Berlin-Tegel Airport

By Public Transport
S-Bahn Nr 3 or 9 will get you from Berlin Central Station to S Messe Süd Station for 15 min and then you have 5 more minutes by foot
Option 1 from Berlin-Tegel Airport: bus X9 for 6 stops to Berlin Zoologischer Garten and then S3 or S9 to S Messe Süd (Berlin) ~35 min
Option 2 from Berlin-Tegel Airport: bus TXL for 2 stops to the Station on Beusselstraße OR bus X9 (2 stops to Jungfernheide Station) and then S42 to Messe Nord/ICC (Witzleben) ~40 min
Hotels
Venue