IWA OutdoorClassics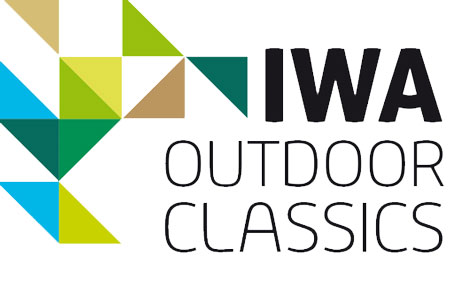 IWA OutdoorClassics
Germany, Nurnberg
Book Online for IWA OutdoorClassics
Book Now
IWA OutdoorClassics 2021 has been officially cancelled and moved to 2022 due to the rising infection rates for the corona virus. Organisers have not released new dates for the physical edition at Messe Nuremberg, but have announced they're working on a special digital event called "Road to IWA OutdoorClassics 2022" scheduled for March 12, 2021.
A Brief Overview of IWA OutdoorClassics
Get a head start on all the relevant trends for target sports, nature activities and protecting people at IWA OutdoorClassics – a crucial international exhibition for the industry, which serves as a meeting point for industry juggernauts and chief decision makers. A selection of the leaders in outdoor and hunting showcase the next generation of products in Nuremberg, Germany. You don't get a more inclusive product portfolio than here.
Book hotel accommodation for IWA OutdoorClassics, which positions you close to the fair but is also available at reasonable rates. GETA ltd has working partnerships with many hotels and guesthouses in Nuremberg and can easily cater to every budget. We aim to minimize the time to commute, so we always position you close to public transport links. With our customized hotel booking in Nuremberg, you have the best possible experience during your work trip. Even better – you can expect results in hours.
Why Your Visit Is Worth It
What do you hope to achieve at IWA OutdoorClassics? Sell products, establish a presence in new markets, inform yourself on emerging trends? All is possible at this event, which creates a hyper accurate picture of the industry and gives you excellent opportunities to grow your market share. Take a look at the statistics for the last edition:
1500+ international exhibitors showcased at the event;
46,000+ international trade visitors made the trip;
104,000+ square metres of exhibition space used.
Industry Relevance
IWA OutdoorClassics has a long legacy as the first edition of the exhibition dates back to 1973 and since then the event has established itself as an authority within hunting, shooting sports, outdoor activity products and civilian security. It's precisely this intersection of industries and the synergy that have contributed to the steady growth and evolution of IWA OutdoorClassics. The focus will fall on traditional and modern treatments of outdoor equipment, functional clothing, hunting sports and shooting sports, while buyers and distributors will be looking to close lucrative deals. It's the perfect environment to make connections on a larger scale with an outlook to attract international buyers, while keeping an eye on where your niche is headed.
Who Are You Going to Meet?
One important thing to note – this annual event marks continued growth in exhibitor and visitor numbers. IWA OutdoorClassics has long since moved past its roots as a German exhibition with German exhibitors reaching roughly 20% of all exhibitors in total. The ratio for trade visitors is also in favor of international visitors with roughly 60% of visitors to fly from outside Germany. The top countries for visitors are all from Europe with the Czech Republic, Austria, Italy, Great Britain, the Netherlands, Poland, Russia, Switzerland and Belgium. Exhibitors have a chance to meet a variety of trade visitors who come from the branches of arms and ammunitions, optics, outdoor, clothing, knives and security demand.
Past editions
IWA OutdoorClassics 2019
08.03.2019 - 11.03.2019
100,000+
SQ M of Exhibition Area
IWA OutdoorClassics 2018
09.03.2018 - 12.03.2018
100,000+
SQ M of Exhibition Area
How to get to IWA OutdoorClassics

On Foot
Nuremberg Airport – not advisable
Nuremberg Central Station – 1 hr via Allersberger Strasse

By Car
Nuremberg Airport – 30 mins via B4R
Nuremberg Central Station – 10 mins via Münchener Strasse

By Public Transport
Nuremberg Airport – 30 mins via U-Bahns U2 and U1
Nuremberg Central Station – 10 mins via U-Bahn U1
Hotels
Venue