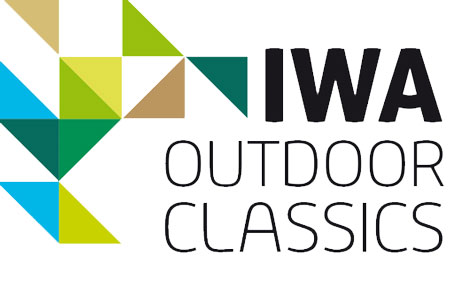 IWA OutdoorClassics
Nurnberg, Germany
Book Hotel Online for IWA OutdoorClassics
Book Now
Event Update
NürnbergMesse GmbH has announced the event format and dates for the 2024 edition of IWA OutdoorClassics. The new dates have been set for 29.02.2024 and 03.03.2024 in Messe Nuremberg. Strict Covid-19 protective measures will not be put in place at the venue. This is due to the removal of the country's pandemic-related restrictions.
A Brief Overview of IWA OutdoorClassics
Get a head start on all the relevant trends for target sports, nature activities and protecting people at IWA OutdoorClassics – a crucial international exhibition for the industry, which serves as a meeting point for industry juggernauts and chief decision makers. A selection of the leaders in outdoor and hunting showcase the next generation of products in Nuremberg, Germany. You do not get a more inclusive product portfolio than here.
Book hotel accommodation for IWA OutdoorClassics at preferential prices. You don't need to pay a small fortune to enjoy great hotel rooms close to Messe Nuremberg. GETA ltd knows all hotels, hostels, and apartments worth your time in Nuremberg. From economy accommodation to upscale suites, we offer it all and tailor your hotel booking to your tastes. Call us early and snatch hotels within walking distance from the exhibition centre. GETA ltd assists clients every step of the way and offers a number of bonus services at superior rates. Your reservation for IWA OutdoorClassics is waiting!
Why Your Visit Is Worth It?
What do you hope to achieve at IWA OutdoorClassics? Sell products, establish a presence in new markets, inform yourself on emerging trends? You can meet all these goals and more at this event, which creates a hyper-accurate picture of the industry.
Meeting face to face is a high priority for buyers before they can make a purchase and it's why IWA OutdoorClassics made a solid comeback after the pandemic. Although numbers don't exactly compare to the last edition before the pandemic in 2019, IWA OutdoorClassics sent a clear signal the industry is going to be all right:
850+ international exhibitors from 53 countries showcased at the event;

19,500+ international trade visitors from 110 countries made the trip;

96,000+ square metres of exhibition space used.
Industry Relevance
IWA OutdoorClassics has a long legacy as the first edition of the exhibition dates back to 1973, which only managed to attract 100 exhibitors. A lot has changed in the last 50 years as the event established itself as an authority in the outdoor and hunting lifestyle. IWA OutdoorClassics has a superior product assortment thanks to the participation of various interesting industries. You can expect to see the latest in guns, gun components and machining, gun security, ammunition and reloading for hunting and sport, optics & electronics, knives, clothing, outdoor articles, shooting sports accessories, hunting accessories and operational equipment.
It is precisely this intersection of industries and the synergy that have contributed to the steady growth and evolution of IWA OutdoorClassics. The exhibition constantly finds different ways to promote exhibitors and educate on emerging trends. The latest way organisers do this is through the inclusion of a New Product Center. All innovations and product enhancements since the last edition find their way to this area, which allows visitors to discover them organically.
Startups can also now gain extra visibility as all young companies will be grouped together at the Newcomer Area, which was introduced in 2022. Whether you're a startup or a new exhibitor at IWA OutdoorClassics, this is where you can network at full capacity.
Who Are You Going to Meet?
One important thing to note – this annual event marks continued growth in exhibitor and visitor numbers. IWA OutdoorClassics has long since moved past its roots as a German exhibition, with German exhibitors reaching roughly 20% of all exhibitors in total. The ratio for trade visitors is also in favour of international visitors, with roughly 60% of visitors flying from outside Germany. The top countries for visitors are all from Europe with the Czech Republic, Austria, Italy, Great Britain, the Netherlands, Poland, Russia, Switzerland, and Belgium.
Their main objectives are to reach new suppliers and research products. What makes them choose IWA OutdoorClassics is the variety in exhibitors like F.A.B Defense, Walther, M.TAC, Cybergun, HUBANA, WILDREH, TRIGXSTER and Lumineq Displays. You will meet buyers from every related industry sector – gun retailers, civilian and official self-defense equipment retailers, outdoor, optics and sport shops, buyers from the forestry industry, security agencies and the mail order trade.
Additional Value of Attending
IWA OutdoorClassics keeps things interesting for everyone involved. Once business is done for the day, the exhibition has just the right way to help you unwind and socialize. Check out the fun activities planned at the Game Lounge and absolutely don't miss the Live Show-Cooking Event. Incredibly skilled chefs and game experts will show you how game should be cooked in the most spectacular fashion!
Feeling lucky? Be sure to enter the VDB Raffle, which is organised by the Association of German Gunsmiths and Gun Traders. The raffle is open to anyone who has a ticket for the exhibition and the rewards are certainly not to be missed. All you have to do is enter their name and pass, and you can sign up once per day.
The IWA Job-Center connects job seekers to recruiting companies. Consult with the Job Wall in order to find your next place of employment. If you're qualified and possess special knowledge, you'll have opportunity after opportunity to take your career in a completely different direction. If you're an exhibitor, then the exhibition does double duty – creates sales leads and points you to new talent.
We also have to highlight the IWA Stage co-organised with the Association of German Gunsmiths and Gun Traders (VDB). Over the course of four days, top speakers hold informative lectures on the state of the market, innovations and new opportunities. Retail meets firearms law meets smart sales practices. Previous topics include knife trends; between tradition and technology; The Power of Content with a Purpose; Changes to American Firearm & Suppressor Export Controls and lead-free hunting rifle ammunition.
Past editions
IWA OutdoorClassics 2023
02.03.2023 - 05.03.2023
IWA OutdoorClassics 2022
03.03.2022 - 06.03.2022
86%
Of visitors have high contribution to procurement decisions
70%
Of visitors have a senior position within an enterprise
IWA OutdoorClassics 2019
08.03.2019 - 11.03.2019
100,000+
SQ M of Exhibition Area
IWA OutdoorClassics 2018
09.03.2018 - 12.03.2018
100,000+
SQ M of Exhibition Area
How to get to IWA OutdoorClassics

On Foot
Nuremberg Airport – not advisable
Nuremberg Central Station – 1 hr via Allersberger Strasse

By Car
Nuremberg Airport – 30 mins via B4R
Nuremberg Central Station – 10 mins via Münchener Strasse

By Public Transport
Nuremberg Airport – 30 mins via U-Bahns U2 and U1
Nuremberg Central Station – 10 mins via U-Bahn U1