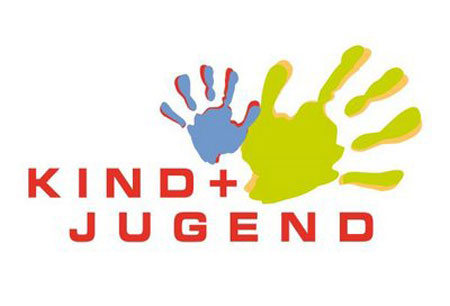 Kind + Jugend
Köln, Germany
Book Hotel Online for Kind + Jugend
Book Now
Event Update
Kind + Jugend 2024 will take place from September 3rd to September 5th at Koelnmesse in Cologne, Germany. The Messe Cologne considers attendee health and safety of paramount importance. Due to this, they are observing the ongoing pandemic situation and adapt their policies as necessary. At present, the venue does not feature COVID-19 health and safety measures. Likewise, the country at present does not have travel restrictions in place.

A Brief Overview of Kind + Jugend
Kind + Jugend introduces attendees to the newest designs and trends in every product category concerning children from toys and fashion for mother and child to baby health and care products. The international trade show has established itself as a focal point for the industry and takes place in Cologne, Germany. Given its stellar reputation and proven business potential for cross-border sales, it also enjoys sizeable attention from professional circles.
It's much easier to organise your business trip when GETA ltd is by your side. Our team stands by to book your hotel accommodation for Kind + Jugend and support you with a variety of additional travel services. We're veterans in the business travel sector and have worked all over the world. Find out the most affordable hotel rates in Cologne and get a hotel close to Koelnmesse. You save money on your stay and save time on your commute. That's what makes GETA ltd so effective. Do you travel in a large group? Are you on a tight budget? We work at every price point and can accommodate all group sizes.
Why Your Visit Is Worth It?
If you're looking to test out how your product line performs with buyers of baby and children's outfitting, then Kind + Jugend gives you immediate feedback and reveals the most recent trends in designs, styles and materials. The trade fair is a serious B2B platform that gives you access to the greater European market and a barometer for taste.
Kind + Jugend has always been massive business, but has been affected by COVID-19. The first edition since the pandemic began tested out the waters at a much smaller scale:
149 international exhibitors showcased at the event;

2000+ international trade visitors made the trip;

20,000+ square metres of exhibition space used.

50 journalists from trade publications attended;
Industry Relevance
Let's get on with the basics. Given how fast the baby and children's product sector goes through trends, Kind + Jugend is appropriately an annual event. It's been going on for close to 80 years as the first edition took place in Cologne under the name BABY only to get rebranded later. The trade fair operates under the motto "Learn from children and stay curious", which brands the focus towards creative approaches and excellence in product development.
It's a reason for the inclusion of the Kind + Jugend Innovation Award in 2004, which is still a coveted honour for exhibitors. The exhibition maintains a varied product portfolio. The exhibition halls are lined with dolls, jogger, kids apparel, maternity clothes, baby carriers, baby seats, baby toys, child safety products and so much more.
Who Are You Going to Meet?
Another reason to head over to Kind + Jugend is the fact that the trade show appeals to a wildly different assortment of trade visitors that open up possibilities for expanding your business. We're talking about children's specialist retailers, specialised markets for children and baby equipment, toy specialist stores, importers, wholesale, chain stores, department stores, mail order business, purchasing associations, fashion agencies and nursery schools.
That's a lot of people to reach and another great strength is just how international Kind + Jugend has become. In the past, visitors have come from 123 countries in total with the percentage of international visitors reaching 75% - the highest total compared to any other edition from before the pandemic! The pandemic has caused a shrink in international visitors with most coming from the DACH region and neighbouring European countries.
Trade visitors attend in order to source new products from the biggest names in the industry. The most vital brands are all at Kind + Jugend: ABC Design, Britax Römer, Candide, Delta Children, Done by Deer, Doudou et Compagnie, Motorola, Gesslein, Hartan, HTS, Jollein, Joolz, Lässig, Osann, Paidi, Pearhead, Recaro , Roba, Schardt, Skip Hop, Sterntaler, TFK, Thermobaby, Thule, Traumeland, Uppababy and Vulli.
Additional Value of Attending
As mentioned, the Innovation Award competition ranks high as incentive for manufacturers to buy tickets and rent exhibition space. The award means prestige, trustworthiness and quality. The boost in sales is immediate for winners as trade journalists report on the winners. The winners also get additional exposure during Kind + Jugend. The Award has now nine categories – World of Moving Kids, World of Travelling Kids, World of Moving Kids & Travelling Kids Accessories, World of Kids Safety at Home, World of Kids Toys, World of Kids Textiles, World of Kids Care, World of Kids Furniture and World of Sustainability Kids.
New companies have other ways to shine thanks to the start-up area dedicated to companies that have just taken their first steps in the industry and need initial investment to make their mark. The start-up area gives trade visitors an overview of what the next generation of entrepreneurs, designers and inventors consider modern and forward thinking.
Last, but not least, we have to mention the support programme in the face of the Trend Forum. It's a meeting place for experts and specialists, who share their knowledge to a wider audience. The forum consists of lectures, talks and industry presentations that touch on all related sectors and the broader trends that reshape the industry today. These would be greener, safer manufacturing and products for end consumers since parents are invested a lot into where their kids' toys, accessories and clothing come from. Most of the content generated during the live event can be accessed on the digital platform Kind + Jugend @home.
Past editions
Kind + Jugend 2023
07.09.2023 - 09.09.2023
76%
of visitors were from abroad
92%
of exhibitors were from abroad
Kind + Jugend 2022
08.09.2022 - 10.09.2022
Hybrid due to the Covid-19
85%
of exhibitors represented a foreign country
75%
of visitors represented a foreign country
Kind + Jugend 2021
09.09.2021 - 11.09.2021
Event took place as hybrid event
127
Exhibitors from abroad
Kind + Jugend 2020
17.09.2020 - 20.09.2020
Cancelled because of COVID 19
Kind + Jugend 2019
19.09.2019 - 22.09.2019
110,000
SQ M of Exhibition Area
How to get to Kind + Jugend

On Foot
Cologne Bonn Airport – not advisable
Cologne Central Station – 30 mins via Hohenzollernbrücke

By Car
Cologne Bonn Airport – 20 mins via A559 and Östliche Zubringerstraße/L124
Cologne Central Station – 10 mins via Auenweg

By Public Transport
Cologne Bonn Airport – 30 mins via S19 transport
Cologne Central Station – 10 mins via S-Bahn S6/12/9