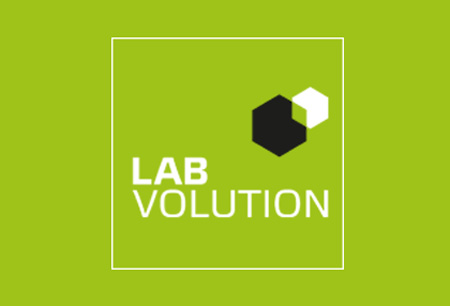 LABVOLUTION
Hannover, Germany
Book Hotel Online for LABVOLUTION
Book Now
Event Update
The 2025 edition of LABVOLUTION will be hosted in a live/in-person format. The event will take place from 20.05.2025 to 22.05.2025. LABVOLUTION 2025 will take place at the Hannover Fairground. The venue will not feature strict Covid-19 prevention measures. This is because Germany lifted its pandemic-related restrictions.
A Brief Overview of LABVOLUTION
Laboratory professionals in Europe look forward to one fair above all others – LABVOLUTION. The reason is simple. The trade fair is the most advanced platform for knowledge sharing and the showcase of innovation across laboratory technology, analytics and biotechnology. It opened ways for exhibitors to reach key markets in all continents. Editions explore emerging market trends and best practices. It's an event you don't want to miss. LABVOLUTION is also heavily invested in the work at the intersection of laboratory innovation and sustainable practices.
Make hotel reservations for LABVOLUTION within a day and make excellent savings at the same time. GETA ltd has over a decade of experience in the business travel sector and our team knows all the good deals in Hannover. Whether you're looking to save money or wish to stay in the best suite in the city, we're here to make that happen. We're equally equipped to work with large groups and make sure to book accommodation close to Messe Hannover for an easy commute. Public transport links are located within a short walking distance from your hotel.
In addition to your online hotel booking for LABVOLUTION, GETA ltd can help you plan every aspect of your business trip from airport transfers to booking meeting rooms.
Why Your Visit Is Worth It
LABVOLUTION is an immediate ticket for success. The trade fair is a dynamic B2B platform where high-profile buyers make their big purchases and look for new suppliers. Renting floor space is a small cost compared to all the qualified sales leads you'll be able to generate while there. It's important to note that LABVOLUTION functions as a highly effective cross-border marketplace and the primary reason for visitors to attend is to source new equipment.
The numbers for the most recent edition are more than positive:
180+ international exhibitors

3000+ international trade visitors

100+ presentations, workshops and panel discussions
Industry Relevance
LABVOLUTION, an international trade fair dedicated to laboratory technology, analytics, and biotechnology, is a biennial event held at the renowned Messe Hannover. Established in 1985, the trade fair pioneers the future of laboratory technology and ensures that visitors have access to the full value chain of offerings under one roof.
Positioned as a leading European platform, LABVOLUTION is at the forefront of showcasing innovative laboratory equipment and workflows optimisation. Its comprehensive coverage spans across a diverse spectrum, encompassing laboratory technology, analytical instruments, chemicals, biotechnology, life sciences, laboratory services and quality control. Here's the full portfolio of what you can discover on the exhibition floor:
Analytics

Applications & Research in Biotechnology

Applications & Processes in Chemistry, Pharma, Food

Applications & Processes in Environment Technology

Chemicals, Reagents, Supplies & Consumables

Specialist Services

Research Institutes, Universities & Technical Colleges

Computer Science, Digitization, Big Data

Laboratory Technology, Infrastructure, Automation
The fair's core emphasis revolves around digitalisation, automation, laboratory networking, AI, cutting-edge technologies and sustainability. In fact, these were the key themes around which the 2023 edition of the show was structured and reflected the major technological successes of the past two years. LABVOLUTION's significance is amplified by its proximity to academia, making it an innovation-driven trade fair. This closeness to research institutions acts as a catalyst for forging profitable partnerships and collaborations between industry and academia.
Encompassing a wide spectrum of user industries, LABVOLUTION stands as a unified platform that brings together various sectors of the laboratory domain, thus showcasing synergies across different fields. The LABVOLUTION Awards spotlight innovations and achievements within the realm of laboratory technology, underscoring the fair's commitment to promoting excellence.
LABVOLUTION has solidified its role as a premier business platform in Northern Europe for analytics, laboratory technology and biotechnology. Its diverse offerings not only enable visitors to stay abreast of the latest trends and innovations but also provide opportunities for networking, knowledge exchange, skill enhancement, and professional growth. For individuals keen on remaining at the forefront of the laboratory industry, LABVOLUTION is an unmissable event that offers a comprehensive perspective on the evolving landscape of laboratory technology.
Who Are You Going to Meet?
LABVOLUTION is a hub where decision makers, specialists and emerging professionals have the resources to further develop their expertise, build powerful connections and have access to all the product segments represented by companies operating in all corners of the world. The majority of international exhibitors are based in Europe, but with each new edition the trade fair sees a firm increase in numbers from North and South America, Southeast Asia, Central Asia and East Asia.
The exhibitor list consists of names such as Carl Roth, Miele, Corning Life Sciences, Eppendorf, Berner International, INTEGRIS LIMS, INTEGRA Biosciences, CANDOR Bioscience, LVL technologies, Millipore, BMG LABTECH, Systec and BioSan.
Additional Value of Attending
At the heart of the event lies the smartLAB, a fully operational and interconnected laboratory of the future that unveils the latest trends and breakthroughs in the industry. The smartLAB serves as an exemplar of the possibilities achievable within laboratories through the integration of devices, automation, human-machine interaction, and insights derived from big data.
Now let's take a look at the commitment that LABVOLUTION puts into elevating the importance of sustainability in its framework. The LAB Sustainability Summit has emerged as a way to stay on top of research and innovation made in the field of sustainability in the laboratory sector.
In collaboration with the Freiburg-based NIUB sustainability consultancy, the LAB Sustainability Summit operates under the following acronym NIUB: Nachhaltigkeit (sustainability), Informieren (inform), Umsetzen (implement), Begleiten (accompany). The LAB Sustainability Summit aims to address how laboratories can actively contribute to fostering an ecologically sound and equitable world for future generations. The summit will delve into the multifaceted contributions that laboratories can make to promote sustainability, paving the way for robust discussions, innovative solutions, and actionable strategies.
By elevating the discourse around sustainability within the laboratory context, LABVOLUTION is poised to delve into profound discussions that extend beyond the confines of laboratory walls. The LAB Sustainability Summit is set to provide a significant platform for stakeholders to collectively shape a sustainable path forward, aligning the laboratory sector's objectives with broader societal well-being.
Past editions
LABVOLUTION 2023
09.05.2023 - 11.05.2023
LABVOLUTION 2021
07.09.2021 - 09.09.2021
Edition was held digital to prevent the fast spread of COVID 19
60+
International experts attended as speakers
700+
Participants attended
LABVOLUTION 2019
21.05.2019 - 23.05.2019
LABVOLUTION 2017
16.05.2017 - 18.05.2017
How to get to LABVOLUTION

On Foot
from Hbf ~35 min with a bike
1h 20 min bike ride

By Car
From Haptbahnhof there are ony 20 to 30 min with a car
From Hannover Aiport via A2 for 30 min

By Public Transport
From Hbf - S4 to Messe Hanover/Laatzen for 23 min OR take U1, U2 or U8 for 30 to 40 min
From Hannover Aiport take S5 to Hbf and then U8 to Hannover, Messe/Nord (1h 10 min)