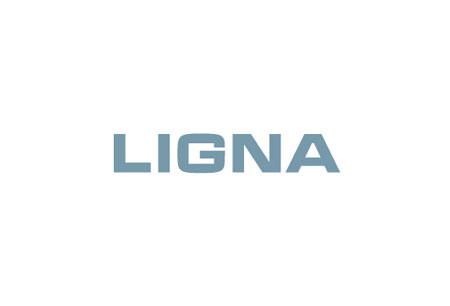 LIGNA Hannover
Hannover, Germany
Book Hotel Online for LIGNA Hannover
Book Now
Event Update
LIGNA Hannover 2025 will be held between 26.05.2025 and 30.05.2025. The hosting site, Hannover Fairground, will not feature Covid-19 safety measures. This is due to the removal of the country's pandemic-related restrictions.
A Brief Overview of LIGNA Hannover
LIGNA Hannover establishes itself as the most important event for the forestry and timber industry in Germany and consequently Europe. The international exhibition is held in Hannover, Germany and showcases how woodworking and sawmill technology has matured and evolved with new models on display and best practices shared. It's at the forefront of innovation in forestry and the wood industry, making it truly unmissable for those involved at any level.
GETA ltd makes the whole booking process for a hotel reservation for LIGNA Hannover easy and simple. You tell us what your specifications are and we provide you with the perfect choice for you. Your room fits your budget, locates you close to the exhibition centre and provides you with the best value on the market. Book a hotel for LIGNA Hannover that's right for you and enjoy an effortless commute to Messe Hannover.
Why Your Visit Is Worth It
A brief look at the attendance numbers from the last edition of LIGNA Hannover clearly shows why this exhibition is not to be missed at any cost. It's the one-stop event for its whole industry and the main B2B platform for the woodworking industry in the whole of Europe. An exhibition stand is a must and the investment is quickly repaid due to the quality of the trade visitors at the exhibition. LIGNA's numbers speak for themselves:
1500+ international exhibitors from 50+ countries showcased at the event;
93,000+ international trade visitors from 100+ countries made the trip;
129,000+ square metres of exhibition space used
10 exhibition halls plus open space
100 competitors in the Formula 1 of forestry professionals
Industry Relevance
LIGNA Hannover has existed as its own entity since 1975 and editions take place every two years. That's a considerable time to develop a true legacy and impact on the forestry and wood industry on a global level. What's more the exhibition dates back even further, when it used to be a part of HANNOVER MESSE, but separated due to space constraints.
The event welcomes trade visitors as well as the general public. Product categories include planers, sawing machines, forestry tools, sawmill equipment, timber trucks, wood and timber, wood drying, wood fuels, milling machines, furnaces, furniture, solid wood processing and many more. It's a platform to experience quality and innovation. One of the main draws for the event is seeing the machinery and tools in action. LIGNA has a dedicated outdoor space that's reserved for demos. You can also observe the very best skilled workers show off their mastery in a spectacular and adrenaline-fueled competition.
Who Are You Going to Meet?
In short, you have a tremendous diversity in the types of visitors that come, because the LIGNA Hannover brand is all about integrating primary and secondary industry side by side. This is a rarity among other events. Although based in Germany, there's a strong interest from all over the world. The chief audience is based in Europe so you get visitors from France, Italy, the UK, Spain, Poland and the Nordic countries, but the exhibition's reach has traveled to the Middle and Far East as well as the Americas. Roughly 46% of all trade visitors are foreign nationals and organisers are predicting that this number will steadily grow in the upcoming years, though the pandemic will likely affect the speed.
In the breakdown between professional and non-professional visitors, over 96% of all visitors are working in the industry or related to the industry in some capacity. The groups of professionals come from carpentry, woodworking, wood construction, the prefabricated building industry, energy generation, sawmill industry, furniture industry and forestry. Their main goal is to source new products and expand their network of suppliers. The reason why LIGNA remains so popular is the quality of exhibitors. Your booth will be right next to names such as Dieffenbacher; Lamello; Japan Woodworking Machinery Association; TEKNOS Group; Borgonovo, Renzo and Master Handlers.
The Additional Value of Attendance
LIGNA works with you to achieve your business goals. The exhibition has several different ways to let you meet and network with existing partners and potential buyers. There are daily Guided Tours, which bring targeted visitors to your booth without having to do anything. Plus, you can make use of the open meeting spaces meant for business meetings. After all, every second trade visitor has decision-making power when it comes to purchasing.
Of course, there are a lot of additional events. You can learn all there is about advancements in the woodworking industry by attending the Wood Industry Summit and the LIGNA.Forum. A series of events are there for skilled workers to train and also receive career advice. The LIGNA Training Workshops offer hands-on practical knowledge no matter where you're in the industry. For those who want to learn more and network professionally, we recommend the LIGNA Campus. As you can see there's something for everyone involved in the industry.
Past editions
LIGNA Hannover 2023
15.05.2023 - 19.05.2023
LIGNA Hannover 2019
27.05.2019 - 31.05.2019
125,000+
SQ M of Exhibition Area
LIGNA HANNOVER 2017
22.05.2017 - 26.05.2017
125,000+
SQ M of Exhibition Area
LIGNA HANNOVER 2015
11.05.2015 - 15.05.2015
123,000
SQ M of Exhibition Area
How to get to LIGNA Hannover

On Foot
from Hbf ~35 min with a bike
1h 20 min bike ride

By Car
From Haptbahnhof there are ony 20 to 30 min with a car
From Hannover Aiport via A2 for 30 min

By Public Transport
From Hbf - S4 to Messe Hanover/Laatzen for 23 min OR take U1, U2 or U8 for 30 to 40 min
From Hannover Aiport take S5 to Hbf and then U8 to Hannover, Messe/Nord (1h 10 min)