LIGNA Hannover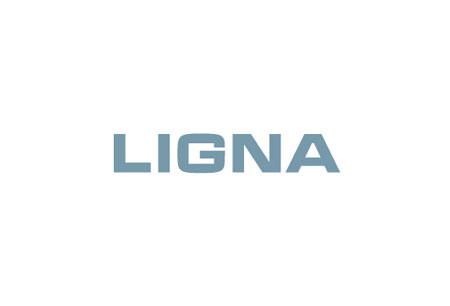 LIGNA Hannover
Germany, Hannover
Current developments surrounding the coronavirus pandemic have pushed organisers to postpone LIGNA Hannover 2021 to 2023. The new dates are confirmed from May 15th until May 19th amid comprehensive preventive measures. Messe Hannover will follow government regulations for sanitation and social distancing during the trade fair.
A Brief Overview of LIGNA Hannover
LIGNA Hannover establishes itself as the most important event for the forestry and timber industry in Germany and consequently Europe. The exhibition international is held in Hannover, Germany and showcases how woodworking and sawmill technology has matured and evolved with new models on display and best practices shared. It's at the forefront of innovation in forestry and the wood industry, making it truly unmissable for those involved at any level.
GETA ltd makes the whole booking process for a hotel reservation for LIGNA Hannover easy and simple. You tell us what your specifications are and we provide you with the perfect choice for you. Your room fits your budget, locates you close to the exhibition centre and provides you with the best value on the market. Book a hotel for LIGNA Hannover that's right for you and enjoy an effortless commute to Messe Hannover.
Why Your Visit Is Worth It
A brief look at the attendance numbers from the last edition of LIGNA Hannover clearly shows why this exhibition is not to be missed at any cost. It's the one-stop event for its whole industry – a feat that's not replicated anywhere else in the world. Here's what we mean through numbers:
1500+ international exhibitors showcased at the event;
93,000+ international trade visitors made the trip;
129,000+ square metres of exhibition space used.
Industry Relevance
LIGNA Hannover exists as its own entity since 1975 and editions take place every two years. That's a considerable time to develop a true legacy and impact on the forestry and wood industry on a global level. What's more the exhibition dates back even further, when it used to be a part of HANNOVER MESSE, but separated due to space constraints. The event welcomes trade visitors as well as the general public. Product categories include planers, sawing machines, forestry tools, sawmill equipment, timber trucks, wood and timber, wood drying, wood fuels, milling machines, furnaces, furniture, solid wood processing and many more. It's a platform to experience quality and innovation. Organizers boast an incredible program and the biggest highlight is, of course, the well-received Ligna Conference!
Who Are You Going to Meet?
In short, you have a tremendous diversity in the types of visitors that come, because the LIGNA Hannover brand is all about integrating primary and secondary industry side by side. This is a rarity among other events. Although based in Germany, there's a strong interest from all over the world with over 100 countries represented in some capacity. The divide between international and local visitors is, however, skewed towards German visitors with just 42,000 visitors coming from abroad. In the breakdown between professional and non-professional visitors, over 93% of the total number is trade visitors, which is good news for exhibitors looking to conduct business. The groups of professionals come from carpentry, woodworking, wood construction, the prefabricated building industry, energy generation, sawmill industry, furniture industry and forestry.
Past editions
LIGNA Hannover 2019
27.05.2019 - 31.05.2019
125,000+
SQ M of Exhibition Area
LIGNA HANNOVER 2017
22.05.2017 - 26.05.2017
125,000+
SQ M of Exhibition Area
LIGNA HANNOVER 2015
11.05.2015 - 15.05.2015
123,000
SQ M of Exhibition Area
How to get to LIGNA Hannover

On Foot
from Hbf ~35 min with a bike
1h 20 min bike ride

By Car
From Haptbahnhof there are ony 20 to 30 min with a car
From Hannover Aiport via A2 for 30 min

By Public Transport
From Hbf - S4 to Messe Hanover/Laatzen for 23 min OR take U1, U2 or U8 for 30 to 40 min
From Hannover Aiport take S5 to Hbf and then U8 to Hannover, Messe/Nord (1h 10 min)
Hotels
Venue