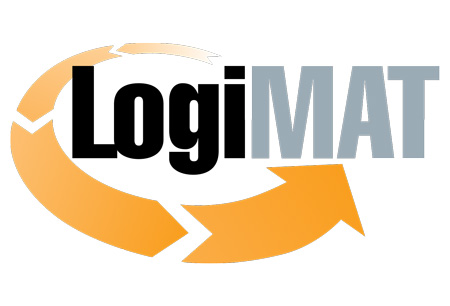 LogiMAT
Stuttgart, Germany
Update
LogiMAT's 2024 edition will be hosted between 19.03.2024 and 21.03.2024. The event will take place at Messe Stuttgart. Germany at present does not have Covid-19 restrictions. Likewise, the venue will also not implement such measures. Participants will be encouraged to follow safety recommendations, such as wearing face masks in indoor spaces.
A Brief Overview of LogiMAT
LogiMAT welcomes the intralogistics industry to Stuttgart, Germany, to lay out the newest trends and technological breakthroughs in the fields of intralogistics solutions and process management. The international trade fair is a main go-to event for professionals working in materials handling, distribution and warehouse management as it presents ample opportunities to foster beneficial and lucrative cross-border partnerships at the highest level. No other platform gives your brand the true elevation it deserves.
GETA ltd makes sure you find a hotel booking during LogiMAT that meets all your requirements. We have worked in business travel for over a decade and know our way around all major cities in the world. Take advantage of our first-rate deals across Stuttgart. Whether you want to stay within a set budget or want an upscale hotel close to Messe Stuttgart, GETA ltd guarantees your comfort and wellbeing. Hostels, hotels, and apartments – we have it all and we accommodate groups of all sizes. In addition to hotel accommodation for exhibitions, clients can choose from a number of our bonus services from airport transfers to booking meeting spaces at the exhibition centre.
Why Your Visit Is Worth It
Intralogistics is a field that's still in rapid development, and LogiMAT reflects this quality with its expensive scope and scale, which is reflected in the last edition's attendance record. Once you see the numbers, you'll know for sure that there's no other event to take care of your needs than this:
1600+ international exhibitors from 42 countries showcased at the event;
250 first-time exhibitors
61,000+ international trade visitors made the trip;
120,000+ square metres of exhibition space used.
Industry Relevance
LogiMAT is an annual trade fair that's on a meteoric rise, as is shown at every single following edition. The event takes place in Stuttgart and boasts the title of the largest annual logistics fair on the territory of Europe. Not a bad accomplishment for an event that's been on the scene since only 2003. What has contributed to its spectacular expansion?
LogiMAT demonstrates a full commitment to the entire value chain and a strong vision to change the future. The product portfolio zeroes in on the most important technology and product segments - materials handling and storage technology; warehousing and operational equipment; packaging, weighing and measuring; loading technology, loading systems; ground conveyors and accessories; information and communication technology; order-picking systems; labelling and identification.
We're in a new era of change and technological revolution and LogiMAT certainly reflects these changes by looking into the advancements associated with digitalisation, interconnectivity, big data and artificial intelligence. How can tools like virtual reality, 3D printing and sensors find their application in the age of Industry 4.0. Plus, the exhibitors often present solutions on the biggest challenges of the day. Such an issue is the crisis in packaging materials. On one hand, companies have to deal with rising costs of materials, packaging, transport, and energy. On the other, there's a greater conversation about sustainability. Exhibitors will showcase low-impact materials and recyclable packaging.
Who Are You Going to Meet?
Because LogiMAT provides a comprehensive market overview based on the product selection as well as the line-up of technical forums, it's not surprising to learn that the trade fair attracts the chief decision-makers in Europe and from abroad. The breakdown of visitors based on distance is the following – 35.5% came from more than 300 kilometres away (this accounts for the German visitors), 20% came from abroad and among that 9.5% from Asia or elsewhere overseas. You'll meet fellow exhibitors from India, Japan, Korea, New Zealand, Taiwan, Australia, Canada, China, and the United States alongside established European players. The majority of visitors also have decision-making functions, placing them at a little over 86%.
Their main goal is to look for new solutions and establish partnerships with suppliers such as Locus Robotics, Dematic, Heureka, Sparck Technologies, Setlog, BYD Forklift Europe, BEUMER Group, Cargoclix and SpaceFill. Visitors represent a wide variety of economic sectors. You'll mainly meet with representatives from the industry sector followed by wholesale, retail, forwarders and carriers, handcraft and other service providers.
Additional Value of Attending
Many professionals attend LogiMAT specifically for the expert forums. There's a good number of colleges and universities, public agencies and organisations that have a presence at the trade fair. The expert forums perfectly merge the business and academic communities, and receive a lot of coverage from the industry press. There's something for everybody during the 14 lecture series held over the course of all three days. Over 60 experts line up to deliver their findings on a broad subject of market and technological trends.
The themes are many and varied. You'll learn about the place of artificial intelligence in all major sectors, how to optimise order picking and processing workflows, automation and warehouse management systems, AGVs, and fire safety concepts for logistics centres.
Last but not least, exhibitors can also compete with each other to win one of the Best Product awards, which carry a lot of weight and prestige.
Past editions
LogiMAT 2023
25.04.2023 - 27.04.2023
25%
Visitor attendance increase compared to previous editions
40+%
of visitors conducted business on-site or will immediately after event
84+%
of visitors were decision-makers
35%
of exhibitors were from abroad
+/- 70%
of newcomer exhibitors were from abroad
125 000
m2 of gross exhibtion space
LogiMAT 2022
31.05.2022 - 02.06.2022
74
Leading overseas vendors
52.8%
Of participants hold a buying decision-making role
55.1%
Of visitor attended to about the latest innovations, trends and solutions
27.7%
Of visitors attended to form new business connections
36.5%
Of visitors intended to complete investment initiatives
125,000+
m2 of event space
LogiMAT 2020
10.03.2020 - 12.03.2020
Cancelled because of COVID-19
LogiMAT 2019
19.02.2019 - 21.02.2019
120,000
SQ M of Exhibition Area
LOGIMAT 2018
13.03.2018 - 15.03.2018
120,000
SQ M of Exhibition Area
How to get to LogiMAT

On Foot
Stuttgart Airport - 7 mins via Flughafenstrasse
Stuttgart Hbf – not advisable

By Car
Stuttgart Airport - 1 min via Flughafenentlastungsstraße
Stuttgart Hbf – 20 mins via B27

By Public Transport
Stuttgart Airport - not available
Stuttgart Hbf - 40 mins via S-Bahn S2 or S3