LogiMAT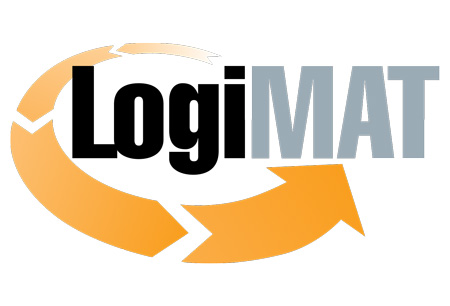 LogiMAT
Germany , Stuttgart
Covid-19 Event Update
LogiMAT's 2022 edition has been postponed due to the COVID-19 situation in Germany. The fair's new dates are May 31st to June 2nd, 2022. The event will take place at the Messe Stuttgart. Organisers have asserted the implementation of the latest COVID-19 health and safety protocols. These will include safety precautions such as:
There will be extended sanitation intervals for frequently-used areas. Attendees must keep their hands sterile and maintain social distance. The venue will help by providing disinfectant dispensers and reminder notices. Entrances, exits, restrooms, and catering zones will have such elements. Only paper towels will be available in the restrooms. Attendees should be aware that elevators should only be used by two people at a time. Attendants should note that open stairwells are preferred whenever possible.
The venue will have transparent plastic and glass partition walls in place. All counters, including information desks, will be equipped with such walls.
A Brief Overview of LogiMAT
LogiMAT welcomes the intralogistics industry to Stuttgart, Germany, to lay out the newest trends and technological breakthroughs in the fields of intralogistics solutions and process management. The international trade fair is a main go-to event for professionals working in materials handling, distribution and warehouse management as it present ample opportunities to foster beneficial and lucrative cross-border partnerships at the highest level. No other platform gives your brand the true elevation it deserves.
GETA ltd makes sure your accommodation is cost-effective and in a strategic location to justify the expenses associated with business travel. Book hotels close to the Stuttgart trade fair centre with superior connections to local public transport. This way you save time and money while you are on the move. Trust that your online hotel reservation for LogiMAT is tailored just for you! Come to us and get your dream hotel booking.
Why Your Visit Is Worth It
Intralogistics is a field that's still in rapid development, and LogiMAT reflects this quality with its expensive scope and scale, which is reflected in the last edition's attendance record. Once you see the numbers, you'll know for sure that there's no other event to take care of your needs than this:
1600+ international exhibitors from 42 countries showcased at the event;
250 first-time exhibitors
61,000+ international trade visitors made the trip;
120,000+ square metres of exhibition space used.
Industry Relevance
LogiMAT is an annual trade fair that's on a meteoric rise, as is shown at every single following edition. The event takes place in Stuttgart and boasts the title of the largest annual logistics fair on the territory of Europe. Not a bad accomplishment for an event that's been on the scene since only 2003. What has contributed to its spectacular expansion? The commitment to the full product portfolio and a strong vision to change the future. Exhibition space is dedicated to crane systems, e-commerce, e-procurement, 3D simulation solutions, packaging materials, handling equipment, conveyor systems, dock shelters edge protection, IT security, labelling machines and so much more. There's something new to discover at every level, complete with live demonstrations to entice the buyers with big budgets.
Who Are You Going to Meet?
Because LogiMAT provides a comprehensive market overview based on the product selection as well as the line-up of technical forums, it's not surprising to learn that the trade fair attracts the chief decision-makers in Europe and from abroad. The breakdown of visitors based on distance is the following – 35.5% came from more than 300 kilometres away (this accounts for the German visitors), 20% came from abroad and among that 9.5% from Asia or elsewhere overseas. You'll meet fellow exhibitors from India, Japan, Korea, New Zealand, Taiwan, Australia, Canada, China, and the United States alongside established European players. The majority of visitors also have decision-making functions, placing them at a little over 86%.
Past editions
LogiMAT 2020
10.03.2020 - 12.03.2020
Cancelled because of COVID-19
LogiMAT 2019
19.02.2019 - 21.02.2019
120,000
SQ M of Exhibition Area
LOGIMAT 2018
13.03.2018 - 15.03.2018
120,000
SQ M of Exhibition Area
How to get to LogiMAT

On Foot
Stuttgart Airport - 7 mins via Flughafenstrasse
Stuttgart Hbf – not advisable

By Car
Stuttgart Airport - 1 min via Flughafenentlastungsstraße
Stuttgart Hbf – 20 mins via B27

By Public Transport
Stuttgart Airport - not available
Stuttgart Hbf - 40 mins via S-Bahn S2 or S3
Hotels
Venue