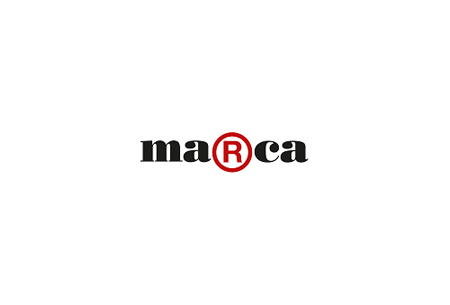 MARCA
Bologna, Italy
Event Update
MARCA Bologna 2024 will be hosted as a face-to-face exhibition between 16.01.2024 and 17.01.2024. The trade show will be held in Bologna Fiere in the absence of the latest Covid-19 preventive measures. This is because of the removal of the country's pandemic-related limitations.
A Brief Overview of the Marca by BolognaFiere
Marca by BolognaFiere unites the private label industry in Europe under one roof. The exhibition is the big meeting point for large-scale retailers, and top-end food and non-food producers to get on the same page, and create excellent business opportunities. Everyone operating in the sector makes it a point to attend the event, resulting in bigger visibility and increase in quality sales leads overall. Marca by BolognaFiere is your ticket to the biggest international chains.
GETA ltd helps exhibitors plan the perfect business trip no matter where they're going. Our team arranges hotel accommodation for Marca by BolognaFiere at attractive rates and supports you until the moment of your departure. We work with hotels and hostels across all price points in Bologna and make sure you stay firmly under budget. Are you travelling with a big group? No worries. We get you settled in comfortable hotel rooms close to BolognaFiere with good access to local public transportation. GETA ltd meets all your needs. Do you require a rent-a-car? Do you want a team to build your exhibition booth? We'll get the job done.
Why Your Visit Is Worth It
Marca by BolognaFiere is quite effective in helping producers find the right audience, attract new buyers and reconnect with existing partners. When it comes to the private label sector, being seen is important and Marca by BolognaFiere gets your products seen by relevant buyers and category managers high up in the food chain.
Here are the statistics from the last live edition:
847 international exhibitors
17,000+ international trade visitors
22,670 sq. metres of exhibition space
Industry Relevance
Marca by BolognaFiere occupies a strategic role in the large-scale retail trade and private label industries as a procurement platform, and as an engine of innovation and sustainable solutions for the FMCG sector. The annual trade fair has shown remarkable growth since its launch in 2005 and new editions keep bringing more and more people to BolognaFiere. Marca also performs double duty as the chief promoter of Made-in-Italy products to a large international audience.
Marca by BolognaFiere is the best way to get a 360-degree overview of product availability across both food and non-food products. There's a lot to see and experience. The show floors are divided into the following sectors: food products; feminine, adult and baby care products; household and leisure products; pet products; packaging companies; service companies; and lastly, technical press and associations.
The main focus, when it comes to the product portfolio, falls on food products, which Italy is also most known for. Buyers discover the best in bread, pasta, pizza, tomato sauce, meat, poultry and cured meats, cheese, condiments and desserts. The show does a great job at marrying innovations with traditional approaches, so there's a good mix of offerings for the right kind of buyer.
The non-food section of Marca by BolognaFiere captures an ever increasing interest in home and personal care products within the private label sector. What unites this side of the trade show is the dedication to sustainability and efficiency.
Who Are You Going to Meet?
Marca is the go-to place for retailers, importers, national and international buyers from the large-scale retailers, retail groups and operators. In fact, the 2023 edition was a record breaker with an increase of visitors by 40%, exhibitors by 10% and exhibition space by 15%. This overall burst in size and scope sends a clear signal that Marca is now more relevant than ever, and exhibitors have all the resources and tools to succeed.
If you're looking to break into far-away international markets such as North and South America, or Asia, Marca is where you want to be. As a whole, Marca remains a wide-reaching event covering markets in Europe such as Romania, Slovenia, France, Denmark, Germany and Great Britain, and then going further East to Israel and Saudi Arabia.
In terms of exhibitors, you'll encounter Mediterranea Quality Food, Casa del Gelato, Delizia, Deco Industrie, Nuova Ilta, Lenti - Rugger, Entroterra and Italian Food Excellence.
The exhibition enjoys generous support and legitimacy from a number of institutions. Last edition saw the participation of the Minister of Agriculture, Food Sovereignty and Forestry, Francesco Lollobrigida; the Deputy Minister for Business and Made in Italy, Valentino Valentini and the President of the Emilia-Romagna regional administration, Stefano Bonaccini.
Additional Value of Attending
MARCA FRESH is the first out of two special areas, which is dedicated to fresh produce – staples of any shopping list. In the current context of health-conscious food habits, fruit and vegetables are more than ideal to be sold as a private label product. Marca Fresh is, in essence, a show within a show, whose main objective is to present sustainable innovation in the fruit and vegetable sector. Sign up to participate and enjoy access to in-depth market analyses, plus the chance to network with decision makers and influencers. Marca Fresh is only in its third year, but has managed to capture the attention of modern retailers and buyers from the major chain stores.
MARCA TECH functions as a showcase for packaging, logistics, raw materials, ingredients, technology and services. You're able to discover innovations and advancements made across all links in the supply chain. There's always the need to be faster, better and more efficient. Now the show will also look at sustainability and the effective use of resources as a way to reduce the costs at all points of the processing chain. Exhibitors will display, demonstrate and market their latest offerings.
On the subject of innovations, we have to talk about the IPLS AWARD, which first debuted in 2022 to great adoration and positive reception from the professional audience. The "Private Label Ideas and Innovations for International Markets 2023 Awards" are here to recognize imaginative and forward-thinking new products, ideas and projects. Only 10 winners are chosen in total, but the jury (composed of independent private label experts) can still list a maximum of 10 other products as honourable mentions.
Past editions
MARCA 2023
18.01.2023 - 19.01.2023
40%
increase in visitors attendance rate
10%
increase in exhibitor attendance rate
marca Bologna 2022
12.04.2022 - 13.04.2022
marca Bologna 2021
24.03.2021 - 25.03.2021
Cancelled because of COVID 19
How to get to MARCA

On Foot
Bologna Guglielmo Marconi Airport – not advisable
Bologna Central Railway Station – 26 mins via Via Ferrarese

By Car
Bologna Guglielmo Marconi Airport – 10 mins via Tangenziale nord di Bologna
Bologna Central Railway Station – 8 mins via S.da Statale Porrettana/SS64

By Public Transport
Bologna Guglielmo Marconi Airport – 50 mins via transport 35 and then 944
Bologna Central Railway Station – 13 mins via transports 35 or 39