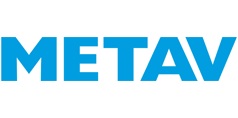 METAV
Düsseldorf, Germany
Event Update
METAV 2024 will be hosted between 20.02.2024 – 23.02.2024. Messe Düsseldorf in Germany will serve as the hosting location for the trade fair. Currently, the country does not have ongoing national Covid-19 restrictions due to the improved pandemic situation. Likewise, it does not have travel limitations in place. Attendees will be encouraged during their participation to follow recommendable steps such as wearing surgical masks in indoor areas.
A Brief Overview of METAV
METAV is a crucial international exhibition for the metalworking industry. For over 40 years now the event has been a major showcase platform for all products, services, technologies, research, and development projects in the sector. It's been the place to push forward innovations, shape the course of metalworking and manufacturing, and always have a solution for the current obstacles of the moment.
GETA Ltd is here to help you with your hotel reservation for METAV. We're experienced when it comes to accommodation for trade shows, and you can rely on us to send you the most affordable hotel rates in Düsseldorf. No matter what budget you're working with, we'll deliver deals that help you make savings. Stay in a hotel close to Messe Düsseldorf and enjoy great transport connections. You'll reach the exhibition centre in minutes. Large groups are always welcome. It takes a single business day to find the right hotel booking!
In addition to your reservations, our team is here to arrange airport transfers and hire a team to build your exhibition stand!
Why Is Your Visit Worth It?
METAV remains a singular event for the metalworking industry on the territory of Europe with no other real competition. The trade show remains the prime destination for all major players in the industry to meet and establish connections.
Have a look at the numbers to see what we're talking about.
26,753 international trade visitors
562 international exhibitors
23,984 m² of exhibition space
Industry Relevance
METAV, the international trade fair for the metalworking industry, is a highly anticipated event that takes place every two years at Messe Düsseldorf. Since its establishment in 1980, METAV has played a crucial role in showcasing the latest developments and solutions for production, making it an essential platform for exhibitors and visitors alike.
METAV brings together leading suppliers, manufacturers, and professionals from around the world, creating an environment that fosters innovation and collaboration. Exhibitors showcase a wide range of products and technologies, including machine and precision tools, manufacturing systems, automated material flows, computer technology, industrial electronics and accessories. Industries such as automotive and aerospace benefit from the advancements displayed at METAV.
The expo is divided into four main areas: Additive Manufacturing, Medical, Moulding, and Quality. Each area focuses on specific topics, allowing for an in-depth exploration of top subjects within the metalworking industry. Visitors can expect individual and joint product stands, on-site demonstrations, educational workshops, and interactive presentations at the METAV Forum. These activities provide valuable insights and knowledge on central industry topics.
The entire product portfolio includes:
Additive manufacturing;
Sheet metal, wire, and pipe machining centres, forming machines;
CAD/CAM;
Industrial electronics; sensor and diagnosis technologies;
Components for flexible automation;
Cooling lubricants;
Machines and systems for tool and mould building, rapid prototyping, and model building;
Material flow and storage technologies;
Mechanical, hydraulic, electrical, and electronic accessories for manufacturing technologies;
Medical engineering;
Surface technology, thin film processes;
Precision tools, diamond tools, instruments;
Testing technology and instrumentation;
Quality management systems;
Robotics and automation;
Welding, cutting, hardening, heating;
Controllers;
Software for the whole range of production technologies;
Forming tools;
Thermal, electrochemical, and other machine tools;
Machine tools, cutting, parting, and abrasives.
Attending METAV offers numerous advantages. It provides a platform to experience a wide range of innovative solutions for future production. Visitors have the opportunity to meet market leaders, challengers, start-ups, and established companies in the industry, fostering networking and potential collaborations. METAV also serves as a source of up-to-date information, enabling attendees to deepen their knowledge and stay informed about the latest trends and advancements in the metalworking sector.
METAV is not only a trade fair but also a hub for exchanging ideas, discovering cutting-edge technologies, and enhancing industry know-how. By attending METAV, participants can gain a competitive edge, make informed investment decisions, and stay at the forefront of the rapidly evolving metalworking industry.
Who Are You Going to Meet?
ProHandling, Flaig Magnetsysteme, Rego-Fix, Helmut Diebold, WSF Werkzeugmaschinen, Lang Technik, Walter Bautz, Fehlmann and Hurco Werkzeugmaschinen are only some of the exhibitors you're going to share the exhibition floor with. The majority of exhibitors are based in Germany, but you see a lot of participation from companies working in Austria, Switzerland, Denmark, South Korea, the Czech Republic, Italy, the UK, Türkiye, Croatia, Romania, and Canada.
Since metalworking has so many applications across multiple industries, exhibitors tap into a large and diverse community of professionals working in:
machine and apparatus construction;
tool, mould, and jig making;
stell and light alloy construction;
railway vehicle manufacturing and supply industries;
aerospace industry;
shipbuilding;
electrical and electronics engineering;
fine mechanics and optics;
ironware and pressed metal industries;
sheet metal working plants;
pipe and wire machining and working plants;
metal fittings' industry;
surface finishing, hardening;
machining and working plants for new materials;
metalworking, turning and milling shops;
tool grinding shops;
service providers.
Additional Value of Attending
The Start-up area at METAV is always the highlight of the event for investors and buyers on the lookout to discover the next big thing. It brings together a high number of young and dynamic companies that are making their mark as we speak. With nearly one in ten exhibitors at METAV being a start-up, their presence reflects the growing importance of pushing the envelope by taking digitisation and traditional technologies to the next level.
In collaboration with BMWK (German Federal Ministry of Economic Affairs and Climate Action), METAV actively promotes the marketing of new products and process developments by German start-ups. This joint effort highlights the significance of METAV as a platform for innovations across all related sectors. The Start-up area features nine exhibitors on a shared stand.
Outside of this, start-ups have other opportunities to stand out. The international joint stand at METAV welcomes four start-ups from various countries, and each thematic area will host a start-up to highlight the hard work being done across the entire value chain.
The Start-up area at METAV serves as a showcase for innovation and fresh thinking. It offers visitors the opportunity to experience solutions from previously unfamiliar perspectives, opening doors to new possibilities and providing added value for their own operations.
Past editions
METAV 2022
21.06.2022 - 24.06.2022
Coincided with Wire and Tube 2022
22%
of particpants were from abroad
METAV 2021
23.03.2021 - 26.03.2021
Edition was held digital to prevent the fast spread of COVID-19.
METAV 2020
10.03.2020 - 13.03.2020
Cancelled because of COVID-19.
METAV 2018
20.02.2018 - 24.02.2018
42,000
SQ M of Exhibition Area
How to get to METAV

On Foot
from Dusseldorf Hbf is 1h 30 min walk or 30 min with a bicycle
1h 5 min with a walk or 25 min with a bike

By Car
from Dusseldorf Hauptbahnhof the ride will take you 30 min (~9 km)
from the airport there are only 15 to 20 min (~9km)

By Public Transport
From the Dusseldorf Central Station U-Bahn Nr U78 will get you there for 26 min
From Dusseldorf International Airport to Messeplatz you need to change transport with either of this 3 options:
- From Airpot Terminals A/B/C: 6 stops with Bus 760 to Freiligrathplatz and then U78 to MERKUR SPIEL-ARENA/Messe Nord and within 7 min walking distance you will reach the Messe*
- SB51 from Flughafen Terminal A/B/C to Theodor-Heuss-Brücke and then with U78 to MERKUR SPIEL-ARENA/Messe Nord and within walking distance you will reach the Messe*
- from Terminals A/B/C take bus 721 for 6 stops to 'Am Hain', transfer to bus 722 for another 4 stops to Messe Congress Center and within walking distance you will reach the Messe*
* every choice will take you from 30 to 40 min