METAV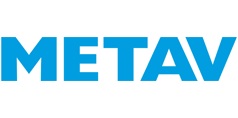 METAV
Germany, Düsseldorf
!!! Important !!! The 2020 edition of METAV has been officially cancelled by the organisers due to coronavirus. NEW dates are announced: 23. - 26. March 2021
METAV is the premier trade for the manufacturing technology and the automation sectors, where industry insiders gather to discuss the current challenges and unveil the newest technological breakthroughs and innovations implemented in the metal processing market. The event is being staged in Dusseldorf, Germany, and runs for a grand total of five days. Take charge of your business trip early with the help of GETA ltd and avoid the thousands of trade visitors expected to attend when you book your hotel.
GETA ltd has an impressive database of hotel accommodation options based on many criteria – price range, position next to the METAV exhibition centre and access to the local public transport. You save money on your travel expenses and get to check in a comfortable hotel room right next to the event. This way you have better chances to encounter the leading professionals in the field and create name recognition for your business. METAV provides countless business opportunities with an impressive side program.
Enjoy yourself at METAV and leave the accommodation to GETA ltd.
Turn All Business Travel Into a Holiday
with a Team That Understands
What You Need