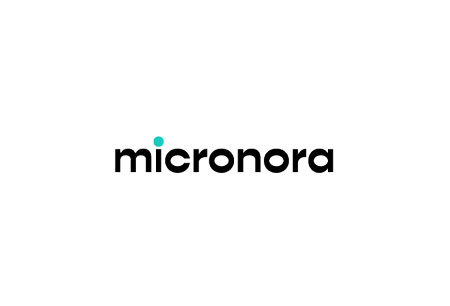 MICRONORA
Besançon, France
Book Hotel Online for MICRONORA
Book Now
Event Update
MICRONORA's 2024 edition will take place between September 24th and September 27th, 2024. The Parc des expositions de Besancon Micropolis in Besancon, France, will host the event. Because France has lifted its pandemic-related limitations, the venue will not have Covid-19 safety precautions in place.
A Brief Overview of Micronora
Innovators and experts in microtechnology, micro-nanotechnology and precision technology all across Europe gather in person at Micronora to network, research markets and share knowledge. The international trade fair has cemented itself as the definitive platform on the content and exists as a central meeting hub for negotiations and collaborations. Based in the scenic town of Besançon in France, Micronora is a unique event that captures the spirit of technological advancements and launches cutting-edge products and equipment.
Booking hotel accommodation for any trade fair no matter the distance is a simple task with GETA ltd by your side. We're veterans in the business travel sector and have sent thousands of exhibitors all over the world. Our network of venues extends to Besançon, covering hostels and hotels at all price points. Whatever budget you're working with, we'll find the top hotel rates for Micronora in no time. All hotels sit close to the Micropolis so you can reach the exhibition centre in minutes.
It's our job to ensure you have a successful business trip. GETA ltd provides a variety of extra services in addition to your hotel reservation for Micronora ranging from airport transfers to stand construction.
Why Your Visit Is Worth It
It all comes down to business. Micronora has a stellar reputation in the industry with over 50 years under its belt. The trade fair has a devoted, built-in audience that does not miss an edition and uses its time to conduct their business. Micronora is a major hub for business networking and purchases.
You've the tools to elevate your brand and increase sales right then and there. The quality of sales leads makes all exhibition expenses worth it. Grab the chance to time your newest product release for Miconora and generate impressive first sales numbers. Here are the key numbers from the last live edition:
800+ international exhibitors

11,000+ international trade visitors

25,000 sq. metres of exhibition space

41 countries represented
Industry Relevance
Micronora, Europe's leading trade fair for microtechnology, micro-nanotechnology and precision technology, takes place every two years at Micropolis in Besançon. Since its founding in 1970, the fair has become a specialised platform that gathers the entire microtechnology sector under one roof. The reason is simple. Micronora offers a diverse range of multi-technological solutions from research and development to subcontracting and production technologies that pull in key players across all links in the processing chain. The common thread among all the trades represented at the fair is the pursuit of high precision, miniaturisation and the integration of complex functions.
Micronora attracts thousands of professional visitors, making it an excellent platform for exhibitors to showcase their latest achievements, enhance their brand image and secure new contracts. The decision to space out editions allows manufacturers to catch up with technological trends and also have more time to develop new technologies. Exhibitors contribute innovations from all market segments, including research and development, subcontracting and production technologies. Visitors can explore a plethora of microtechnologies. Here's the full list of products you can expect to see on the exhibition grounds:
Precision mechanical engineering

Stamping, cutting, forming, tools and dies

Injection, overmoulding, tools

Machining, micromachining, bar turning

Additive manufacturing

Treatment and post-treatment

Packaging, microconnectors, interfacing, assembly, printed circuits

Smart dedicated electronic and opto-electronic circuits

Circuit prototyping

Microactuators, microsensors, microdisplays

Robotics and Automation (designing & manufacturing)

Engineering office

Engineering, research and transfer of microtechnology

Metrology, measurement, control

Industrial services (materials testing, mechanical testing, software…)

Nanotechnology
What sets Micronora apart is its hyper-focused showcase on high precision, miniaturisation, and the integration of complex functions. This emphasis on critical technologies enables the creation of more intelligent products across a wide range of industries. Micronora caters to sectors such as aeronautics, space, automotive, medical, biomedical, defence and luxury goods, offering valuable insights into the latest advancements and solutions. The trade fair also features B2B Meetings - Micro-Nano events that facilitate information exchange and an inspiring conference program, making it an unmissable event for players in the Microtech industry.
Who Are You Going to Meet?
Micronora attracts a diverse audience of professionals from various industries, all seeking the latest innovations and solutions offered by micro- and nano-technologies, whose applications have a lot of potential across all global industries. Let's take a look at the breakdown of exhibitors and trade visitors.
At Micronora 2022, there were a total of 603 direct exhibitors followed by representatives of 221 brands or firms. Notably, 33% of exhibitors were foreign in origin, highlighting the international appeal and reach of the event. The exhibitor list features names such as Werucon, Realmeca, Scalia, Renishaw, Gismal, Laser Fusion, Legeni, Lemtronic and Groupe Novtek.
The trade fair is mostly a door to the French market, which is why only 15.5% of trade visitors travelled from foreign countries, most of which are located in Europe. The presence of foreign visitors increased slightly compared to the previous edition of the fair, but is still low considering the effects of the pandemic on the industry. Customers from Switzerland and European Union countries showed strong attendance.
The appeal of Micronora extends to a wide range of market sectors. Micro- and nano-technologies find applications in numerous cutting-edge industries. This includes sectors such as aeronautics, information technology, automotive, medical, biomedical, defence, electro-mechanics, luxury goods, space, equipment, railways, microelectronics, energy and telecommunications. You'll be in the presence of senior buyers who have real purchasing power, when it comes to placing orders. Visitors' main objective in attending Micronora is to perform in-depth market research and source new suppliers.
Additional Value of Attending
Each edition of Micronora zooms in on an important facet of micro-technologies, which then turns into a focal point for the fair. This is the Zoom, which covers 300 sq. metres at the heart of the fair and showcases the avant-garde technologies of industrial companies and research centres. In 2022, the theme was "New microtechnology materials and processes," directing exhibitors' and visitors' gaze towards less prominent materials that need to be reevaluated and embraced in manufacturing. These materials have proven themselves useful in the manufacturing of luxury goods and medicine among others.
Past editions
MICRONORA 2022
27.09.2022 - 30.09.2022
MICRONORA 2020
22.09.2020 - 25.09.2020
Cancelled because of COVID-19.
MICRONORA 2018
25.09.2018 - 28.09.2018
How to get to MICRONORA

On Foot
Dole-Jura Airport – not advisable
Besancon Viotte Railway Station – not advisable

By Car
Dole-Jura Airport – 43 mins via A36
Besancon Viotte Railway Station – 14 mins via Boulevard Président John Fitzgerald Kennedy

By Public Transport
Dole-Jura Airport – not available
Besancon Viotte Railway Station – 32 mins via T2