Mineral & Gem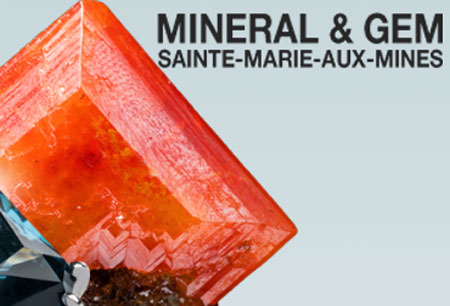 Mineral & Gem
France, Sainte-Marie-aux-Mines
events::front.geta_event_venue
!!! Important !!! The 2020 edition of Mineral & Gem has been officially postponed by the organisers due to coronavirus.
Explore the splendor of mineral and gems with a visit to the most riveting international trade show in the industry – Mineral & Gem. Sainte-Marie-aux-Mines, France acts as the host for this year's staging and will see exhibitors from all over the world bring their most prized treasures on display. Thousands are lined up to attend not just for the commercial aspects but for the conference track. Book a hotel for Mineral & Gem right now with GETA ltd to help you land the best prices on the market!
Business trips in general are a time sink when it comes to organize them on your own, but you don't have to do this all on your own. GETA ltd listens to your needs closely and then looks for the hotels within your price range closes to the event. All to make your visit convenient and comfortable all the way through. You'll need it because Mineral & Gem has a large and diverse program. Apart from all the minerals, gemstones, fossils, meteorites, micro-mounts, jewelry and pearls on display, there's also the conference track, which will give the stage to over 200 speakers.
Turn All Business Travel Into a Holiday
with a Team That Understands
What You Need