Motek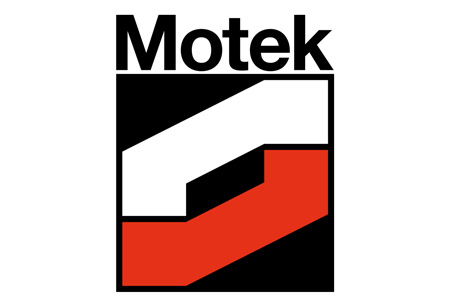 Motek
Germany , Stuttgart
Covid-19 Update
Motek 2022 will take place between October 4, 2022, and October 7, 2022. The event will be held as a face-to-face exhibition at Messe Stuttgart. Covid-19 prevention measures will be in place at the hosting location. The safety precautions will include social distance and compulsory face masks. Indoors, attendees must maintain a social distance of 1.5 meters and wear masks. They must also present negative test results before entering the venue and upon arrival in Germany. As part of the travel restrictions and venue entrance requirements, this step is required.
A Brief Overview of Motek
Do you want to contribute to the overarching conversation in and advancement of logistics and transportation engineering? Then Motek is the international expo you need to add to your work calendar. It's an even you cannot miss as it's the platform to announce innovations in assembling machinery, automation, handling operations and storage. You get to meet with serious buyers and access international markets.
Book a hotel in Stuttgart for Motek in a matter of hours. GETA ltd has over a decade operating in the business travel sector and we know exactly where to look to find you an optimized deal for your budget. All professional accommodation we provide is tailored to the client's needs. There's a large network of hotels in Stuttgart at our disposal and we select the best locations with sufficient connections to public transport for a smooth commute!
Why Your Visit Is Worth It
Because Motek focuses on a smaller niche with a specific profile, while at the same time being relevant for multiple industries, exhibitors at the expo have a better chance to diversify their clients and do not have as much competition. Look at the numbers to see for yourself:
890+ international exhibitors showcased at the event;
34,000+ international visitors made the trip;
60,000 square metres of exhibition space used.
Industry Relevance
The annual exhibition dates back to 1982, when it was first held in Sindelfingen, only then to move to the city of Sinsheim and finally relocate in Stuttgart in 2007 as the event grew and drew a bigger international audience. Now Motek commands the attention of all the big players in Europe and even beyond. The product portfolio is certainly impressive. Exhibitors showcase dismantling machines, assembly machines, grippers, industrial robots, robotic systems, integrated systems and positioning systems among others. In short, you have the entire value chain under one roof, which is valuable for both visitors and exhibitors. You understand where the industry is going. To further help, there are several events like the Microsys Technology Park and Mechatronics Theme Park.
Who Are You Going to Meet?
What's good about Motek is that it offers ways to diversifying your income streams, because it attracts trade visitors from multiple industries that don't necessarily have much in common. There are some easy guesses like the machinery and equipment manufacturing industry and the electrical and electronics industries, but you also see representation from the automotive, solar production and medical engineering industries. The makeup of trade visitors is still mainly German with only 24% of the total number coming from 81 other countries, the majority of which are European. The good news is that you have better chances of making sales because there are a lot of board members and managing directors, head of departments and authorized signatories in the audience.
Past Editions
2021 Edition
Motek 2021 was held as a face-to-face exhibition from October 5, 2021 to October 8, 2021. The event took place at Messe Stuttgart, which had stringent Covid-19 protection measures in place. Safety precautions such as social distance regulations were among the implemented measures. There were 453 exhibitors from 25 nations at the trade show.
Past editions
Motek 2021
05.10.2021 - 08.10.2021
Motek 2019
07.10.2019 - 10.10.2019
Motek 2018
08.10.2018 - 11.10.2018
How to get to Motek

On Foot
Stuttgart Airport - 7 mins via Flughafenstrasse
Stuttgart Hbf – not advisable

By Car
Stuttgart Airport - 1 min via Flughafenentlastungsstraße
Stuttgart Hbf – 20 mins via B27

By Public Transport
Stuttgart Airport - not available
Stuttgart Hbf - 40 mins via S-Bahn S2 or S3
Hotels
Venue