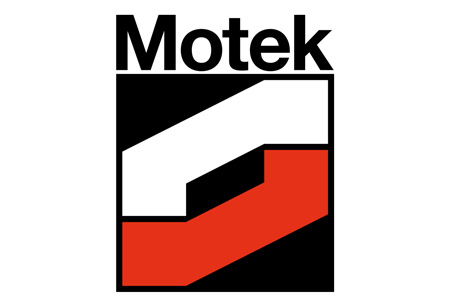 Motek
Stuttgart, Germany
Update
Motek 2024 will take place between 08.10.2024 and 11.10.2024. The event will be held as a face-to-face exhibition at Messe Stuttgart. Covid-19 prevention measures will not be in place at the hosting location due to the lifting of the pandemic-related restrictions. Organisers have stated that they will continue to monitor the situation and adapt as needed.
A Brief Overview of Motek
Do you want to contribute to the overarching conversation in and advancement of logistics and transportation engineering? Then Motek is the international expo you need to add to your business calendar. It's an event you cannot miss as it's the platform to announce innovations in assembling machinery, automation, handling operations and storage. You get to meet with serious buyers and access international markets.
The upcoming edition of Motek in 2023 will bring in thousands to Stuttgart, so it's best to make your hotel reservations ahead of time. GETA ltd has over a decade of experience planning business trips and guarantees a fast, affordable service no matter what budget you're working with. Large groups are always welcome. Browse through our many deals of hostels and hotels close to Messe Stuttgart and land the perfect offer in a matter of hours. Access to public transport is guaranteed.
In addition to accommodation during Motek, our team is on standby to assist you in multiple ways. You can count on us to secure private transport to your hotel upon arrival or make bookings for meeting rooms with the right A/V equipment.
Why Your Visit Is Worth It
If you're looking to diversify your client base and penetrate new markets, Motek is the platform for the job. The event is geared towards procurement and appeals to a wide cross-sector audience. You're sure to boost your brand's visibility. Look at the numbers to see for yourself:
890+ international exhibitors showcased at the event;

34,000+ international visitors made the trip;

60,000 square metres of exhibition space used.
Industry Relevance
The annual exhibition dates back to 1982, when it was first held in Sindelfingen, only then to move to the city of Sinsheim and finally relocate in Stuttgart to 2007 as the event grew and drew a bigger international audience. Now Motek commands the attention of all the big players in Europe and even beyond. The product portfolio is certainly impressive.
Exhibitors showcase dismantling machines, assembly machines, industrial robots, robotic systems, grippers, integrated systems and positioning systems among others. In short, you have the entire value chain under one roof, which is valuable for both visitors and exhibitors. You understand where the industry is going. To further help, there are several events like the Microsys Technology Park and Mechatronics Theme Park.
Motek creates a deeper impact on the industry thanks to its pairing with Bondexpo, which is the trade fair for bonding technology. This international fair explores the entire process chain of joining and assembling through bonding, potting, sealing and foaming. As a duo, both events lay out the entire process sequence for economical production and assembly automation. Trade visitors can see every link in the processing chain thoroughly presented starting with components and modules through subsystems right down to complete solutions.
Who Are You Going to Meet?
What's good about Motek is that it offers ways to diversify your income streams, because it attracts trade visitors from multiple industries that don't necessarily have much in common. There are some easy guesses like the machinery and equipment manufacturing industry and the electrical and electronics industries, but you also see representation from the automotive, solar production and medical engineering industries.
The makeup of trade visitors is mainly German with only 24% of the total number coming from 81 other countries, the majority of which are European. The good news is that you have better chances of making sales because there are a lot of board members and managing directors, head of departments and authorised signatories in the audience.
Additional Value of Attending
Motek recognises the importance of supporting emerging start-ups that could very well cause a powerful revolution in the industry one day. With the goal of providing a platform for these young companies, Motek has established the START UP AREA, a dedicated space within the industry meeting place located in the heart of Europe's leading technology region. The START UP AREA offers an invaluable opportunity for start-ups to showcase their products and gain visibility. To participate, the only requirement is that the exhibited products must be related to production and assembly automation, ensuring a focused and relevant environment for all participants.
Start-up companies that join the START UP AREA receive a comprehensive package that takes care of all their needs. This all-inclusive package includes an attractive and professionally designed stand construction package, ensuring that their presence at the fair is both visually appealing and impactful. Additionally, a marketing package is provided, enabling start-ups to enhance their brand image and increase awareness among the international audience that Motek attracts.
Participating in the START UP AREA offers numerous benefits to these young entrepreneurs. Firstly, they gain exposure to Motek's vast reach, both domestic and international, which boosts their visibility and brand recognition by a significant margin. The fair serves as a launch pad for new technologies to best reach decision makers and industry professionals from around the world.
Moreover, the four-day duration of Motek provides ample opportunity for start-ups to establish valuable business contacts. The event attracts key industry players, including potential investors, who are actively seeking innovative solutions to incorporate into their own projects. The START UP AREA serves as a hub where they can directly engage with start-ups and build partnerships.
But that's only one option for exhibitors to gain value from attending. In terms of programming, you can also sign up for the Exhibitor Forum, which runs during all four days of the fair. There's no entry fee for trade visitors and remains a cherished, popular highlight of the event for years. Organisers put in effort to invite top speakers from exhibiting companies to deliver lectures on the theory and practice of modern, performance-oriented production and assembly automation. It's one of the best ways to stand out to the professional community at large and win over potential buyers through your lectures. The forum is the perfect stepping stone towards building a reputation at Motek.
The spectrum of lectures covers all relevant disciplines and tackles the most pressing challenges of the day whether it's the need for special components for specific requirements to sustainability.
Past editions
Motek 2023
10.10.2023 - 13.10.2023
Motek 2022
04.10.2022 - 07.10.2022
Motek 2021
05.10.2021 - 08.10.2021
Motek 2019
07.10.2019 - 10.10.2019
Motek 2018
08.10.2018 - 11.10.2018
How to get to Motek

On Foot
Stuttgart Airport - 7 mins via Flughafenstrasse
Stuttgart Hbf – not advisable

By Car
Stuttgart Airport - 1 min via Flughafenentlastungsstraße
Stuttgart Hbf – 20 mins via B27

By Public Transport
Stuttgart Airport - not available
Stuttgart Hbf - 40 mins via S-Bahn S2 or S3