Naidex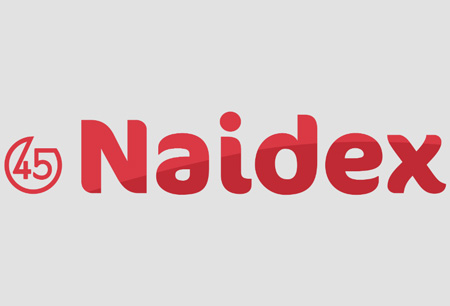 Naidex
UK , Birmingham
When it comes to rehabilitation and products geared towards the disabled community, there is no other international exhibition quite like Naidex. Mobility products as well as disabled equipment of the highest order are always on display and with its 40 years of history, the event attracts over 200 exhibiting companies and 9000 visitors. GETA ltd is now running discounts on hotel accommodation and you can easily book a hotel for Naidex for a great fee.
Hotels are already selling fast, but you can be certain GETA ltd has a few good deals left for travelers of all preferences and financial abilities. It's taken us years, but we have developed a large database of hotels, residences and guesthouses across all price ranges. The most you've to do is send out your wishes and we handle the rest. The right choice in hotels can make it easier for you to commute and communicate with your peers and colleagues whether that is to exchange experience, research the competition or discuss potential business ventures.
Naidex works with a wide range of products such as walkers, scooters, wheelchairs, beds and access technologies.
Past Editions
2021 Edition
The 2021 edition of Naidex was successful. The event was held at NEC Birmingham in a hybrid format from September 15, 2021 to September 16, 2021. The event consisted of a live event with a rigorous COVID-19 prevention plan in place and a complementing digital platform. Over 8,000 visitors and over 200 exhibitors participated in this rendition. The 2021 edition featured the debut of 2 new event additions, Naidex Junior and Naidex Trade. Over 100 seminars were held at the live exhibition and the digital platform. Due to the great success of the 2021 edition, the organisers have chosen to continue with the next edition. It will be held between 6.07.2022 and 7.07.2022 at NEC Birmingham.
Past editions
Naidex 2021
15.09.2021 - 16.09.2021
Naidex 2020
09.11.2020 - 10.11.2020
Cancelled because of COVID 19
NAIDEX NATIONAL 2019
26.03.2019 - 27.03.2019
NAIDEX NATIONAL 2018
25.04.2018 - 26.04.2018
How to get to Naidex

On Foot
from Birmingham Airport is 22 min walk

By Car
from Grand Central Metro Station Birmingham is 22 min car drive
from Birmingham Airport is 2 min drive

By Public Transport
from Grand Central Metro Station Birmingham take a train to the aiport and from there you have additional 22 min walk
Hotels
Venue