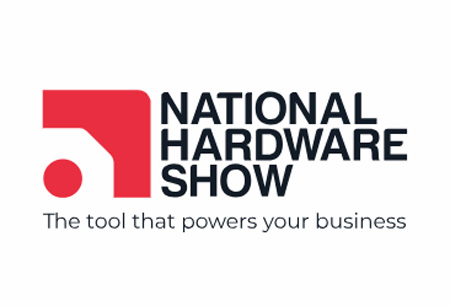 National Hardware Show
Las Vegas, USA
Book Hotel Online for National Hardware Show
Book Now
Event Update
The National Hardware Show will be held between 26.03.2024 and 28.03.2024 at the Las Vegas Convention Center. The venue will not include Covid-19 safety measures because of the country removing its pandemic-related restrictions.
A Brief Overview of the National Hardware Show
The National Hardware Show is the top platform dedicated to hardware, tools and homeware in the USA. You'll get to experience the very best from every point in the American market and get a deep dive into innovative products and emerging trends. The international trade show functions as a high-profile procurement platform that services the American market, and ideally opens the door to foreign companies looking to make their impact.
Now that you've got tickets, it's time to book hotel accommodation for National Hardware Show. GETA ltd is a veteran when it comes to hotel accommodation for trade shows and have sent our clients to every major city in the world. Last Vegas is no different. Stay in a first-rate hotel close to LV Convention Centre without spending and enjoy access to the shuttle bus service that gets you to the exhibition grounds. Groups of all sizes are welcome, and our team makes sure you get the most affordable deal on the market. Compliment your reservation for National Hardware Show with our other services like airport transfers, rent-a-cars or reservations for meeting facilities.
Why Your Visit Is Worth It?
It makes perfect sense to have an exhibition booth at National Hardware Show. The trade show creates the ideal environment to expand your reach to all 50 states in America as well as other far markets. You earn back all expenses on the very first way and generate a high volume in sales. No other trade show reaches its height in the US.
Here are some of the important numbers from the last live edition:
705 Exhibitors;
348 New Exhibitors;
259 International Exhibitors;
65 Inventors;
30,000+ hardware professionals from 38 countries.
Industry Relevance
The National Hardware Show (NHS) spans a history of eight decades and has been a fundamental force in the shaping of the hardware market in the United States of America. The trade show offers exhibitors the opportunity to present their latest releases to the biggest buyers in America, and set trends for the upcoming year. NHS takes place at the LV Exhibition Centre in Las Vegas, Nevada early each year. Exhibitors are able to reconnect with current partners and network with new buyers to set up for the rest of the year.
NHS presents buyers with the full value chain of related products under one roof. In effect, it's the single biggest one-stop sourcing platform in the States. The exhibition floor is divided into nine groups of products, services and equipment: BBQ & Grill, Building, Electric, Global Source, Hardware & Tools, Homeware, Outdoor & Garden, Paint and Plumbing.
The 2023 edition marked the beginning of a new era for NHS as the hardware trade show partnered with other iconic shows: the International Builders' Show (IBS) and the Kitchen & Bath Industry Show (KBIS). This powerful trip of events took the Design & Construction Week at the Las Vegas Convention Center by storm, generating an incredible amount of publicity and sales for all brands involved. This record-breaking edition further cemented NHS' reputation as an unmissable show!
Who Are You Going to Meet?
You'll be excited to hear that NHS continues to expand with a 38% increase in visitors compared to 2019. In fact, there was an incredible number of first timers at the trade show (24%), resulting in more opportunities to convert potential buyers. NHS remains a thoroughly American show with only 16% of visitors travelling from abroad.
Professionally, exhibitors meet with wholesalers, distributors, co-ops, independent retailers, R&D, product development, manufacturers, online & e-commerce stores, builders, contractors as well as remodelers. Professionals that travel from outside the US are coming mainly from Canada, China, Mexico, India, Australia, England and Taiwan. On the domestic front, you can look forward to pitching to representatives from giants such as ACE, Ferguson, Home Hardware, Ring's End, Do it Best Corp, UDG, Mid-States, TrueValue, Lowe's, The Home Depot, Tractor Supply, Costco Wholesale and Grainger.
Additional Value of Attending
There's quite a lot happening at the LV Exhibition Centre. You're spoiled for choice when it comes to education programming. One example is the Inventors Summit hosted by the United Inventors Association. The Summit provides visitors with several educational seminars and Product Pitch Panels that are run like "Shark Tank". Business leaders will step in to offer guidance to inventors, who are working towards introducing market-ready products to consumers.
The 2023 edition saw the introduction of brand new areas that helps guide buyers to the newest in products and inventions on the show floor. These are the HABITAT NEW and HABITAT NEXT areas, which in addition to an on-site showcase come with a digital product database that helps visitors learn more and save the products they like easily.
HABITAT is created to facilitate connections between retailers and the latest trends, products, and merchandising solutions dropping on the market right now. Exhibitors are given an opportunity to showcase their products in the prominently displayed feature area. HABITAT NEW is a discovery zone for hardware and home improvement launches. It showcased the most thrilling new products from both new-to-market brands and experienced industry veterans. HABITAT NEXT is the brainchild of the United Inventors Association and highlighted the next generation of innovations set to rethink everyday living and adapt to changes in our world.
Of course, it's not all work. You have plenty of opportunities to unwind and meet your peers in a much more relaxed fashion. A great way to do this is during the HABITAT Happy Hour scheduled to take place at the end of each show day at the Backyard Beer Garden. Great beer, comfortable seats and excellent music is what you can expect.
You can't have beer without food to go with it. The NHS Celebrity-Chef Cook-Off is a beloved feature that brings in the best chefs to demonstrate why they're great at what they do. In 2023, it was Mitche Graf from BBQ Nation, who in his role as the host, chose the ingredients chefs had to use in order to create a unique dish.
Past editions
National Hardware Show 2023
31.01.2023 - 02.02.2023
60+%
of the exhibitors were newcomers
National Hardware Show 2022
05.04.2022 - 07.04.2022
National Hardware Show 2021
21.10.2021 - 23.10.2021
225
New Featured Products
NATIONAL HARDWARE SHOW 2019
07.05.2019 - 09.05.2019
How to get to National Hardware Show

On Foot
McCarran International Airport – not advisable
Las Vegas Greyhound Bus Station – not advisable

By Car
McCarran International Airport – 9 mins via S University Center Dr and Paradise Rd
Las Vegas Greyhound Bus Station – 10 mins via Joe W Brown Dr

By Public Transport
McCarran International Airport – 40 mins via 109
Las Vegas Greyhound Bus Station – 42 mins via DEUCE