New Forest And Hampshire County Show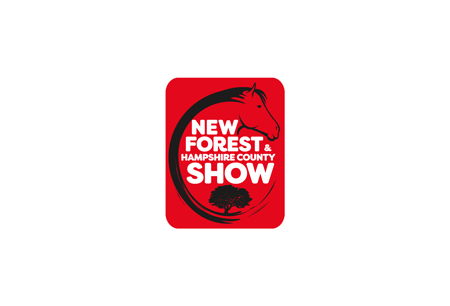 New Forest And Hampshire County Show
UK , New Forest District
Book Online for New Forest And Hampshire County Show
Book Now
A Brief Overview of New Forest and Hampshire County Show
It's not exaggeration to say that the New Forest and Hampshire County Show is at the heart of the South of England. Pronounced as one of the top 10 best country shows in the country, the event is a massive draw for local businesses, farmers and animal competitors who want to grow their client list, gain visibility and earn stellar reputation. There's a little bit for everyone from rural crafts to local produce and flowers.
GETA ltd assists exhibitors with cheap hotel accommodation for the New Forest and Hampshire County Show. You gain access to the best locations around the show grounds for an easy commute in the morning. It's our job to make it easy for you to attend the country show. Tell us how many rooms you need and how much you're willing to pay. GETA ltd taps into our network of venues around Brockenhurst to create a custom list of offers.
Why Your Visit Is Worth It
As a small business operating on a local level, it's essential to reach new buyers and connect with the community in the South of England. This is why the New Forest and Hampshire County Show is such an important agricultural show in the first place. You're guaranteed a stage of impressive proportions:
30 acres of show grounds available;
600 trade stands;
85,000+ visitors made their way in 2019;
Industry Relevance
The New Forest and Hampshire County Show has an enduring legacy as it hit its centennial – the very first edition was held in 1920 and since then the show massively grown in size and program items. The very first editions were dedicated to agriculture and farming, whereas today there's a lot of modern elements like chef demonstration and a kids' area. The annual country show runs for three days in late July at New Park on the outskirts of Brockenhurst over a territory of 30 acres. This gives a lot of space for different highly popular areas – show jumping ring, cattle arena, sheep arena, Heart of the forest outside demonstration area and the Axe men arena.
Who Are You Going to Meet?
The demographics for the New Forest and Hampshire County Show is local. You've visitors from Hampshire, followed by the rest of Southern England. The majority of the visitors – over 70% - are repeat visitors, which means you're able to deepen connections with existing clientele and also pursue new sales leads at the same time. The types of businesses to take over the trade stands are varied from produce sellers and food vendors to artists, blacksmiths, gardeners and more. Some of the brands involved include Chewton Glen, Hildon Ltd, John Woolley Ltd, NFU Mutual and Setley Ridget. The New Forest and Hampshire County Show also promotes agricultural education, which is why a lot of schools are partners with the show and last edition saw over 500 schoolchildren at the show.
How to get to New Forest And Hampshire County Show

On Foot
Brockenhurst Station – via A337, 42 mins
Southampton Airport – Not advisable

By Car
Brockenhurst Station – via A337, 6 mins
Southampton Airport – via M27 and A337, 25 mins

By Public Transport
Brockenhurst Station – via 6 Bluestar, 13 mins
Southampton Airport – via South Western Railway and 6 Bluestar, 56 mins
Hotels
Venue