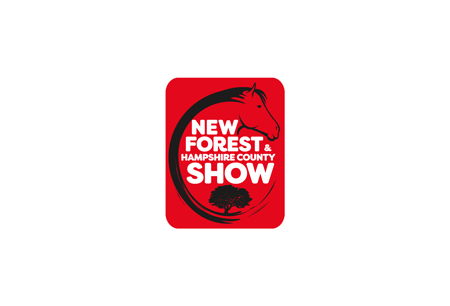 New Forest And Hampshire County Show
New Forest District, UK
Book Hotel Online for New Forest And Hampshire County Show
Book Now
Event Update
The New Forest and Hampshire County Show 2024 will be hosted as a face-to-face trade show between 30.07.2024 and 01.08.2024. The venue, the New Forest Show, will not feature stringent Covid-19 safety measures due to the improving pandemic situation. The situation has resulted in the removal of the domestic restrictions as well as the lifting of the travel limitations.
A Brief Overview of New Forest and Hampshire County Show
It's not an exaggeration to say that the New Forest and Hampshire County Show is at the heart of the South of England. Pronounced as one of the top 10 best country shows in the country, the event is a massive draw for local businesses, farmers and animal competitors, who want to grow their client list, gain visibility and earn a stellar reputation. There's a little for everyone, from rural crafts to local produce and flowers.
Thousands are making their way to the upcoming edition of the New Forest and Hampshire County Show in 2023. This is your cue to start looking for hotel accommodation right now. Let our team at GETA ltd handle planning your business trip. Give us a budget and how many people are with you, and leave the rest to us. We show you the best locations around the show grounds at excellent rates. You make savings and can get to the exhibition grounds in minutes. In addition to your hotel reservation, GETA ltd provides a whole portfolio of services. You can count on us to offer rent-a-cars, arrange airport transfers and hire a team to build your exhibition stand.
Why Your Visit Is Worth It
As a small business operating on a local level, it's essential to reach new buyers and connect with the community in the South of England. This is why the New Forest and Hampshire County Show is such an important agricultural show in the first place. You're guaranteed a stage of impressive proportions:
30 acres of show grounds available;
600 trade stands;
85,000+ visitors made their way in 2019;
Industry Relevance
The New Forest and Hampshire County Show has an enduring legacy as it hit its centennial – the very first edition was held in 1920 and since then the show has massively grown in size and program items. The very first editions were dedicated to agriculture and farming, whereas today there are a lot of modern elements like chef demonstration and a kids' area.
The annual country show runs for 3 days in late July at New Park on the outskirts of Brockenhurst over a territory of 30 acres. This gives a lot of space for different highly popular areas – show jumping ring, cattle arena, sheep arena, Heart of the forest outside demonstration area and the Axe men arena.
Who Are You Going to Meet?
The demographics for the New Forest and Hampshire County Show is local. You've visitors from Hampshire, followed by the rest of Southern England. The majority of the visitors – over 70% – are repeat visitors, which means you're able to deepen connections with existing clientele and also pursue new sales leads at the same time. The types of businesses to take over the trade stands are varied from produce sellers and food vendors to artists, blacksmiths, gardeners and more.
Some brands involved include Chewton Glen, Hildon Ltd, John Woolley Ltd, NFU Mutual and Setley Ridget. The New Forest and Hampshire County Show also promotes agricultural education, which is why a lot of schools are partners with the show, and last edition saw 500 schoolchildren at the show.
Additional Value of Attending
Hospitality comes first at the New Forest and Hampshire County Show and visitors are wined and dined like nowhere else. The country show does everything possible to highlight the best of local food and drinks manufacturers. So let's take a proper look at the must-visit spots during the show!
A delightful addition to the Flower and Gardening Show is The Garden Tearoom. Visitors have a proper chance to relax and enjoy refreshments in a picturesque setting surrounded by rich flower displays. The friendly team at the tearoom is attentive to various dietary requirements, so that no one is excluded and everyone gets to enjoy a tasty treat.
Speaking of treats, the Festival of Food is a haven for food lovers, boasting over 40 stands offering an array of culinary delights from around the world. In 2023, the festival features more stands than ever before. Sample international flavours from diverse cuisines and indulge in a culinary journey that spans continents.
For those seeking locally sourced and produced treats, the Local Produce Market is a must-visit. Featuring members from New Forest Marque, Hampshire Fare, and Hampshire Farmers Markets, this section of the show showcases the region's finest offerings. It's an excellent opportunity to meet the producers, learn about their craft, and savour the flavours of the area. After purchase, you can immediately sit down and dig in at the newly created food court. Local catering units serve refreshing drinks and delectable bites.
If you prefer to enjoy a quieter atmosphere in nature, head to the Forestry Commission Area to have the best picnic of your life. Nestled behind the sheep tents, this serene spot provides a peaceful setting to relax and enjoy your own packed meal or sample culinary delights purchased at the show.
Rich food pairs well with refreshing drinks and alcohol on hot summer days. Thankfully, there's a range of bars onsite, offering a variety of beverages for a quick refreshment stop. Beer enthusiasts are in for a treat with the Beer Tents showcasing a selection of local breweries, including Pig Beer, Vibrant Forest, Flack Manor, and The Foresters Pub, Brockenhurst. Whether you're near the cattle section at the Black Boar pub or exploring the Old Time Farming Section at the new Beer Festival in the Commoners Drift, these beer tents offer a chance to unwind with a refreshing drink in hand.
For members, the Hattingley Valley Sparkling Wine Bar in the Members Enclosure is a must-visit. This family-owned vineyard and winery in Hampshire specialises in top-quality English fizz. Engage with the friendly team, enjoy a glass of bubbly, and learn about the craft of winemaking.
Of course, great food and drink is just the beginning. The show provides visitors of all ages with activities and attractions from an art pavilion and livestock competitions to flower arrangements and bees & honey competitions!
Past editions
New Forest And Hampshire County Show 2023
25.07.2023 - 27.07.2023
New Forest And Hampshire County Show 2022
25.07.2022 - 27.07.2022
How to get to New Forest And Hampshire County Show

On Foot
Brockenhurst Station – via A337, 42 mins
Southampton Airport – Not advisable

By Car
Brockenhurst Station – via A337, 6 mins
Southampton Airport – via M27 and A337, 25 mins

By Public Transport
Brockenhurst Station – via 6 Bluestar, 13 mins
Southampton Airport – via South Western Railway and 6 Bluestar, 56 mins