Nor-Shipping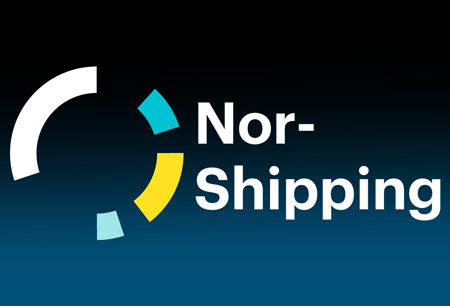 Nor-Shipping
Norway , Lillestrom
Covid-19 Event Update
Nor-Shipping will be delayed until the second half of 2022. The ongoing coronavirus pandemic is the reason for the postponement. A member of NOVA Spektrum's board of directors has stated that the stakeholders have opted for a responsible decision. Currently, the event will take place as a live exhibition from April 4th to April 7th, 2022. The event will take place at the Norges Varemesse, with COVID-19 prevention measures in place. A strict social distancing rule and a 3G entry policy will be among them. Attendees are allowed to enter after showing proof of immunisation, recovery, or negative test results.
A Brief Overview of Nor-Shipping
Nor-Shipping positions itself as a formative international exhibition with strong business clout in the maritime industry. Lillestrøm, Norway is the host city and also a key location for the North centre in Europe. The main objective is to conduct business as well as showcase the advancements in shipbuilding, maritime services and maritime management on a global level. As a unifying force in the market, it's an extremely important event to attend!
GETA ltd provides you with the perfect hotel booking online – light on your budget, close to the exhibition centre and well-connected to the local transportation system. Each business trip has its own unique feel and it's our job to deliver hotel accommodation for Nor-Shipping in Lillestrøm that completely meets your needs. Our team operates with a large database of hotels in the city at every price point so we're able to accommodate big companies alongside small and middle-sized ones.
Why Your Visit Is Worth It
What's really impressive about Nor-Shipping is that the exhibition does a truly comprehensive roundup of what's happening at all levels in the industry. What's more, organizers really push to expand the borders of the event to include the entire world. The result is some impressive data:
900+ international exhibitors from 48 countries showcased at the event;
15,000+ international visitors made the trip;
21,000+ square metres of exhibition space used;
150 expert speakers;
220 supporting events.
Industry Relevance
Nor-Shipping has an incredible story to tell as the exhibition first started out as a small, local event meant to create a community among local seafarers and shine light on what they did on board their local ships. This was back at the start of the 1960s. Then Norwegian shipowner and magazine publisher Per Selvig rebranded and expanded the exhibition to be the international force that it is today! Editions take place every two years at Norges Varemesse in Lillestrøm. For convenience, the space is divided in six thematic halls – blue economy and tomorrow's business solutions today, IT & navigation, Safety & rescue, Shipbuilding & repair, Maritime services & logistics, and Propulsion & machinery. In between these halls, you see a detailed snapshot of the entire sector in one place.
Who Are You Going to Meet?
It's not an exaggeration to say that Nor-Shipping reflects trends in the entire world as the list of exhibitor countries covers all major regions – Europe, Asia, America, Africa and Middle East. In 2019, the countries with national pavilions include the USA and Canada, the UK, China, Italy, Finland, Denmark, the Netherlands, Germany, Japan, South Korea, Norway, Singapore, Turkey and Spain. As far as a breakdown of professions, you can expect ship owners and managers, shipyards, maritime organisations and port authorities. It's also important to note that a portion of the exhibition will be open to members of the general public.
Past editions
Nor-Shipping 2019
04.06.2019 - 07.06.2019
22,500
SQ M of Exhibition Area
How to get to Nor-Shipping

On Foot
Oslo Airport – not advisable
Oslo Central Station – not advisable

By Car
Oslo Airport – 30 mins via E6
Oslo Central Station – 20 mins via E6 and Rv159

By Public Transport
Oslo Airport – 25 mins via train F2
Oslo Central Station – 20 mins via transport R13
Hotels
Venue