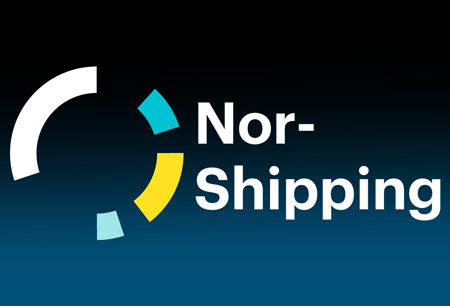 Nor-Shipping
Oslo, Norway
Book Hotel Online for Nor-Shipping
Book Now
Event Update
Nor-Shipping will take place as a live exhibition from June 2nd to June 6th, 2025. Currently, the venue and the country do not have safety measures and travel restrictions, respectively. Please stay tuned for updates in case of changes!
A Brief Overview of Nor-Shipping
Nor-Shipping positions itself as a formative international exhibition with strong business clout in the maritime industry. Lillestrøm, Norway is the host city and also a key location for the North centre in Europe. The main objective is to conduct business as well as showcase the advancements in shipbuilding, maritime services and maritime management on a global level. As a unifying force in the market, it's an extremely important event to attend!
Book a hotel during Nor-Shipping ahead of time and make killer savings on your accommodation. The upcoming edition in 2023 has already created significant buzz and thousands are reported to attend. Be first to land the perfect deals on hotels in Lillestrøm. GETA ltd has a large database of hotels in the city and works at every price point. Do you need economy rooms? We'll settle you close to NOVA Spektrum. No need for any lengthy commutes. Plus, we can handle groups of any size. Complete your hotel reservation for Nor-Shipping with one of our many bonus services.
Why Your Visit Is Worth It
Nor-Shipping is nothing if big. Its scale and overview of the entire industry is unrivalled and gives you a clear advantage as an exhibitor. You're able to position yourself in the best way and enjoy visibility. The quality of contacts couldn't be any higher. As a result, the value of all sales leads and direct orders earns back all the costs associated with exhibiting. Here are the numbers for the first edition after the pandemic:
590+ international exhibitors from 34 countries showcased at the event

30,000+ international trade visitors

21,000+ square metres of exhibition space used

150 expert speakers;

83 countries represented

150 separate associate and partner events

8000 guests at these social events
Industry Relevance
Nor-Shipping has an incredible story to tell as the exhibition first started out as a small, local event meant to create a community among local seafarers and shine light on what they did on board their local ships. This was back at the start of the 1960s. Then Norwegian shipowner and magazine publisher Per Selvig rebranded and expanded the exhibition to be the international force that it is today! Editions take place every two years at NOVA Spektrum in Lillestrøm.
For convenience, the space is divided in six thematic halls – IT & navigation, blue economy and tomorrow's business solutions today, Safety & rescue, Shipbuilding & repair, Maritime services & logistics, and Propulsion & machinery. In between these halls, you see a detailed snapshot of the entire sector in one place. As a whole, Nor-Shipping is considered one of the best places to turn potential into action. Whatever your specific professional goal might be, Nor-Shipping is where you can meet with the partners to help you achieve them.
Who Are You Going to Meet?
It's not an exaggeration to say that Nor-Shipping reflects trends in the entire world as the list of exhibitor countries covers all major regions – Europe, Asia, America, Africa and Middle East. In previous years, the countries with national pavilions were the USA and Canada, the UK, China, the Netherlands, Italy, Finland, Denmark, Germany, Japan, South Korea, Norway, Singapore, Turkey and Spain. Obviously this opens you to major markets all over the world and the level of internationality cannot be met anywhere else in the world.
As far as a breakdown of professions, you can expect shipowners, managers, shipyards, maritime organisations and port authorities. It's also important to note that a portion of the exhibition will be open to members of the general public. The support programme attracts a lot of politicians and other high-powered officials. Just the Ocean Leadership Conference sees attendance from over 800 C-Level executives. That's great fire power for any company that wants to expand their brand to new markets.
Additional Value of Attending
The Ocean Leadership Conference is perhaps the most popular item on the support programme for Nor-Shipping. As we mentioned, the audience is made up from maritime leaders of the highest order and the concentration of decision makers is unparalleled to any other event in the world. The Conference has world leaders, top experts and recognised industry players deliver information-packed talks about current state of affairs. In 2022, the OLC circled around the challenges facing the shopping industry as a result of geopolitical uncertainties. Anders Fogh Rasmussen, the former Secretary General of NATO and Prime Minister of Denmark, was the headline speaker at the time.
For a more dynamic experience, you can definitely attend one of the Blue Talks. Top experts and industry players are grouped together in order to debate key industry developments. Although this portion of the programme deals with the technological and financial trends that are transforming the maritime and ocean industries, the Blue Talks are also linked with the themes of the conference.
As many other trade shows, Nor-Shipping lays the groundwork for the next generation of workers and specialists to emerge on the scene. The Young@Nor-Shipping initiative emerged in 2022 as a three-day activity programme meant to help professionals under the age of 40 to network with potential employers, learn from industry veterans and research the labour market in great detail. It's the perfect place to recruit new talent!
The Outlook for 2023
Nor-Shipping 2022 made a gigantic splash as it returned after three years on the backburner due to the pandemic. The edition was such a massive hit that 90% of both exhibitors and visitors have stated they'd gladly return. Early reports have already confirmed that over 50 exhibitors and more than 10 national pavilions have already been booked in advance. This is an early indicator that the trade show will perform better than ever and organisers expect for numbers to increase and more people from further away would be able to travel.
Organisers have shared their plan to return to the show's original slot in June on odd years, so Nor-Shipping is ready to come back during the Norwegian summer in 2023. Afterwards, the trade show will resume its biennial schedule.
Past editions
Nor-Shipping 2023
06.06.2023 - 09.06.2023
Nor-Shipping 2022
04.04.2022 - 07.04.2022
8000
Social event partcipants
90%
of the visitors reconfirmed their 2023 participation
95%
of exhibitors are 'certain' to exhibit at the 2023 edition
80%
of the attendees were management level executives
Nor-Shipping 2019
04.06.2019 - 07.06.2019
22,500
SQ M of Exhibition Area
How to get to Nor-Shipping

On Foot
Oslo Airport – not advisable
Oslo Central Station – not advisable

By Car
Oslo Airport – 30 mins via E6
Oslo Central Station – 20 mins via E6 and Rv159

By Public Transport
Oslo Airport – 25 mins via train F2
Oslo Central Station – 20 mins via transport R13