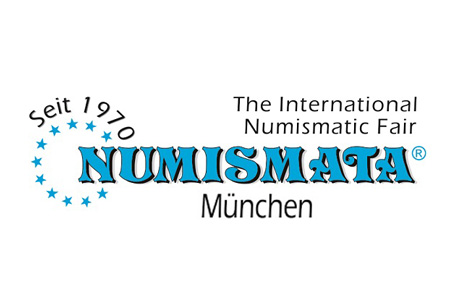 Numismata
Munich, Germany
Book Hotel Online for Numismata
Book Now
Event Update
The 2024 edition of Nuimismata will occur as a face-to-face event in the Munich Order Center or MOC between 02.03.2024-03.03.2024. Due to the removal of the related domestic restrictions in April 2022, the venue will not feature rigorous Covid-19 safety measures. The country has opted to lift the related national coronavirus policies as well as the travel limitations due to the improving pandemic situation. Because of such changes, attendees will not be required to present 3G entry documents upon arrival.
A Brief Overview of Numismata
Numismata brings the collector world of coins, medals, and paper money under one roof. It's the definitive meeting place for experts and collectors. Exhibitors have a chance to network with the biggest coin dealers and Numismata certainly carries a lot of respect in the field. Don't miss out on the important conversations taking place here.
Have you secured your tickets for Numismata? It's time to make hotel reservations and no one knows all the best deals like GETA ltd. We're veterans in the business travel sector and have sent thousands of exhibitors all over the world. Tell us your budget and we'll find you the perfect hotel rates in Munich. Whether you want to save money or enjoy a high-end suite, our team makes sure you have the best time. You stay near the MOC Munich and have good connections to bus lines, trams and underground lines. GETA ltd works with large groups. We're here to help you rent a car or build your exhibition booth!
Why Your Visit Is Worth It?
The collectors' community is tightly-knit and small. It's why Numismata makes a perfect place to set up shop and connect with other professionals and enthusiasts. The trade fair is an integral way to stay in touch with peers and create new connections. Here are key numbers from the last live edition before the pandemic hit:
150 international dealers in attendance

30,000 square metres of exhibition space available
Industry Relevance
Numismata is a leading international trade fair for different types of collectors with coins and other forms of currency sitting at the top. The event takes place every year in different cities in Germany and Austria. In Germany alone, there are three events – Munich, Berlin and Frankfurt. All three events are held at different times of year. The trade fair is open to the general public and is a perfect gateway into connecting. The MOC Center in Munich hosts the event and provides excellent connections to public transportation.
Numismata is recognised at the largest coin trade fair anywhere in the world and has been running solidly for over half a century. The very first edition took place in 1970, but Numismata has an even deeper history since the team has operated specialist coin retail since 1968. When it comes to the products that find their way to Numismata, the bread and butter are coins from ancient to modern times, banknotes, historic currencies and security papers. But the product range is extensive and goes on to cover precious metals, medals, artefacts, specialist literature and accessories. Part of what makes Numismata appealing to visitors is the opportunity to have personal pieces evaluated by professionals.
The pandemic has led to a big change in leadership. The new person in charge is Angela Modes, who steps into power as a managing director for the upcoming Numismata 2023. She goes on to explain, "This is a challenge that I am very much looking forward to. After all, Numismata is the classic among coin shows. But a classic can only remain successful if you constantly adapt it to new challenges. I plan to implement some of my ideas to make Numismata even better."
Who Are You Going to Meet?
Numismata is the chosen destination for coin and banknote distributors, bullion distributors, numismatic shops, auction houses, producers of coin packaging, mints and publishing houses. The trade fair earns its status as an international event thanks to the fact that companies arrive from as far away as the United States and the United Arab Emirates. Of course, we have to mention that the EU is quite well represented. In fact, outside of German, the fair offers a translation service in both English and Russian.
Although the majority of visitors are professionals, Numismata is an important meeting point for beginners, who are just starting their collections and want to learn from the very best.
Past editions
Numismata 2023
04.03.2023 - 05.03.2023
How to get to Numismata

On Foot
Munich International Airport – not advisable
Munich Hbf – not advisable

By Car
Munich International Airport – 18 mins via A9
Munich Hbf – 23 mins via A9

By Public Transport
Munich International Airport – 45 mins via LH-Bus and U6
Munich Hbf – 25 mins via U4 and U6