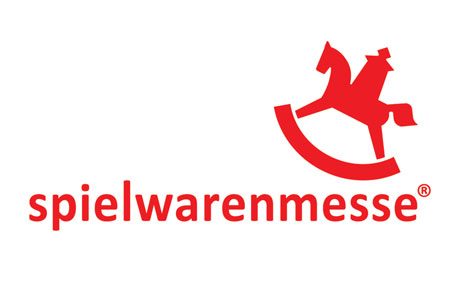 Nuremberg Toy Fair / Spielwarenmesse
Nurnberg, Germany
Book Hotel Online for Nuremberg Toy Fair / Spielwarenmesse
Book Now
Event Update
Nuremberg Toy Fair 2024 will take place as a live event. The hosting dates for the Spielwarenmesse 2024 are 30.01.2024 to 03.02.2024. The edition will be held at Messe Nuremberg. The 2024 live trade fair will not feature strict Covid-19 prevention measures. This is due to the improving pandemic situation, which resulted in the removal of Germany's domestic and travel restrictions.
A Brief Overview of Messe Nuremberg
Messe Nurnberg or Nuremberg is among Germany's high-ranking exhibition centres. It is a popular event venue located in the Langwasser district. Inaugurated in 1974, and modernised in 2005 and 2014, the venue features 16 halls. The total event space of the complex is 180 000 m2, including a 50 000 m2 outdoor area. The complex's congress centre can accommodate 12 800 people. This enables the venue to host large conferences and forums while providing comfort. Messe Nuremberg hosts around 120 national and international events every year. As a result, it receives around 35 000 exhibitors and approximately 1.5 million visitors. Among the main events that take place at the exhibition centre is the Nuremberg Toy Fair.
Industry Relevance
Spielwarenmesse or Nuremberg Toy Fair is the leading event for the toy industry. It serves as the focal point for showcasing leading trends and innovations. It is also the meeting location for specialists wishing to expand their knowledge. The Nuremberg Toy Fair also acts as the industry's primary procurement platform. Many professionals also attend to raise brand awareness or to make new investments. The Spielwarenmesse is held at Messe Nuremberg every year in January or February. A peculiar feature of the fair is that at the end of the expo, many exhibitors donate toys. This is done to support local social institutions.
Why Your Visit Is Worth It?
Over 60 000 visitors attend the annual Nuremberg Toy Fair. For example, the 2020 edition of the fair received a total of 63500 visitors and 2,843 exhibitors. The fair receives trade delegates from 136 countries. Attending nations include Germany, Italy, Spain, the USA, and Belgium. They furthermore feature France, Russia, the UK, and the Netherlands. China, Poland, Austria and the Czech Republic are also among the attending countries. As are South Korea, Argentina, Brazil, Thailand, and Sweden. The fair attracts representatives from various industries and sectors. These include:
Toy manufacturing
Cosmetics
Advertising
Education
Textiles
Fashion
Publishing
Gaming
Sports goods
Stationery
Retail trade
Book trading
Arts, Entertainment, and Recreation
Confectionery/Foods and Beverages
Who Are You Going to Meet?
The Nuremberg Toy Fair is the central meeting platform for many industry professionals. Among them are specialists such as:
Stationery, museum, online, gift, model construction, game, and toy stores
Drug, craft, department, furniture, DIY, and lifestyle stores
Supermarkets
Discounters
Amusement parks
Mail-order companies
Licensors
Promotional item sellers
Game designers, critics, and illustrators
Licensing, event, and advertising agencies
Start-ups, small, mid-size, and large businesses

Game rental, Halloween, role play, and costume rental shops.
Sporting and baby goods retailers
Fun, leisure, and theme park executives
Food, decoration, and electronics retailers
Theatrical and nursery/school outfitters
Specialist media, trade publishers, and booksellers
Stationery and promotional item traders
Games forums
Decision-makers from the education sector
Social and public institutions
Merchandise management system experts
Spielwarenmesse attracts both local and global companies. This includes enterprises such as Purzmurzel and Bruder Spielwaren, as well as Mattel. Hasbro, Accutime Watch Co and Ricochet also attend the fair.
Event Changes for Nuremberg Toy Fair 2022
Spielwarenmesse's 2022 edition took place as a hybrid event. It consisted of the traditional exhibition and a digital platform (Spielwarenmesse Digital). The in-person exhibition took place in Messe Nuremberg. The online portal featured several services. This included exhibitors being able to create digital company profiles. They were additionally able to host video conferences. Also, Spielwarenmesse Digital granted access to the support programme. This included leading events such as the License Talks, Toy Business Forum and others. A networking service permitted users to arrange in-person or virtual meetings. For the task, they could use video or audio calls, as well as private and group chats.
Spielwarenmesse's central theme was the "Toys Go Green" megatrend. Attendees could observe the theme via a special zone with the same name in Hall 3A. The special area contained four themed islands, each presenting a product category. The presented categories were:
Made by Nature
Inspired by Nature
Discover Sustainability
Recycle & Create
"Made by Nature" presented the latest toys created from natural materials. Such included wool, natural rubber, maize, wood, cork, or bamboo. Renewable raw materials were the focus group of "Inspired by Nature". At the "Discover Sustainability" participants could explore education toys that focus on sustainability. This included topics such as the natural environment and climate. "Recycle & Create" was the theme island for toys created via upcycling and recycling. The "Toys Go Green" special zone also included lectures on sustainability. The megatrend was one of the central discussion topics at the Toy Business Forum.
The Game Inventors' Fair and the Nuremberg Toy Fair coincided. The name of Game Inventors Fair was "Internationale Spieleerfindermesse — Game Inventors Convention". It was the presentation stage for the most recent game prototype launches. The Game Inventors Convention occurred at Brussels Hall. It featured a comprehensive exhibition and networking party. The event permitted developers to exhibit before editors, critics, journalists, and bloggers. Game publishers could also attend as visitors seeking potential new investments.
Spielwarenmesse once again included the Toys Meet Books sub-event. It also put in place a few sub-event changes. The exhibition, for instance, was modified. This included the consolidation of the Model Railway and Construction segments. RC vehicles, multimedia, drones, and robots was part of a new electronic toy segment. The product group "Festive Articles, Carnival, and Fireworks" had more available space. The international ToyAward featured a new division known as Sustainability. It lauded innovative high-sustainability wares such as toys.
Service providers could look forward to a novel exhibition area in Hall 3. It enabled several types of professionals to showcase their latest products. Professionals who could exhibit at the location included:
Merchandise management system experts
POS experts
Shopping and logistics experts
Marketing service specialists
Production technology and consultancy experts
Display, software, and packaging expert
Resources and manufacturing material handling specialists
Test and inspection institutes
Attendees who could visit the zone included:
Specialist buyers
Trading companies
Independent distributors and retailers
Retail and industry employees who handle purchasing services
Industrial companies
Purchasing cooperatives
Trade Associations
The specialised zone also included updated showcases of the latest product innovations.
What is Included in the Event Programme?
Spielwarenmesse allows industry experts to network, close important deals, and gain recognition. It also enables them to expand their knowledge and overview several industries. Spielwarenmesse can help experts in completing such goals through its comprehensive support programme.
The trade show's event schedule includes various sub-events. One of the main events in the schedule is the comprehensive exhibition. This is due to the exposition enabling professionals to complete 3 vital goals. Among them s networking with other professionals. Furthermore, via the exhibition, professionals can gain recognition by presenting their latest innovations. The exposition also allows experts to conduct business by closing important deals. The exposition features 12 product groups to make finding suitable suppliers easier. The product groups are:
Sports, leisure, outdoor
Lifestyle Products
Model railways and construction
School Articles, stationery, creative design
Electronic toys
Technical, educational, action toys
Festive articles, carnival, fireworks
Baby/Infant Articles
Multi-Product Group
Dolls and soft toys
Games, books, learning and experimenting
Wooden and made from natural materials toys
Each segment features a range of subdivisions. The subdivisions for each product group are as follows:
Leisure
Outdoor summer
Outdoor winter
Home & Decoration
Fashion & Accessories
Textiles
Gift Articles
Model Railways and Model Construction
Hobbies
Model Railways
Model construction
Accessories
School Articles, Stationery, Creative Design
Stationery
Creative Design
School Articles
Robot toys
RC toys
Other electronic toys
Electronic learning
Virtual play
Technical Toys, Educational Toys, Action Toys
Action Toys
Technical Toys
Educational Toys
Festive Articles, Carnival, Fireworks
Fireworks
Festive Articles
Carnival
Baby Toys
Baby Textile
Care & Food
Travel Systems
Home and safety products
Included manufacturers whose product portfolio spans two or more categories.
Soft Toys
Dolls
Games, Books, Learning and Experimenting
Books
Non-book
Games
Learning and Experimenting
Wooden Toys, Toys made from natural materials
Wooden Toys and Articles
Toys made from natural materials
Craftworks
The Nuremberg Toy Fair also contains other sub-events of great importance. Among them are the various thematic areas found throughout the showgrounds. Such zones allow exhibiting companies to showcase select innovations to select visitor groups. They can also help companies in gaining recognition. Example thematic areas include Tech2Play, ShowTime, Insights-X, Small Batch Series Manufacturers, and StartupArea. Each thematic area focuses on a specific product group or type of exhibitor. Tech2Play, for instance, is the central location for "Electronic Toys" exhibitors.
ShowTime is the main showcasing zone for exhibitors from the Festive product group. It is a 200-square-meter special area that features a series of sub-events. Among them is a catwalk show that promotes new costume models. Insights-X is the location for stationery and office supplies exhibitors. It is where such experts can showcase their products and access marketing opportunities. The Small Batch Series Manufacturers is for small-batch model railway and construction manufacturers. It features a specialised track where such professionals can showcase new models. The StartupArea is the dedicated zone for new businesses. The thematic areas allow professionals regardless of their product group to gain recognition. This is because the zones allow them to present their latest wares to a select group of visitors. This group includes key decision-makers as well as investors.
Another recognition-providing sub-event is the ToyAward. The ToyAward is an international prize that acknowledges industry-growth-promoting innovations. The ToyAward competition draws many visitors, including accredited media representatives. This allows winners and participants to increase brand awareness. Winners, in particular, can also take advantage of year-round digital media advertising. Such advertising is part of the honours first-place competitors earn. The ToyAward features five permanent categories as well as a rather recent addition. The five permanent categories are Startup, Teenagers & Adults, SchoolKids, PreSchool, Baby & Infant. Startup lauds the innovations created by aspiring professionals and start-up companies. Teenagers & Adults is for innovations that target children who are 10 years old or older. SchoolKids rewards innovations that focus on children between the ages of 6 and 10. PreSchool is for innovation whose focus group consists of 3 to 6-year-old children. Baby & Infant is for innovative wares that target babies and children up to 3 years old. Six criteria form the rating of each nomination for the ToyAward. The criteria are:
Prospects of shop success
Comprehensibility of the product concept
Safety
Play fun
Originality
Workmanship & quality
As mentioned, the ToyAward also includes a rather recent addition to its categories. This is the Sustainability category, a division that rewards high-sustainability innovations. The category reflects the megatrend of "Toys Go Green". Each nominated toy within this category will receive a rating after careful examination. The judges will determine the rating based on five criteria. These are:
Circular packaging
Playing and learning content
Renewable resources
Circular product
Renewable energies
The Circular product and Packaging criteria examine the product's official website. Circular packaging measures the level of renewability and recyclability the packaging has. The nominated meet the criteria when the website informs about two of the following:
Material and product recyclability;
Later use of the packaging as per its material type. All such statements must adhere to the state requirements the marketed region has. Such informational notices must also a recycling scheme licence;
Use of recycled raw materials;
Circular product measures the life cycle quality of the nominated innovation. Nominations meet the standard when the official website contains verifiable statements about:
Take-back scheme services;
Guarantee statements or take-back obligations to ensure repairability or lifespan
Use of recycled raw materials;
Recyclability;
Learning and playing content measures communication and educational quality. The nominated fulfil the criterion when at least two of the following are present:
The product explains climate change in understandable terms;
The product explains biodiversity in understandable terms;
The product explains circular economy in understandable terms;
The product explains renewable energies in understandable terms;
Renewable resources focus on the renewable resources' aspect. The nominated wares meet this standard when at least two conditions are present:
At least 30% of the material components use renewable resources for their creation.
The biogenic resource content certification process adheres to EN/DIN/TUV standards.
Harmful effects such as deforestation are prevented via the biomass' origin.
Biomass origin is transparent and the supply chain certification follows PEFC/FSC standards.
The official website understandably states the use of renewable resources. Likewise, the production location and standard statements are transparent.
Renewable energies estimate the ware's usage of renewable energy. The nominated innovations meet the criterion, at least two conditions are fulfilled:
At least 50% of the total consumption is compensated by the use of renewable energy sources.
The usage and origin of renewable energy sources adhere to the ISO 50001 standard.
There are transparent statements about the use of such sources.
The energy efficiency is at its highest or the energy consumption is at its possible lowest.
Professionals can also attend Spielwarenmesse to expand their specialist knowledge. They can complete this goal by attending several sub-events. These include ToyCity, ToyAcademy, Toys Meet Books, Toy Business Forum, and TrendGallery. The ToyCity is a unique sub-event. It is a specialised tour that showcases Nuremberg's history of manufacturing toys. It allows professionals to gain inspiration for new product developments. They can gain such inspiration by visiting doll doctors, stores, and museums. One of the tour locations included in the programme is the German Games Archive. The Archive features over 30,000 games, 7000 books, and game designer legacy wares. The tour also includes the German National Museum. It is the location of an exhibition that contains more than 20,000 historical toys. Among the highlights of the collection are four large 17th-century dollhouses. Another highlight is the various one-of-a-kind historical paper theatres. There are also a variety of optical toys available. There are toys from several historical eras. This includes the Reformation period and the early 20th century.
The vital future trends for the toy manufacturing industry are presented in TrendGallery. They are showcased by leading trend scouts who present their latest research findings. This allows professionals to study in detail various trends and potential markets. It also allows them to gain new product development perspectives. Likewise, The Toy Business Forum can help professionals learn about the latest trends. It can also help them in leading about the latest issues and market developments. The Forum can also aid experts to learn valuable sales and marketing strategies. The Forum consists of a series of lectures. Each lecture features a leading expert presenting their latest findings and experiences. This allows professionals to expand their knowledge and network with other specialists.
ToyAcademy can help experts in learning about digitalisation, sustainability, markets and retail trade. This is due to the sub-event containing presentations held by international experts. Such presentations allow professionals to gain insights into different topics. Among the example subjects are means to incorporate sustainability. Toys Meet Books is a showcase area with several theme worlds. It is the location for booksellers looking to expand their product ranges with toys. For the task, they can explore showcased products relevant to the publishing industry. Such include various showcased book and toy combinations. The Toys Meets Books also contains the sub-event known as The Toys Meets Books Talks. These are interviews during which leading experts provide information on several topics. Such include the toy sector's internal workings and how to create emotive theme table presentations. They also include details about complementary product lines.
The Nuremberg Toy Fair can provide valuable information to professionals from several industries. This includes experts such as:
Licensing/event/advertising agencies
Stationery/museum/online/gift/model construction/game/toy stores
Decision-makers from the education sector
Food/decoration/electronics retailers
Fun/leisure/theme park executives
Specialist media, trade publishers, and booksellers
Stationery and promotional item traders
Games forums
Game bloggers and editors
Software/packaging/display experts
Merchandise management systems and POS experts
Industrial companies
Specialist buyers
Trading companies
Independent distributors and retailers
Sporting and baby goods retailers
Social and public institutions

Drug/craft/department/furniture/DIY/lifestyle stores
Promotional item sellers
Licensors
Mail-order companies
Start-ups, small, mid-size, and large businesses
Supermarkets
Game rental/Halloween/role play/costume rental shops
Discounters
Amusement parks
Theatrical and nursery/school outfitters
Game designers, critics, and illustrators
Product managers
Production technology/consulting/marketing services specialists
Inspection and testing institutes
Purchasing cooperatives
Trade associations
Retail and purchasing service employees
Your Hotel Accommodation in Nuremberg
GETA ltd takes charge of your business travel accommodation, so you can save time. All we need to find you the best hotel deals is a price range, hotel type and preferences. We work with all manner of hotels in Nuremberg. This includes luxury brands and affordable bed-and-breakfasts. We can book you a hotel for Spielwarenmesse that delivers affordable comfort regardless of group size!
Event Times and City Logistics
The Nuremberg Toy Fair takes place every year for five days, with the visiting hours being between 9 am and 6 pm. Spielwarenmesse eG hosts the event at Messe Nuremberg with the aid of NürnbergMesse GmbH. Most often, the event takes place in January or February.
One of Nuremberg's leading event venues is Messe Nuremberg. It is an exhibition site with extensive public transportation links. This is due to the venue having several metro, bus and train stations within walking distance. This can help you in saving time when travelling from the city's different districts. For instance, by exploiting the U1 metro line, you can reach the venue from the central station in 8 minutes. Likewise, you can access the exhibition centre from the airport in 20 minutes via the U1 and U2 metro lines.
Nuremberg (Nuernberg) is one of Germany's popular exhibition cities. It is a large city with an extensive and well-working public transportation network. The network consists of a variety of bus, train, metro, and car links. This enables travelling to many destinations in the area, such as Erlangen. Travelling via the various buses, trains, or metro saves time. For instance, by using the ICE509 bus line, you can access Erlangen in 19 minutes. Likewise, the RE16 bus line allows you to reach Schwabach in 11 minutes. The public transport system also allows you to save time when travelling around Nuremberg. For instance, the U2 metro and bus 7 lines allow you to access the Sudstadt district from the airport in 25 minutes. Likewise, you can access the city centre from the terminal in 10 minutes via the bus 30 line.
Nuremberg provides a wide range of dining and accommodation options. Accommodation options include over 300 hotels and hostels in districts such as the Altstadt. Lodging alternatives also include guest houses and apartments in locations such as the Sudstadt. You can also opt to stay in nearby cities such as Erlangen. Dining options within Nuremberg include cafés, clubs, bars, and restaurants. They also include Messe Nuremberg due to its catering services.
Past editions
Nuremberg Toy Fair / Spielwarenmesse 2023
01.02.2023 - 05.02.2023
95%
of exhibitors consider the event to be a must-attend
92%
of exhibitors are pleased with their participation outcomes
83%
of exhibitors have confirmed their next attendance
Nuremberg Toy Fair / Spielwarenmesse 2021
27.01.2021 - 31.01.2021
Cancelled because of COVID-19
Nuremberg Toy Fair / Spielwarenmesse 2020
29.01.2020 - 02.02.2020
Nuremberg Toy Fair / Spielwarenmesse 2019
30.01.2019 - 03.02.2019
NUREMBERG TOY FAIR / SPIELWARENMESSE 2018
31.01.2018 - 04.02.2018
How to get to Nuremberg Toy Fair / Spielwarenmesse

On Foot
Nuremberg Airport – not advisable
Nuremberg Central Station – 1 hr via Allersberger Strasse

By Car
Nuremberg Airport – 30 mins via B4R
Nuremberg Central Station – 10 mins via Münchener Strasse

By Public Transport
Nuremberg Airport – 30 mins via U-Bahns U2 and U1
Nuremberg Central Station – 10 mins via U-Bahn U1