Nuremberg Toy Fair / Spielwarenmesse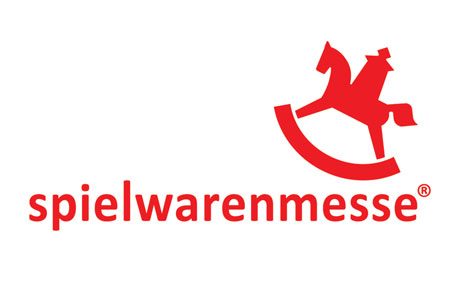 Nuremberg Toy Fair / Spielwarenmesse
Germany, Nürnberg
A Brief Overview of Nuremberg Toy Fair
At the Nuremberg Toy Fair, visitors discover every imaginable toy in the entire world along with the most advanced trends and designs. The international trade fair, also known in German as the Spielwarenmesse, is the market leader when it comes to exhibiting the entire value chain of children's toys from games to books and more. Not only do you stay well-informed about your niche as a whole, but you have the best opportunity to kick off the years with impressive sales.
GETA ltd knows all the best deals to make your hotel reservation for Nuremberg Toy Fair and save on your business travel budget. We deliver the best value on accommodation no matter how large your group is or where you're positioned on the price spectrum. We always seek out to place you in hotels close to Messe Nuremberg, so you can either walk to the fair or take convenient public transport there.
Why Your Visit Is Worth It
In every single aspect from sales to networking and industry news, the Nuremberg Toy Fair has no rival anywhere in the world. The fair's size and scope is truly breathtaking and is the only event you should really invest into attending. Here's why:
2800+ international exhibitors from 60+ countries showcased at the event;
70,000+ international trade visitors from 120+ countries made the trip;
170,000+ square metres of exhibition space used;
1,000,000 products displayed;
120,000 new products debuted.
Industry Relevance
Spielwarenmesse has deep roots in the toy industry as the first fair welcomed visitors back in 1949, when it was a fair mainly servicing the German market. Seven decades later, this annual event marks the start of the year for the industry across the world, which is quite the achievement. Messe Nuremberg welcomes some of the biggest toy companies in the world, which are arranged in twelve themed halls – model construction & hobbies, model railways & accessories, technical toys & education toys, dolls & soft toys, games & books, festive and trends articles, wooden toys & craftworks, arts & crafts, sports & leisure, school articles & stationery, baby & infant articles, and the multi-product group. Closing the event is the Global Toy Conference, which is traditionally reserved for the last day of the fair!
Who Are You Going to Meet?
Nuremberg Toy Fair is as we have stressed above the most important toy fair in the world so it's only natural that there are going to be predominantly international trade visitors. The top countries are Germany, Italy, Spain, the USA, Belgium, France, Russia, the UK, the Netherlands, China, Poland, Austria and the Czech Republic. As far as the professional backgrounds you can expect, there's a wide variety of trade visitors that fully represent all vertical hierarchies in the toy sector. We're talking about department stores, toy sellers, booksellers, craft stores, supermarkets, gift shops, DIY shops, playground outfitters, furniture shops and drugstores among many others.
Turn All Business Travel Into a Holiday
with a Team That Understands
What You Need