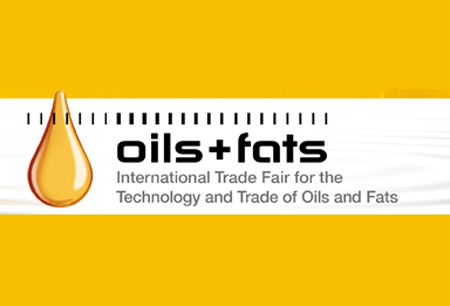 oils + fats
Munich, Germany
A Brief Overview of oils + fats
oils + fats offers those involved in the industry of manufacturing, packaging and the eventual distribution of plant and animal oils and fats to join together and share the experience as well as best practices. The international trade fair takes place in Munich, Germany, and lasts for three days. It is currently the leading event for the oils and fats industry on the territory of Europe and a smart investment in your brand growth and promotion.
Make a hotel booking that fits within your budget through GETA ltd. Gives us your preferences, and we will find you a room that saves you money and connects you to public transport to reduce the time spent commuting. It's our first priority to identify hotels close to Messe Munich that sit in your price bracket. Thankfully, we have a large network of hotels in Munich at our disposal, so this takes about a single day! That's how you plan a business trip.
Why Your Visit Is Worth It?
The oils and fats industry is a highly specialized sector within the global food industry and it has its own unique needs. This is where oils + fats comes in. The trade fair manages to introduce you to the entirety of the sector on an international level. Take a look:
49 international exhibitors from 16 countries showcased at the event;
2,000+ international trade visitors from 110 countries made the trip;
3,000 square metres of exhibition space used.
Industry Relevance
Open to only industry professionals, oils + fats is in the unique position of being the only trade event of its kind on the territory of Europe. What makes it even more invaluable to exhibitors and buyers alike is the comprehensive overview of the entire production chain. The exhibition space follows the production of vegetable and animal oils and fats from components and tools to machine models. The product portfolio includes laboratory technology, lubricants, filling machines, filters, analysis, auxiliaries, transport containers, quality control, raw materials, process control, sensor technology, oil trading, sealing and so much more to explore. Shedding more light on the industry is the support program that features the Food Safety Forum and Practical Short Course.
Who Are You Going to Meet?
Having listed all the fair's strengths above, it's easy to see why oils + fats remain the priority event for producers, refiners, and distributors. Apart from being the perfect procurement platform, this four-yearly event is also an excellent environment to network with opinion leaders and experts in no small part thanks to the support program that boasts expert discussions with a very practical bend. Paired up with DRINKTEC, oils + fats manages to draw in visitors that are involved in the liquid food sector that's gaining even more traction in recent years. As far as nationalities, trade visitors are mainly European, though there's a strong presence from Asia and North America.
Past editions
oils + fats 2022
12.09.2022 - 16.09.2022
65%
of exhibitors represented a foreign country
70+%
of visitors represented a foreign country
40%
of visitors represented MExico, India, Japan or Brazil
Coincided with Drinktec 2022
oils + fats 2019
17.09.2019 - 19.09.2019
3,000
SQ M of Exhibition Area
OILS + FATS 2017
11.09.2017 - 15.09.2017
3,000
SQ M of Exhibition Area