Orgatec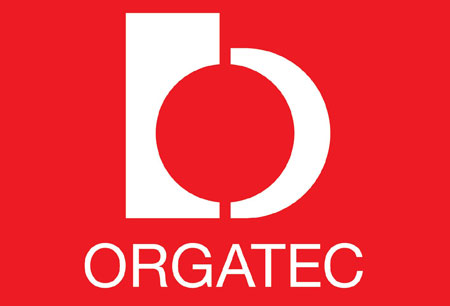 Orgatec
Germany, Köln
Plans to postpone Orgatec 2020 to early 2021 have been unsuccessful due to the closure of Koelnmesse in Cologne, Germany. To that end, organisers have officially postponed Orgatec to October 2022 with the new dates set for October 25th – October 29th. There are reports digital presentation options may be made available, but there are no further announcements made.
A Brief Overview of Orgatec
How does the work environment change over time? What are the latest new visions of work? All of this and more is addressed in Cologne, Germany, where Orgatec presents imaginative and quality solutions to office equipment, furnishings and organization. It's true! Creativity works and you get to be a formative voice in the conversation at this exciting international fair trade, targeting the corporate interior design world.
Make your choice from a rich selection of hotels in Cologne, which are right for your budget and are close by Kölnmesse for maximum convenience on a day-to-day basis. Leave arranging your hotel accommodation for Orgatec in our capable hands and you'll discover a new way to enjoy business travel. One consultation is all it takes to process your booking request and deliver stellar deals within your price range! We even advise you which routes are the best to take once you're there.
Why Your Visit Is Worth It
You will be happy to know that Orgatec is a first-rate procurement platform with access to all major markets in the entire world. If there's one stage to elevate your brand and go global, then it is definitely this. You'll be generating sales leads and direct orders by the dozens and here's why:
740+ international exhibitors from 39 countries showcased at the event;
63,000+ international trade visitors from 142 countries made the trip;
126,000+ square metres of exhibition space used.
Industry Relevance
Orgatec has spanned over half a century first as a trade fair that specifically catered to a smaller German market for the office furniture sector back in 1953. The event operated under a different name, which changed several times as the scope of the fair grew to incorporate beyond furniture but also all other related products, equipment and appliances needed for the office. The biennial trade fair now offers trade visitors the entire value chain in Kölnmesse. We're talking furnishing for office and facilities, organizational planning systems, accessories, IT telecommunications, A/V technology, flooring and lighting. All these trends come alive together and facilitate sales in great numbers, especially if you take advantage of the support program. The Trend Forum is one of the most popular features!
Who Are You Going to Meet?
Orgatec admits both trade visitors and members of the general public, which gives exhibitors a chance to gauge interest from customers at all levels of the consumer chain. Organizers reveal a significant growth among all major groups of international trade visitors (it should be noted that the fair attracts significantly more international visitors compared to German visitors) – European countries, North America, Central and South America, Japan and India as well. It should be noted that a majority of the trade visitors are also senior decision makers in their companies. The same divide applies to exhibitors as well with 75% of companies coming from outside Germany.
Past editions
ORGATEC 2018
23.10.2018 - 27.10.2018
How to get to Orgatec

On Foot
Cologne Bonn Airport – not advisable
Cologne Central Station – 30 mins via Hohenzollernbrücke

By Car
Cologne Bonn Airport – 20 mins via A559 and Östliche Zubringerstraße/L124
Cologne Central Station – 10 mins via Auenweg

By Public Transport
Cologne Bonn Airport – 30 mins via S19 transport
Cologne Central Station – 10 mins via S-Bahn S6/12/9
Hotels
Venue