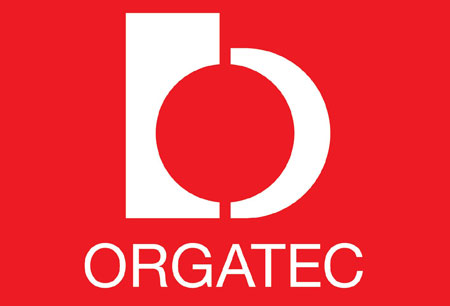 Orgatec
Köln, Germany
Event Update
Professionals interested in seeing the latest in working environments should keep in mind that Orgatec's next in-person edition will take place in 2024. The event will take place at Koelnmesse in Cologne, Germany, from 22.10.2024 to 25.10.2024. The Koelnmesse GmbH believes that holding the edition at the specified times will offer governments enough time to contain the pandemic. Live shows, according to organisers, are the most effective way to generate sales leads and introduce new products.
A Brief Overview of Orgatec
How does the work environment change over time? What are the latest new visions of work? All of this and more is addressed in Cologne, Germany, where Orgatec presents imaginative and quality solutions to office equipment, furnishings and organization. It's true! Creativity works and you get to be a formative voice in the conversation at this exciting international fair trade, targeting the corporate interior design world.
Make your hotel reservation for Orgatec easily and save a lot in time and costs with GETA ltd. We are an established provider of hotel accommodation for trade fairs and have sent exhibitors to all major and minor events around the world. Our network of hotels, hostels and apartments is big and includes venues at all price points. Do you want something affordable? Or prefer a high-end option? GETA ltd delivers the top deals on hotels close to Koelnmesse. Keep expenses within your budget and keep the daily commute short. Our team is ready to help in any way possible and we offer a variety of bonus services to go with your hotel booking for Orgatec!
Why Your Visit Is Worth It
You will be happy to know that Orgatec is a first-rate procurement platform with access to all major markets in the entire world. If there's one stage to elevate your brand and go global, then it is definitely this. You'll be generating sales leads and direct orders from top-tier buyers. Exhibitors often time their production cycles so they have new products and solutions available just in time for the trade fair. Product launches are very popular and do big business. You'll quickly earn back all expenses associated with exhibiting. Take a look at the numbers from the last live edition:
7453 international exhibitors from 39 countries showcased at the event;

63,000+ international trade visitors from 142 countries made the trip;

126,000+ square metres of exhibition space used.
Industry Relevance
Orgatec has spanned over half a century first as a trade fair that specifically catered to a smaller German market for the office furniture sector back in 1953. The event operated under a different name, which changed several times as the scope of the fair grew to incorporate beyond furniture but also all other related products, equipment and appliances needed for the office. The biennial trade fair now offers trade visitors the entire value chain in Koelnmesse.
We're talking furnishing for office facility planning and construction, extension and management, office & office facility equipment, acoustics, flooring, lighting, A/V technology, furnishing for office and facilities, organizational & planning systems, accessories, IT telecommunications and software. All these trends come alive and guide buyers into creating the look of their work space. Orgatec serves as both a style guide and a sourcing platform of the highest order. Plus, it is instrumental in charting movements in work space design.
The pandemic has changed the way people work, especially knowledge workers who are not really required to stay at their office to be able to perform their duties. The hybrid approach to work over the past two years has brought massive changes to interior design. What characterizes good places is the ability to meet workers' needs for a quiet environment without distractions. Plus, the right conditions and resources to help with flexibility and digital connectivity. Orgatec is here to handle the transformation of the modern workplace through both its exhibition portion and information programme.
Who Are You Going to Meet?
Orgatec admits both trade visitors and members of the general public, which gives exhibitors a chance to gauge interest from customers at all levels of the consumer chain. Organizers reveal a significant growth among all major groups of international trade visitors (it should be noted that the fair attracts significantly more international visitors compared to German visitors) – European countries, North America, Central and South America, Japan and India as well. It should be noted that a majority of the trade visitors are also senior decision makers in their companies. The same divide applies to exhibitors as well with 75% of companies coming from outside Germany.
Trade visitors come a variety of backgrounds and professional expertise, which gives exhibitors plenty of opportunities to expand their professional network in different areas. You'll get to meet with architects, interior designers, designer consultants, investors, facility management companies, representatives of the office furnishing trade, furniture trade, and real estate industry. Finally, and perhaps most importantly, end users.
Exhibitors come from all over Europe – Finland, Italy, France, Portugal, Spain, Ireland, the Czech Republic, Denmark, the Netherlands, Great Britain, Poland, Sweden and Switzerland. You will also see companies from East Asia like South Korea and Japan. Brands you'll encounter include Assmann, Brunner, Calligaris, Carpet Concept, Interface, Interstuhl, Kinnarps, Lapalma, Lintex, Muuto, Palmberg, Sedus, Thonet and Waldmann.
Additional Value of Attending
ORGATEC always delivers an impressive event and congress programme. In the past, success has been had with the Xing New Work Sessions and the ZEIT Work & Style conference. The event offered a quite a lot in terms of initiatives with PLANT 10.1, Inspired Collaborations and WORK TO GO resulting in fruitful partnerships. Curated special areas are also central to the trade fair and in 2022 you can expect the arrival of the special exhibition area "Materials4Future". This showcase will focus on ways to combat the high carbon footprint of office furnishing products.
Past editions
Orgatec 2022
25.10.2022 - 29.10.2022
78%
of exhibitors were from abroad
ORGATEC 2018
23.10.2018 - 27.10.2018
How to get to Orgatec

On Foot
Cologne Bonn Airport – not advisable
Cologne Central Station – 30 mins via Hohenzollernbrücke

By Car
Cologne Bonn Airport – 20 mins via A559 and Östliche Zubringerstraße/L124
Cologne Central Station – 10 mins via Auenweg

By Public Transport
Cologne Bonn Airport – 30 mins via S19 transport
Cologne Central Station – 10 mins via S-Bahn S6/12/9