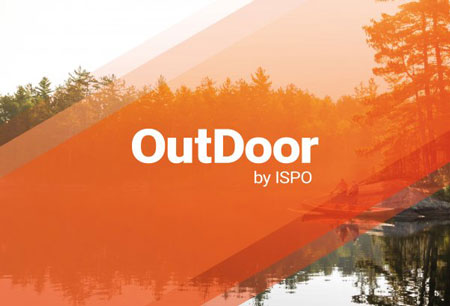 OutDoor by ISPO
Munich, Germany
Book Hotel Online for OutDoor by ISPO
Book Now
Event Update
Outdoor by ISPO 2024 will be held as a live event between 03.06.2024 and 05.06.2024. It will take place at MOC (Event Center Messe Munich) in Munich, Germany. The latest Covid-19 prevention measures, like the 3G admission policy, will not be available at the site. As a result of the improved pandemic situation, Germany has lifted its domestic limitations. The country has no travel restrictions in place for the same reason.
A Brief Overview of Outdoor by ISPO
The newly launched Outdoor by ISPO celebrates outdoor lifestyle and sports in a self-contained event that immerses visitors in the current trends and explores the newest offerings from new and established brands. Tap into the larger conversation and make your mark in the industry. It's one of the fastest growing trade fairs in Germany and quickly gaining the reputation as a trendsetter!
Have you booked hotel accommodation for Outdoor by ISPO? Because now is the time to do so. GETA ltd shows you the best hotels on offer around Munich and gets settled in hours. Our team is ready to design the perfect business from price to location. We accommodate every budget so that you don't spend a small fortune on reservations. Large groups are more than welcome as we regularly work with groups of over twenty. Get an affordable hotel close to the MOC (Event Center Messe München) and reach the exhibition centre in minutes. GETA ltd provides a wide variety of travel services from airport transfers to rent-a-cars.
Why Your Visit Is Worth It
The mood at Outdoor by ISPO is enthusiastic and trade visitors are genuinely interested to find new products and source new suppliers. Exhibitors schedule releases to coincide with the trade fair in order to gain early feedback upon launch, get the word out there and boost initial sales.
The fair is an effective procurement platform and you easily earn back all exhibition costs on the very first day. He's a breakdown of attendance.
300+

international exhibitors

8000+ international trade visitors

70 countries represented
Industry Relevance
Outdoor by ISPO has recently been formed as a solo exhibition. It split apart from its parent event ISPO in 2019 and now services the running and outdoor sports sectors. Editions are held during the summer to differentiate it from ISPO, which is usually held in the winter, at the MOC (Event Center Messe München). It's the perfect venue as it provides enough outdoor exhibition space to present a great variety in products and equipment.
The product portfolio covers all major categories with footwear, running equipment, fabrics and apparel at the forefront. Visitors also discover the full breadth of mountaineering equipment, water sports, tents and camping accessories all in one place.
The pandemic had a direct impact on the outdoor industry in Europe. The market saw a jump of 19% over the previous year's total in 2021 – sales reached a record high of 6.2 billion. Even more relevant for Outdoor by ISPO is the fact that German-speaking countries formed the biggest sales-generating region at more than €2.2 billion. This cements the trade fair as the natural centre for the biggest sales and networking happening on the territory of Europe. The 2022 edition was special in itself, because it was the first chance to meet in person and restart the industry. It ran under the motto "Let's Shape the Future of Our Industry. Together."
The future in question is green. OutDoor by ISPO is built on themes of sustainability, regenerative business practices and innovative materials. If you're going out in the wilderness, then you have to leave as little impact as possible. That's the ruling philosophy at the trade fair, and attention is given to sustainable product highlights at exhibitor booths.
Who Are You Going to Meet?
VIKING, Thermore, Dometic Outdoor, HydraPak, Skechers, Kahtoola, Reima, Adventure Food, RELAGS, Adventure Travel Association and Fjällräven are only some example that make up the impressive exhibitor list at Outdoor by ISPO.
Over half (56%) of visitors are decision makers and responsible for purchasing in their companies. This guarantees exhibitors a steady stream of quality sales leads, who are actively looking to place orders. In terms of internationality, over 60% of visitors are foreign nationals.
Europe claims the majority of international visitors with solid numbers from France, Italy, Austria and Switzerland, but Outdoor by ISPO is a truly global event as we see from the growing numbers of buyers travelling from as far away as the United States, Canada, China, South Korea and Japan to name a few. Organisers facilitate business by inviting top global buyers, who experience the trade fair through the VIP Retail Forum.
Additional Value of Attending
Outdoor by ISPO builds on top of an already solid business experience with a varied supporting programme. The Adventure Tourism Conference provides answers to common questions around modern adventure tourism and outlines strategies to current challenges. The programme features keynotes, workshops and snapshots on a variety of topics from the vanlife phenomenon to tourism innovations and biking.
RUNNER'S WORLD Run & Trail Summit is a major draw for professionals and athletes like Felix Loch, who has won multiple Olympic gold medals and world championships. You'll get quality content on all aspects of a runner's life whether it's just light jogging in nature or the intense ultra-marathons that challenge even the most experienced long-distance runners.
You should also keep an eye out for the OutDoor by ISPO Press Conference by European Outdoor Group & Messe München and the OutDoor Conference.
The Outlook for 2023
OutDoor by ISPO 2022 was a huge success for organisers, especially since it was the first time the trade fair took place since the pandemic started. The industry is looking to reboot after the long pause and do business the old-fashioned way – face to face.
EOG President Mark Held had this to say: "The recent OutDoor by ISPO at the MOC made it absolutely clear that nothing can truly replace meeting in person. When we come together as an outdoor community to discuss trends, show new products, highlight research and CSR initiatives or networking and socialising, there is nothing as effective or efficient over a few short days."
The 2023 edition is an outlier. It will take place again at the MOC to take advantage of the outdoor areas, and organisers are also preparing more outdoor space for exhibits and demonstrations. The show will take place in early June (June 4th – June 6th). In 2024 and 2025, organisers will bring back OutDoor by ISPO to Messe München.
Past editions
OutDoor by ISPO 2023
04.06.2023 - 06.06.2023
83%
of exhibitors were from abroad
OutDoor by ISPO 2022
12.06.2022 - 14.06.2022
OutDoor by ISPO 2021
05.10.2021 - 07.10.2021
OutDoor by ISPO 2020
28.06.2020 - 01.07.2020
Cancelled because of COVID 19
OutDoor by ISPO 2019
30.06.2019 - 03.07.2019
81,000
SQ M of Exhibition Area
How to get to OutDoor by ISPO

On Foot
45 min Bike ride from HBF

By Car
From Munich HBF ~30 min
From Munich International Aiport - 30 min

By Public Transport
From Munich HBF with U2 (13 stops) for 23 min to Station Messestadt West
From Munich International Aiport - S8 to Munich Daglfing Station /1 min transfer to Daglfing Bahnhof Ost/ and then with bus 183 to Messestadt West ~ 55 min