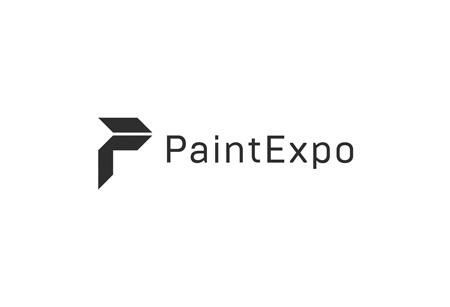 PAINTEXPO
Karlsruhe, Germany
Book Hotel Online for PAINTEXPO
Book Now
Event Update
The 2024 edition of PAINTEXPO will be held between the dates of 09.04.2024 and 12.04.2024 as a face-to-face trade fair at Messe Karlsruhe. Participants will be highly advised to follow recommendations to wearing FFP2 masks in indoor spaces, as well as maintaining a social distance of 1.5 metres. They should also note that upon arrival in Germany they will have to show 3G entry documents because of the instated travel restrictions.
A Brief Overview of PaintExpo
PaintExpo is the premiere procurement platform for industrial coating technology in Europe. The international trade fair matches exhibitors to qualified buyers from a vast number of industries to great success. Everything from paints to powder coatings, components and complete systems will be yours to peruse in Karlsruhe. PaintExpo provides a solid overview of emerging industry trends and unites the entire market under one roof. Don't miss out on the opportunity
GETA ltd books hotels for PaintExpo within a day and plans your entire business trip so you don't have to. We've helped thousands of exhibitors travel around the world. Karlsruhe is no exception. Take advantage of our large network of hotels in the city and select the best picks for your budget. Whether you seek upscale accommodation or economy hotels, we have the perfect hotel deal for you. Stay in a hotel close to Messe Karlsruhe and reduce your commute to the exhibition centre to just a few minutes. In addition to hotel reservations for PaintExpo, GETA ltd provides a portfolio of other services. Do you need an airport transfer? Or book meeting facilities? Our team solves every problem.
Why Your Visit Is Worth It
PaintExpo has managed to achieve a lot on a business level during the span of two decades. Today it's the most effective place to introduce supply to demand. Exhibitors reach a large audience of top buyers outside of Europe. New products, new sales numbers, new contacts – it's more than enough reason to invest in PaintExpo.
Take a look at the key numbers from the previous edition:
420+ international exhibitors

9000+ international trade visitors

30,000+ sq. metres of exhibition space

57 countries represented
Industry Relevance
PaintExpo Karlsruhe is the leading trade fair for industrial coating technology, catering to both suppliers and users. Since its inception in 2006, the fair has been held every two years at Messe Karlsruhe, Germany and has quickly established itself as the one-stop procurement platform. The event offers visitors a 360-degree overview of the latest trends and innovations in liquid painting and powder coating, covering all process steps.
With a wide range of offerings, visitors can find the ideal individual solution whether it's for new procurements or retrofitting. PaintExpo presents exhibitors with unparalleled opportunities to do in-depth market research, connect with existing clients and grow their network. In short, PaintExpo is the must-attend event for anyone involved in industrial coating technologies.
The full product portfolio includes:
paints

cleaning and pre-treating

automation and conveyor technology

air, water, recycling

compressed air technology

drying and curing

liquid painting systems and equipment

measuring and test technology

mechanical and non-mechanical surface finishing

paint manufacturing equipment and systems

accessories

paint stripping

powder coating systems and equipment

services and job-shop processing

vacuum coating systems
There's always something exciting to discover walking through the exhibition floors. A fresh example is the work Mirka is doing to develop a unique sanding process. The solution for automatic sanding is currently waiting to receive a patent for an intelligent sander, which can be integrated into the robotic systems of OEMs. The electrical, automatised orbital sander is specifically designed to be low maintenance and strides the perfect line between precision working and durability.
Who Are You Going to Meet?
PaintExpo continues to expand beyond the German market with the foreign visitors reaching 37% of all trade visitors. The majority of foreign nationals travel from nearby countries in Europe such as Switzerland, Italy, France, Austria, Poland, the Netherlands, Sweden, Turkey, Finland and the Czech Republic. The calibre of trade visitors is exceptionally high.
Companies with over 1000 employees are the majority in attendance at 22% compared to all other sized companies. In addition, trade visitors have decision-making power for the most part either decisive or co-decisive. Upper management makes up for over 40% of visitors. Think department heads, project managers, C-level executives and owners. Due to the high specialisation of the fair, you'll also meet with experienced skilled workers and newcomers. PaintExpo is attractive to both trainees and students, who are looking to start their careers and learn about professional paths as well as find job opportunities.
Industrial coating technology has wide applications across multiple industries, which is why you see a diversity of visitors when it comes to what sectors they occupy. You'll meet with qualified buyers from contract coating, the automotive industry, mechanical engineering, metal working, sales organisation, vehicle construction, polymer processing, the electrical industry, furniture, aerospace and construction (specifically fronts and windows).
Additional Value of Attending
PaintExpo is not only the premier trade fair for industrial coating technology, but also a hub for research and development of new technologies. The German Research Association for Surface Treatment (DFO) is a fixture during the event and has a collective stand, which explores ideas and groundbreaking research that's going to change the future of coating technology.
This stand serves as a point of contact for knowledge transfer and research information with twelve exhibitors showcasing their expertise. The DFO's aim is to build on the current technological advances and the existing economic success of the industrial coating industry to ensure long-term sustainability. With an interdisciplinary network of experts and active involvement in research projects, conferences, and joint ventures, the DFO is committed to updating industry standards for research, innovation, and education. PaintExpo provides the perfect platform for the DFO and its partners to showcase their research and share their knowledge.
The Outlook for 2024
Excitement is building for PaintExpo 2024 as preparations are already underway! The registration phase has begun and it's wonderful to see that more than half of the exhibition space has already been rented out, well over a year before the start of the trade fair. This early success is a testament to the popularity and importance of PaintExpo within the industry.
Organisers are understandably thrilled with the lively response, and early reports predict that the 2024 edition will be breaking records. Returning exhibitors share this enthusiasm. Get ready for a truly amazing PaintExpo 2024!
Past editions
PAINTEXPO 2022
26.04.2022 - 29.04.2022
57
Trade Visitor Countries
PAINTEXPO 2020
12.10.2020 - 15.10.2020
Cancelled because of COVID-19
PAINTEXPO 2018
17.04.2018 - 20.04.2018
How to get to PAINTEXPO

On Foot
Flughafen Karlsruhe/Baden-Baden – not advisable
Karlsrubhe Hauptbahnhof - not advisable

By Car
Flughafen Karlsruhe/Baden-Baden – 37 mins via A5 and B36
Karlsrubhe Hauptbahnhof – 15 mins via B36

By Public Transport
Flughafen Karlsruhe/Baden-Baden – not advisable
Karlsrubhe Hauptbahnhof – 20 mins via S7 and 106