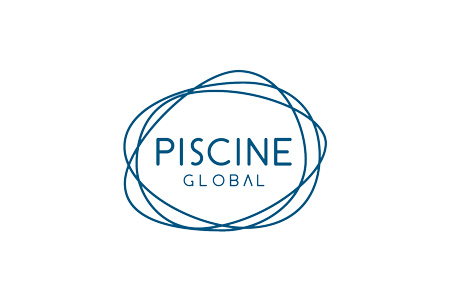 Piscine Global Europe
Lyon, France
Book Hotel Online for Piscine Global Europe
Book Now
Event Update
Piscine Global Europe 2024 will take place as a face-to-face trade fair at Euroexpo Lyon from 19.11.2024 to 22.11.2024. Due to the lifting of the domestic pandemic-related limitations in France, the venue will not have Covid-19 safety precautions in place. France at present has restrictions related to international travel from China. Participants arriving from the country will be asked to wear a medical mask when travelling by airline and to show, upon arrival, negative test results no older than 48 hours and a signed attestation document.
A Brief Overview of Piscine Global Europe
Submerge into the luxurious, high-quality trends to emerge from the world of SPA, wellness, and swimming pools at Piscine Global Europe – the leading international trade fair for the recreational industry. It is a meeting place between sports and leisure, and offers a comprehensive overview of the major innovations and design movements in the field. Meet with enthusiastic buyers from all over the world in Lyon, France and elevate your brand internationally.
Make a hotel reservation for Piscine Global Europe ahead of time to find the perfect discounts and early booking deals. GETA ltd is your guide to Lyon and provides a comprehensive database of hotels, hostels, and apartments to rent. Within one business day, we send you the most affordable hotel rates in the city nearest to EUREXPO LYON. We make it easy to keep commuting time short and travel expenses low. Are you travelling with a large group? You're more than welcome. GETA ltd provides a lot more than just hotel accommodation for trade shows. You can count on us to get you a rental car or arrange an airport transfer.
Why Your Visit Is Worth It?
Piscine Global Europe connects you to the wider professional community. The trade show has a wide reach and brings in trade visitors from numerous countries. Exhibitors manage to get a lot of qualified sales leads in a short amount of time, which makes every cent you spend on your business trip worth it. Piscine Global Europe increases brand visibility and equips you with all the tools to break into foreign markets. Take a look at the data:
600+ international exhibitors from 30+ countries showcased at the event;
19,000+ international visitors from 90+ countries made the trip;
28,000+ square metres of exhibition space used;
66 innovations presented.
Industry Relevance
Piscine Global stands out as the biggest and most important trade fair for the swimming pools and wellness industry, and it's had a long journey to get to this place. The biennial event was first held in 1979, just as the spa industry gained its footing in Europe and since then has grown to be the defining event for the continent and now the world. From the materials and machinery needed for pool construction to pool equipment and spa equipment, the entire value chain is represented under one roof at EUREXPO LYON!
The Pool Showcase is the main exhibition area and the backbone of the entire trade fair. Here you will find maintenance, construction and installation, site vehicles and utility vehicles, outdoor and living pools, public equipment and accessories, and pool equipment and accessories, wellness, safety protection and related services.
What certainly promotes sales is the addition of special areas and demonstrations like the Water Tests and the Aqua Fitness show. But it's not all business. Organisers also lean on a social aspect, which is why they host a series of parties.
Who Are You Going to Meet?
Piscine Global pulls a diverse audience. Exhibitors can hope to meet with distributors, fitters, builders, specifiers, public and private authorities, trade unions and professional associations. The Pool Summit, for instance, attracted 20 international federations last edition. That's beside the 10 ambassadors and other official delegations that made the trip. Roughly 40% of all trade visitors came outside of France, with European countries taking the lead. Companies you can spot debuting their latest products include Zodiac, Meteki, Syclope, Fluidra, Hayward, Aquacover and Aquilus. Unlike with trade visitors, over half of all exhibitors (65%) are international, which gives you an in-depth understanding of trends on a more global level.
Additional Value of Attending
The Pool Arena is a great show highlight for the professional community at large as an information platform. The conference area meets all your needs with exceptional programming that features supplier pitches, workshops, short talks and actual conferences that touch upon pressing issues in the industry at large. In 2022, the conference tracks discussed everything from sustainability to the increase in digital solutions. The five conferences included:
Digital Technology: An Opportunity for the Business Model of Tomorrow
Jobs & Training: What Are the Best Strategies for Attracting and Retaining Employees?
Design & Architecture: The New "Must-Haves" to Gain Market Share
Sustainable Development: Moving Towards an Even More Sustainable Pool Model
You'll learn from top speakers in their respective areas who are drawing from their knowledge as well as the newest market trends to deliver usable strategies. If you prefer more practice-oriented events, then you should also check out the workshop programme held at the Pool Arena. The last edition focused on workshops towards training and the job market – building a corporate culture, workplace wellbeing, how to hire new professionals with innovation in mind, and where you can find the best talent.
Exhibitors that seek out the glory of recognition should enter the Pool Design Awards competition. Announcing the winners is always exciting for everyone involved and the winners receive a lot of attention and press coverage, which leads to additional sales numbers. The awards are meant to honour the best in architecture and design. Three winners are announced each edition, who need to score high in the following categories - Well-being, Small pools, Pool renovation, Residential swimming pools and Sports and leisure pools.
The other awards that have everybody talking are Pool Innovation Awards geared towards the next generation of groundbreaking technologies and solutions. If you're actively making a difference in your sector, then your voice is needed here. Even being featured sends a signal to trade visitors, who are researching product trends and want to find new suppliers. Winners receive their own special exhibition area on the show floor.
Finally, we have to mention Pool Campus – a useful and effective recruitment tool for companies looking to hire new employees. New professionals come here to find employment, receive training and change their career path. Visitors have access to institutional organisations and training centres to get necessary advice and learn about a range of resources that give them ideas about what to do.
Past editions
Piscine Global Europe 2022
15.11.2022 - 18.11.2022
Hybrid due to the Covid-19: live + digital
58%
of exhibitors were from abroad
35%
of visitors were from abroad
53%
of visitors were professional pool builders
4%
of visitors attended via the digital platform
31%
increase in visitor attendance rate compared to 2018
Piscine Global Europe 2021
09.02.2021 - 12.02.2021
Cancelled because of COVID 19
Piscine Global Europe 2020
17.11.2020 - 20.11.2020
Cancelled because of COVID 19
Piscine Global Europe 2018
13.11.2018 - 16.11.2018
28,000
SQ M of Exhibition Area
How to get to Piscine Global Europe

On Foot
Lyon–Saint Exupéry Airport – not advisable
Lyon - Perrache Bus Station – not advisable

By Car
Lyon–Saint Exupéry Airport – 20 mins via D29
Lyon - Perrache Bus Station – 35 mins via A7

By Public Transport
Lyon–Saint Exupéry Airport – 1hr via Rhoneexpress and 68
Lyon - Perrache Bus Station – 55 mins via A and 28