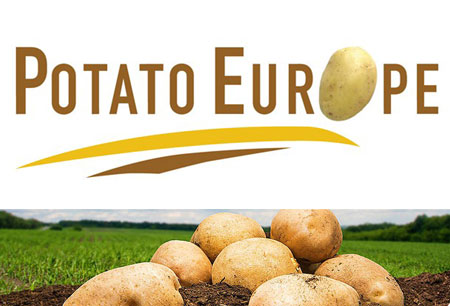 Potato Europe
Villers Saint-Christophe, France
Book Hotel Online for Potato Europe
Book Now
Event Update
Potato Europe 2024 will be held in Villers Saint-Christophe, France. The event will be hosted in a face-to-face format between September 11th, 2024, and September 12th, 2024. At present, the venue does not have a stringent Covid-19 prevention plan in place. This is because the domestic limitations throughout the country have been lifted. Belgium currently does not have travel restrictions in place.
A Brief Overview of Potato Europe
There's only one international congress & exhibition that cares solely for the growing of potatoes and their cultivations and that's Potato Europe. The focus falls on facing current challenges in the industry. The international trade fair gives the space to leading exhibitors to showcase all their advancements in technology over the year. It's safe to say that the entire European potato industry is going to be present at the venue, which changes location every year. Connect with your community and don't miss out on the new technologies and machineries.
If you've rented exhibition space, it's time to think about where to stay. GETA ltd is your guide to hotels in Hannover and shows you the best deals. Whether you're looking for low-cost rooms or upscale suites, our team finds the perfect spot for you. GETA ltd has sent thousands of exhibitors worldwide and knows how to plan a business trip. We offer you a variety of bonus services in addition to hotel reservations to Potato Europe. It takes a single business trip to get your stay planned. You get rooms close to the exhibition grounds and make savings at the same time.
Why Is Your Visit Worth It?
Potato Europe opens doors to the rest of Europe. As an exhibitor, you're able to meet with all the relevant players and significant buyers in the industry. The trade fair is an effective procurement platform and many companies time their manufacturing cycles with Potato Europe to debut their new machinery. The contacts you make here are enough reason to rent an exhibition booth. Here are some of the key data points:
200+ international exhibitors showcased at the event;
9000+ international visitors from 40+ countries made the trip;
33 ha of exhibition space used;
27 ha demo room for potato harvesters and storage lines;
0.8 ha demo fields.
Industry Relevance
Potato Europe is an annual exhibition that centres around the entire processing chain for the potato industry on European territory. The event has been on a consistent growth trajectory as each new edition rotates amongst one of the main potato growing regions in Europe – Germany, France, the Netherlands and Belgium. As a result, exhibitors are in a much better position to meet with relevant buyers in different markets and establish a strong presence. After all, 73% of the EU's harvested production of potatoes in 2020 came from Belgium, Germany, France, the Netherlands and Poland. Potato Europe empowers you to establish valuable contacts where it counts.
At the heart of the exhibition sits the dedication to advancements and innovations along the supply chain. The exhibition grounds offer a full overview of breeding & crop management, solutions from agricultural organisations, machinery for harvest preparation & storage, machinery for potato processing, potato cropping, science and research, specific machinery and equipment for potato production, management, marketing and services.
Potato Europe is a practice-oriented event. Exhibitors have 33 ha to showcase their machinery and prove their usefulness through live demonstrations. Demonstrations are the most effective tools to convince buyers to purchase. The programme features two days of demonstrations for planters, mechanical weeders, harvesters and transfer trailers. It's not just all business. You're able to learn all about progress made in disease prevention and protecting cultivations, genetics resources and species innovations, managing water and fertilisation during the support programme.
Who Are You Going to Meet?
Potato Europe doesn't lack a solid list of exhibitors. Among the bigger names you'll see on the show grounds are ALL-IN-ONE, APV Kompetenz-Center Nord, AVR bvba, Einböck, Beregnung Fasterholt, Fasterholt Maskinfabrik, Grimme Landmaschinenfabrik, LEMKEN and DEWULF NV. These are foundational brands in the industry and pull in a significant amount of buyers from the potato growing region. Basically everyone who is anyone will attend.
It wouldn't be a full supply-chain event without featuring every single person involved with the potato sector. To this end, Potato Europe certainly delivers. Trade visitors that attend the event include equipment manufacturers, farmers, consultants, traders, packers, processors, food retailers and recyclers. It's going to be a packed event, where networking and business meetings are encouraged so you fully make a quick return on the investment to showcase and demonstrate your own machinery and equipment. The best news is that true to advertisement you do get access to the entire European market.
Additional Value of Attendance
Potato Europe presents visitors a lot of activities during its support programme. If you want to see how new technologies are employed in practice, then you can reach out and schedule a tour. You can organise a tour of a farm or manufacturer of agricultural machinery for your group. That's the best way to experience everything in real conditions and find inspiration for yourself. It's also the best possible way to make an informed decision to buy machinery.
On the exhibition grounds, you can sit through practical presentations on a variety of topics. A big hit in the past was the Special 'On-Farm Potato Processing and Marketing,' which reflected how sales markets change and the opportunities to sell directly to consumers. The special examined a variety of sales strategies to reach the most consumers and maintain some control of marketing. A lot of practical solutions and ideas were presented in how to approach marketing your own potatoes and creating a distinctive brand. Visitors also received a crash course on sorting and cleaning technology, packaging and processing, vending machines and online platforms.
There's no denying that automation and AI are transforming agriculture as we speak. Industry 4.0 has reached the potato sector and organisers reflect via the Special 'Smart Potato Farming' – joint stands of companies making groundbreaking solutions for potato farmers. Smart technologies are only gaining popularity as sensor technology and autonomous vehicles pick up steam. Visitors are able to discover the latest in automated spot spraying, multiple nozzle carriers and how drones can be deployed and connected with every other type of technology.
Last on our list is the special for intercropping and greening of furrow dikes in potato production as a way to protect the land from soil erosion, loss of nutrients and water.
Past editions
Potato Europe 2023
06.09.2023 - 07.09.2023
Potato Europe 2022
07.09.2022 - 08.09.2022
Potato Europe 2020
02.09.2020 - 03.09.2020
Cancelled because of COVID 19
Potato Europe 2019
04.09.2019 - 05.09.2019
How to get to Potato Europe

On Foot

By Car

By Public Transport