Potato Europe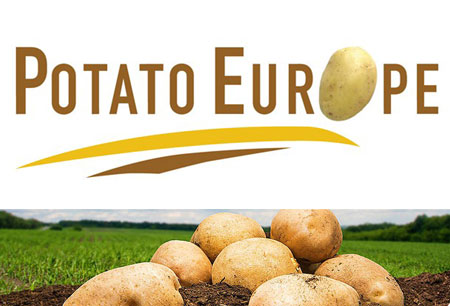 Potato Europe
Germany , Springe
The 2021 edition of Potato Europe has been cancelled. The trade fair's 2022 edition will take place at Rittergut Bockerode in Springe, Germany. The fair will be hosted between the 7th and 8th of August 2022 in in-person format. COVID-19 health and safety measures will be a given at the event. Visitors and exhibitors are expected to comply.
A Brief Overview of Potato Europe
There's only one international congress & exhibition that cares solely for the growing of potatoes and their cultivations and that's Potato Europe. The focus falls on facing current challenges in the industry and the event features leading exhibitors that showcase the advancements made in technology and science over the year. It's safe to say that the entire European potato industry is going to be present at Kain, Belgium.
Not everyone has the time and resources to allocate to planning their business travel, which is only natural. You should focus on moving your business and for the rest, there's GETA ltd – a company with long history and a service suitable for every budget. We book hotels for Potato Europe that are a good match for your budget and position you in a good location close to the exhibition grounds. All this is done in a matter of hours and we also provide the best public transport routes.
Why Your Visit Is Worth It
Potato Europe is the only way to gain any competitive edge in the potato industry as it's the one platform to generate brand recognition and foster productive relationships with peers and very generous buyers. No other event is bigger. Take a look:
• 200+ international exhibitors showcased at the event;
9000+ international visitors from 40+ countries made the trip;
33 ha of exhibition space used;
27 ha demo room for potato harvesters and storage lines;
0.8 ha demo fields.
Industry Relevance
Potato Europe is an annual exhibition that centres around the entire processing chain for the potato industry on European territory. The event has been on a consistent growth trajectory as each new edition rotates amongst one of the main potato growing regions in Europe – Germany, France, the Netherlands and Belgium. At the heart of the exhibition is the dedication to advancements and innovations along the entire supply chain, and it's the reason why this exhibition is so practical in its mindset. Exhibitors have 33 ha to display their machinery and also put them through the paces. There are going to be demonstrations for harvesting lines and transfer trucks, while display and a support program will tackle disease prevention and protecting cultivations, genetics resources and species innovations, managing water and fertilisation.
Who Are You Going to Meet?
It wouldn't be a full supply chain event without featuring every single person involved with the potato sector. To this end, Potato Europe certainly delivers. Trade visitors that attend the event include equipment manufacturers, farmers, consultants, traders, packers, processors, food retailers and recyclers. It's going to be a packed event, where networking and business meetings are encouraged so you fully make a quick return on the investment to showcase and demonstrate your own machinery and equipment. The best news is that true to advertisement you do get access to the entire European market.
Past editions
Potato Europe 2020
02.09.2020 - 03.09.2020
Cancelled because of COVID 19
Potato Europe 2019
04.09.2019 - 05.09.2019
How to get to Potato Europe

On Foot
Hannover Airport – not advisable
Hannover Hbf – not advisable

By Car
Hannover Airport – 50 mins via B217
Hannover Hbf – 40 mins via B3

By Public Transport
Hannover Airport – 1hr20mins via S5 and 320
Hannover Hbf – 1hr25mins via 300
Hotels
Venue