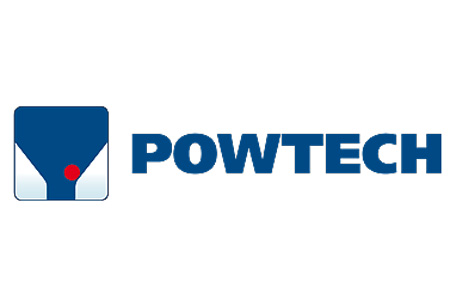 POWTECH
Nurnberg, Germany
Update
The physical rendition will occur between 23.09.2025 and 25.09.2025. The face-to-face trade fair will be held in Messe Nuremberg in the absence of Covid-19 safety measures due to the Bundestag removing the domestic restrictions. Germany currently does not have travel limitations.
A Brief Overview of POWTECH
POWTECH brings you to the future of powder and bulk solids technology with the rising stars and established industry leaders discussing topical issues. The international trade fair showcases what's new in terms of the processes for the manufacture of quality products made and processed from powder, granules, bulk solids and liquids. You attend the international fair and congress in Nuremberg, Germany, along with the most influential decision makers and have unparalleled networking opportunities to grow your own reputation.
Have you booked exhibition space for POWTECH? The next step is to make a hotel reservation. GETA ltd has helped thousands of exhibitors travel around the world regardless of their budget. We accommodate every price point and know our way around hotels in Nuremberg. All you have to do is tell us how many beds you need and how much you can pay. Have first pick from top rates on hotels close to Messe Nuremberg. It takes one day to plan your entire business trip. So sit back and relax while we do all the work.
Take a look through our service portfolio to complement your hotel reservations for POWTECH. Do you need a rent-a-car? Or an airport transfer? We're on it.
Why Your Visit Is Worth It
The bulk and powder industry is undergoing a technological revolution and POWTECH dives deep into the cutting-edge advancements, practices and ideas taking hold of the professional landscape. As a knowledge platform, it has to rival. As an exhibitor, you benefit not only from the knowledge sharing of top experts, but also a high quality of sales leads. Attendance guarantees a quick return of investment. Here are the numbers from the last physical edition:
479 exhibitors from 22 countries

9000 trade visitors from 70+ countries

43% of visitors were foreign nationals

64 speakers
Industry Relevance
POWTECH, the leading exhibition for experts in powder and bulk solids technology, provides a dynamic platform for showcasing innovations and breakthroughs. You're immersed in the rich and diverse world of manufacturing processes involving powder, granules, bulk solids, and liquids. Since its establishment in 1977, POWTECH has become a significant event in the industry, held every two years at Messe Nuremberg.
The exhibition brings together suppliers and production specialists in mechanical engineering and particle analysis from around the world. It serves as a hub for presenting the latest developments in crushing, grinding, sieving and mixing technologies. The comprehensive product range covers everything from nanoparticles to coarse stoneware, making POWTECH an unparalleled reference point for the bulk solids handling and analysis sector. Here's the full breadth of product groups:
Laboratory, Development

Raw Material Preparation, Dosing

Manufacture, Production

Transport, Storage

Filling, Filling Technology

Packaging, Labelling

Analysis, Control

Production Environment

Safety, Environment

Services
One of the highlights of POWTECH is the concurrent congress, WCPT6 (World Congress on Particle Technology), which attracts a top-class audience and further enhances the appeal of the fair. The trade show and congress duo create a platform for trade visitors, delegates and scientists to explore synergies between scientific research and its practical applications.
The exhibition has demonstrated its vast international reach as nearly half of the exhibitors fly in from abroad. This diverse exhibitor profile, combined with a strong engineering environment, ensures that trade visitors have full access to the entire value chain and a complete overview of the current state of the market, which transforms POWTECH into a desirable procurement platform. The exhibition serves as an ideal opportunity for industry professionals to network, exchange knowledge, and stay informed about the latest advancements in the field.
The expert-led conference program, supported by PARTEC, focuses on topics such as particle formation, agglomeration, coating processes and their diverse applications. These discussions and forums contribute to the development of research and innovation in the field, highlighting the importance of continuous advancement in powder and bulk solids technology.
Who Are You Going to Meet?
COMESSA, BFM fitting, Filcolflex, Heilig Mixin Technology, Indus Bulk Logistics, Jongia, Royal Apollo Group and SCAIME are only a portion of the exhibitors you'll encounter on the show floor at POWTECH. The trade fair has been ranked favourably by exhibitors as vital for their business, and over the years it's garnered a loyal following with exhibitors flying in from as far away as India, Japan, China, Israel, Canada, New Zealand, USA and Taiwan. That's in addition to regular numbers from nearby European countries like Poland, Belgium, France, Italy and Spain.
We see a similar level of internationality when it comes to the fair's audience. Nearly half of trade visitors are travelling from abroad with Austria, Italy, Switzerland, the Netherlands, Spain, Poland, France, Turkey and the UK being best represented overall in numbers. It's also important to note that POWTECH has consistently increased its reach to faraway markets in South America, the USA, Korea, Japan, India and Thailand. As an exhibitor, you're in a prime location to get the most out of your visit and break into markets that otherwise would be impossible to penetrate.
What's even better is the fact that 93% of POWTECH visitors have some form of say when it comes to purchasing in their respective companies. As a result, 94% of exhibitors report they've been successful in reaching their most important target groups. Not to mention there's real satisfaction with the quality of visitors, who are mostly technicians and engineers, production managers, bulk solids experts, scientists, and process and project engineers. With just how many applications there are to bulk and powder products, you see thorough representation from a variety of industries:
Chemicals

Pharmaceuticals

Food – Feed

Non-metallic minerals (pit and quarry)

Glass – Ceramics

Machine and equipment manufacturing and components

Recycling and environment

Cosmetics

Batteries
Additional Value of Attending
POWTECH keeps its audience captivated from day one with a number of events that range from guided tours to the six live controlled explosions, which demonstrated how protection systems work on real industrial facilities. You definitely do not want to miss the expert forum stagetalks or the specialist forum Pharma.Manufacturing.Excellence of the APV. The Networking Pavillion is also there to ensure that you maximise your time communicating and making sales leads.
Past editions
POWTECH 2023
26.09.2023 - 28.09.2023
+/- 40%
of visitors were from abroad
43%
of exhibitors were from abroad
509
PARTEC congress participants
POWTECH 2022
27.09.2022 - 29.09.2022
POWTECH 2020
29.09.2020 - 01.10.2020
POWTECH 2019
09.04.2019 - 11.04.2019
How to get to POWTECH

On Foot
Nuremberg Airport – not advisable
Nuremberg Central Station – 1 hr via Allersberger Strasse

By Car
Nuremberg Airport – 30 mins via B4R
Nuremberg Central Station – 10 mins via Münchener Strasse

By Public Transport
Nuremberg Airport – 30 mins via U-Bahns U2 and U1
Nuremberg Central Station – 10 mins via U-Bahn U1