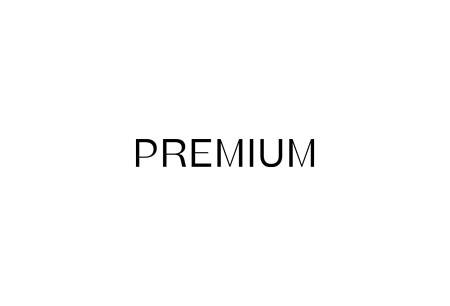 Premium
Berlin, Germany
Event Update
Premium 2024 will take place as a live trade show in Messe Berlin on 16.01.2024 to 17.01.2024. The fair site will not feature coronavirus protections due to the absence of the country's pandemic-related regulations.
A Brief Overview of PREMIUM
PREMIUM connects fashion brands and designers with retailers, buyers and fashion veterans in a dynamic event that drives sales and pushes trends to new heights. The international trade fair has established itself as a force on the European market and become a unique procurement platform that services all major fashion centres. You get to see pioneering collections from all over the globe debut on the catwalk, keep track of important topics and shape the trends of tomorrow.
The upcoming edition of PREMIUM in 2023 is set to bring in thousands of trade visitors. Don't wait too long to book hotel rooms and miss all the early booking deals. GETA ltd has worked in Berlin for over a decade. You can count on us to find the perfect offer in your price range. Hotels, hostels and apartments – we have it all. Our team comfortably works with larger groups. Find the perfect hotel close to Messe Berlin and enjoy a short commute. You benefit from access to public transport. In addition to hotel accommodation for trade fairs, GETA ltd is here to organise airport transfers and build exhibition stands.
Why Your Visit Is Worth It
If you're trying to find the ideal buyer for your fashion brand, then PREMIUM is the best place to find recognition. The trade fair is a highly effective tool to promote collections and make contacts in high places. An exhibition stand is well worth your time and money. Here is why PREMIUM is a must-attend destination for your business:
1000 brands are present
1800 collections are debuted on the PREMIUM stage
Industry Relevance
PREMIUM has been at the forefront of fashion trends since its very beginning in 2003. Over the course of twenty years, it has become a successful international business platform for advanced contemporary fashion. Editions take place twice a year – winter and summer – at Messe Berlin. Each edition becomes the trend setter for that season. You'll see all the hottest collections in the three main categories – menswear, womenswear and children clothing. Exhibitors kick off the order season with a bang and manage to increase their professional network effectively.
A lot of influential people work behind the scenes to ensure the event runs smoothly: Katharine Hamnett, Imran Amed (Business of Fashion), David Fischer (Highsnobiety), Michael Kliger (Mytheresa), David Schneider (Zalando), Holger Blecker (Breuninger), André Maeder (KaDeWe); the list goes on.
Business is the first priority at PREMIUM and organisers take great care to perfect and develop its B2B services. It's why the trade fair has never lost its popularity and continues to be relevant in the fashion world. Today PREMIUM runs alongside Berlin Fashion Week, which further gives designers and fashion labels the opportunity to break into new markets and meet with qualified sales leads. In addition, PREMIUM is paired with SEEK, a FASHIONTECH area, and a reworked and expanded version of the CONSCIOUS CLUB. Together they create a comprehensive fashion experience for all involved.
Organisers have taken the opportunity to rethink and redesign the event during the pandemic and now PREMIUM debuts a better layout, which prioritises visitors' experience. Walking distances are shorter and the exhibitor segmentation has been greatly improved. This ensures your discovery rate will increase without having to do anything differently. PREMIUM will now be located to the South Entrance, so that it occupies connected halls. This is what we mean when we say it will be a lot easier to navigate and experience.
Part of the show's enduring success lies in the fact it's based in Berlin. It's a city associated with a lot of creatives and megatrends. Historically, it's a place of diversity, club culture and freedom. Today this spirit thrives and naturally contributes to Berlin's life as a fashion capital.
Who Are You Going to Meet?
PREMIUM attracts a lot of established brands, but it's also incredibly friendly when it comes to newcomers. Roughly 25% of all labels on display are new labels. Plus, the fashion fair selects all international collections carefully so that buyers experience only the best of the best. PREMIUM and SEEK are the home of incredible brands, household names and rising stars alike, such as Sun 68, Pierre Cardin, Oliver Spencer, Girlfriend Collective, Gerry Weber, Mads Nørgaard, Second Female, Herrlicher, Edwin, Lee, Wrangler, Mac, Drykorn and Ed Hardy.
Additional Value of Attending
You're in for a good, productive time at PREMIUM in 2023 as many changes are being made to the formula and the overall portfolio of events. On one hand, there's going to be more focus on the key retail trends and the latest innovations so the show will feel a lot tighter. On the other, the conversation around sustainability has evolved over the past years, which has resulted in the expansion of the CONSCIOUS CLUB. The feature will showcase options to help businesses to position themselves more sustainably. The static exhibition will be paired with a new programme in partnership with established experts in sustainability Max Gilgenmann and Magdalena Schaffrin from studio MM04.
Designers and labels have a lot of opportunities to showcase who they are and make big industry players pay attention to them. These include booth presentations, brand activations and retail pop-ups that capture the eye and generate buzz. You have all the tools to get your name out there and break into international markets.
The Outlook for 2023
PREMIUM 2023 in January is a special occasion as it's going to be the 20-year anniversary of the show and no anniversary can happen without special events and highlights. You'll have to wait to see all of the surprises, but we do know one of them – the spectacular party at the Telegraphenamt in Berlin Mitte. It's a brand new, glamorous location, which promises an unforgettable experience for all in attendance.
Visitors will have to wait until the summer edition to experience The Ground. The style and culture festival is currently taking a break in order to be reworked and launched in a new larger format to accommodate visitor interest.
Past editions
Premium 2023
11.07.2023 - 12.07.2023
How to get to Premium

On Foot

By Car

By Public Transport