R + T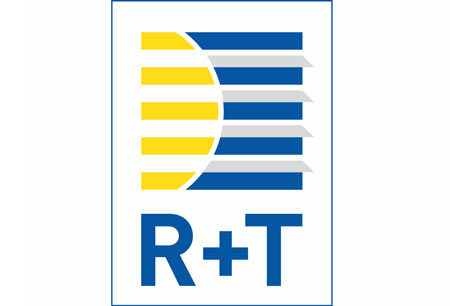 R + T
Germany, Stuttgart
In order to ensure attendee safety during the corona virus pandemic, organisers postpone the physical edition of R+T until 2022 between February 21st and February 25 at Messe Stuttgart. In the meantime, visitors and exhibitors can attend the fully digital edition scheduled for 2021 from February 22nd until February 25th.
A Brief Overview of R + T
R + T invites you to Stuttgart, Germany, to showcase your latest models and offers for doors and gates, roller shutters and sun protection systems at a dynamic stage and exciting program. It's the leading international trade fair that specializes entirely in this field and gives access to buyers on a wider level than any other in the world. Hundreds of the most renowned local international and local companies are set to make an appearance along with start-ups.
GETA ltd locates the best hotel accommodation in Stuttgart for you to book. Your business travel booking meets your needs and exceeds all your expectations, because it's not only light on your budget, but also sits close to Messe Stuttgart. To make your work trip even more convenient, we're able to provide you with up-to-date information on the best routes to take via public transport and commute with ease.
Why Your Visit Is Worth It
Do you need further encouragement to decide, if R + T is the right choice for you? We would like to point you towards the turnout rates for last edition, which went extremely well. The trade fair boasts a great number of international trade visitors every single edition:
1000+ international exhibitors from 40+ countries showcased at the event;
65,000+ international trade visitors from 140+ made the trip;
124,000+ square metres of exhibition space used.
Industry Relevance
R + T has a long history with rich traditions in the industry as it's been running from 1965 and has been consistently growing ever since then. The trade fair is open to professional visitors only and occurs every three years, which allows visitors to experience an accurate snapshot of aesthetics and market trends without ever feeling they've seen the same product twice. It's what makes R + T such an important benchmark event for many manufacturers – it reintroduces their brands to an enthusiastic audience from a variety of industries that all have ambitions to grow. The product portfolio includes roller blinds, coated textiles, burglary alarm installation, blinds, doors, control systems, security systems, engines, building parts and so much more. With 14 innovation awards as part of its schedule, R + T is a sight to behold.
Who Are You Going to Meet?
As a market leader, it's not surprising to discover that R+T attracts big decision makers in the field and generates millions in deals made during the program. Both exhibitors and trade visitors are in the majority from outside Germany, which truly gives you access to as many markets as you like. The biggest contingents came from Italy, France, Spain, Switzerland and the Netherlands. You'd be happy to hear that there's a high concentration of decision makers in the audience (87%) that are independent contractors, managing directors or members of the board.
Past editions
R + T 2021
22.02.2021 - 26.02.2021
Cancelled because of COVID 19
R + T 2018
27.02.2018 - 03.03.2018
120,000
SQ M of Exhibition Area
How to get to R + T

On Foot
Stuttgart Airport - 7 mins via Flughafenstrasse
Stuttgart Hbf – not advisable

By Car
Stuttgart Airport - 1 min via Flughafenentlastungsstraße
Stuttgart Hbf – 20 mins via B27

By Public Transport
Stuttgart Airport - not available
Stuttgart Hbf - 40 mins via S-Bahn S2 or S3
Hotels
Venue