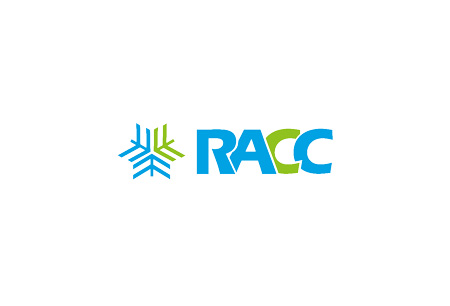 RACC
Hangzhou, China
Event Update
RACC's 2024 edition will take place between 23.10.2024 and 25.10.2024 in the Hangzhou Grand Convention and Exhibition Centre. Due to China removing its pandemic-related limitations, including the necessity to present pre-entry tests, the venue will not feature Covid-19 safety measures. Participants should note that they will be asked to present before entering China a filled-in Customs Health Declaration Form.
A Brief Overview of RACC
The RACC takes place every year for three days at the Hangzhou International Expo Center in China. Hangzhou Fima Expo Co Ltd is the event's organiser. RACC helps attendees network with leading AC, refrigeration and cold chain companies. They can also learn about the newest trends, market changes, legislation, and innovations. Furthermore, one of the event goals is to aid participants in gaining recognition.
GETA ltd understands what you need in your hotel accommodation. This includes flexible prices, links to public transportation and a strategic location. We can secure an affordable hotel reservation close to Hangzhou International Expo Center. At the very least, you will have an easy route to take with the underground or by bus to make it. That is how easy it is to organise business travel. Trust in our database of hotels in Cologne to find your perfect match.
Why Is Your Visit Worth It?
RACC is an international trade fair that can be beneficial to participants. It is exemplified by the event's successful renditions. Each receives which receives participants from over ten nations. This includes over 100 media experts, over 9,000 trade visitors and more than 300 exhibitors. This includes leading exhibitors, such as Juhua, Sinochem, Jinlong, Hispania, and Hengse.
Industry Relevance
RACC is a trade fair that can help complete various goals such as networking. This is achievable by attending the diverse sub-events. This includes the compact yet extensive exhibition, which comprises four halls. It features wares such as air conditioners and raw materials. These are distributed into four segments. The segments are air-conditioning and ventilation, cold chain, accessories, and refrigeration equipment.
The 21 forums can aid in expanding specialist knowledge and gaining recognition. They include sub-events such as:
The China Refrigerant Development Summit

The MP Buyers and Brand Enterprises Selection Meeting

The China Cold Chain Development Meeting

The HVAC and Refrigeration Industry Foreign Trade Roundtable
Each forum focuses on specific topics and participant groups. For instance, the Refrigerant Development Summit can be invaluable for refrigerant manufacturers. It can also aid members of the chemical industry. The Summit focuses on topics such as the latest sustainable innovations. It also focuses on safe waste disposal solutions and practices. The MP Buyers sub-event can aid brand enterprises in networking with global market players. The Foreign Trade Experts Roundtable can be helpful to foreign trade specialists. The Cold Chain Development Meeting features specialists such as cold chain product manufacturers. They discuss topics, such as sustainability challenges.
Who Are You Going to Meet?
RACC is an international trade fair with a diverse exhibitor and participant profile. For instance, exhibitors include manufacturers of air conditioning equipment. Additionally, attendees can examine the wares of companies related to refrigeration systems. Cold chain logistics and electronic payment systems are also on display. This is due to the presence of transportation and financial companies. Additionally, the fair features specialists related to IT, quality control and HoReCa.
Past editions
RACC 2023
25.10.2023 - 27.10.2023
30 000+
m2 of event space
RACC 2022
01.12.2022 - 03.12.2022
How to get to RACC

On Foot

By Car

By Public Transport