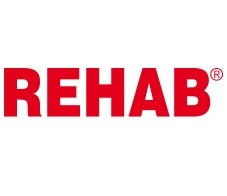 REHAB
Karlsruhe, Germany
Evnet Update
The 2025 edition of REHAB will be hosted as a live trade show between the dates of 22.05.2025 and 24.05.2025. The hosting location of the event will be Messe Karlsruhe. The venue will not feature Covid-19safety precautions due to the removal of the country's pandemic-related limitations.
A Brief Overview of REHAB
Karlsruhe welcomes back healthcare professionals and the public to the international trade show for rehabilitation, therapy and care, REHAB! Exhibitors from all over Germany and the rest of Europe are presenting the latest in products and services that improve mobility and quality of life for adults and children. All relevant categories of health aids find their way into the spotlight to inspire healthcare institutions and service providers, as well as educate families on how to allow for more disability inclusion.
Book hotels close to Messe Karlsruhe and make savings at the same time. You're well-connected to public transport and reach the exhibition centre in minutes, whether on foot or via bus. GETA Ltd provides its clients with the perfect hotel reservation for REHAB. Our team works with you to locate the best hotel rates in your price range and keep travel costs to a minimum. We believe business travel should be affordable and we can accommodate large groups. If you're in a group of twenty people or over, come to us!
GETA Ltd arranges your hotel booking in just a single day and has many other services at your disposal – airport transfers, rent-a-cars and exhibition stand construction.
Why Is Your Visit Worth It?
It's not an exaggeration to say that REHAB stands at the heart of the rehabilitation and care sector in Europe. There's a lot to gain from booking a stand during REHAB. The show keeps an active, engaged community that's interested in innovations and seeks new information on sensitive topics. There is a lot of potential to generate brand visibility. This includes coming across many relevant decision-makers and high-profile buyers.
Despite the pandemic, REHAB had a very successful edition in 2022:
358 exhibitors from 18 countries
12,000 professional and private visitors
93% of the visitors were very satisfied
90.7% express their determination to attend the following edition
Industry Relevance
REHAB Karlsruhe is a biennial international trade fair for rehabilitation, care, prevention, and the integration of disabled people that is held during summer at Messe Karlsruhe. It is a comprehensive platform for showcasing what is new across products and services in the field. With the increasing demand for high-quality healthcare aids and services, REHAB is a natural choice for suppliers, manufacturers, and service providers to establish a solid presence on the market and create lasting, beneficial partnerships across borders.
Since its inception in 1980, REHAB has cemented its position as the premier European hub for mobility-enhancing products and services for both adults and children. The show's inclusive show floor design creates a one-of-a-kind, welcoming atmosphere that meets the needs of all attendees, whether they're specialists or have a personal interest in rehabilitation.
The range of products showcased at REHAB is extensive, encompassing mobility aids, active rehabilitation and therapy solutions, educational services, and self-help organisations for disabled individuals. Industry specialists from Germany and abroad explore the latest advancements in care and rehabilitation technologies, ensuring they stay at the forefront of their respective fields. The full product portfolio is organised within twelve thematic zones:
Daily living;
Mobility;
Communication;
Child & youth rehabilitation;
Therapy & practice;
Orthopaedic aids;
Nursing & home care;
Building & living;
Occupation & Education;
Leisure, travel & sports;
Associations, organisations, corporations;
Media.
Perhaps the show's biggest strength is exploring leisure as well as rehabilitation and care. Visitors can research options towards having accessible and barrier-free holidays. The fair showcases a variety of destinations and services that cater to the needs of individuals with disabilities, enabling them to travel and make memories without having to go through unnecessary steps and research.
What sets REHAB Karlsruhe apart from other trade fairs is its commitment to inclusivity. The event embraces an inclusive expo concept, making it accessible to thousands of private visitors from the disabled community. REHAB Karlsruhe offers a dynamic and comprehensive experience, bridging the gap between industry professionals, individuals with disabilities, and those involved in their care. Through its inclusive approach and wide-ranging program, REHAB plays a vital role in driving advancements in rehabilitation and care.
Who Are You Going to Meet?
Although primarily demonstrating the advancements made by German exhibitors, the trade show has been a go-to destination for companies based in Sweden, Poland, Austria, Slovakia, the UK, Italy, Belgium, Switzerland, and the Netherlands. On the exhibition floors, visitors will experience new offerings from BDH Bundesverband Rehabilitation, CoMoveIT, Bösl Medizintechnik, Life & Mobility, Decon Mobility and brainLight.
There are two distinct groups that attend REHAB. The first group consists squarely of professionals such as retailers, therapists, rehabilitation technicians, and doctors, as well as staff and decision-makers of rehabilitation and care facilities. They have several goals in attending. On one hand, they're on the lookout for the best new products and solutions to adopt and procure. On the other, they seek new information from the various supporting events taking place during the trade fair.
REHAB is even more crucial for people with disabilities and their carers, who want to stay up to date with what's available on the market in order to improve their quality of life. Such visitors are in a position to test wheelchairs, vehicles, and cars in order to make informed decisions based on their specific needs before committing to a purchase.
Additional Value of Attending
One of the key advantages of visiting REHAB is that people with disabilities can directly connect with experts in all related fields. The public is able to talk with specialists in order to best create a barrier-free home environment and receive essential information on everything including nursing articles, home care essentials and hygiene products. Everything is all neatly organised and easy to access.
Another key highlight is the inclusive sports complex, where visitors of all kinds of abilities can get active by participating in various sports activities together and receiving training from professionals. Additionally, REHAB hosts multiple workshops and conferences that aim to exchange knowledge and improve professional expertise. Notable mentions are the stellar Interdisciplinary Conference for Therapists (Con.Thera) and the recently introduced DM-Arena, which is the very centre of car and transport solutions, education and careers, active rehabilitation, leisure, and travel.
Past editions
REHAB 2023
15.06.2023 - 17.06.2023
92.7%
of visitors rate the event as excellent
96%
of visitors rate praised exhibitor quality
REHAB 2022
23.06.2022 - 25.06.2022
92%
of visitors rated the edition as excellent
REHAB 2019
16.05.2019 - 18.05.2019
33,000
SQ M of Exhibition Area
REHAB 2017
11.05.2017 - 13.05.2017
33,000
SQ M of Exhibition Area
How to get to REHAB

On Foot
Flughafen Karlsruhe/Baden-Baden – not advisable
Karlsrubhe Hauptbahnhof - not advisable

By Car
Flughafen Karlsruhe/Baden-Baden – 37 mins via A5 and B36
Karlsrubhe Hauptbahnhof – 15 mins via B36

By Public Transport
Flughafen Karlsruhe/Baden-Baden – not advisable
Karlsrubhe Hauptbahnhof – 20 mins via S7 and 106