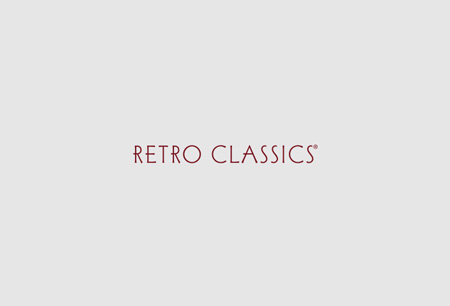 RETRO CLASSICS
Stuttgart, Germany
Book Hotel Online for RETRO CLASSICS
Book Now
Event Update
RETRO CLASSICS 2024 will be hosted as a live trade show at Messe Stuttgart. The event will occur between 25.04.2024 and 28.04.2024. The venue will not include Covid-19 safety measures, such as social distancing, due to the removal of the country's pandemic-related limitations.
A Brief Overview of Retro Classics
Germany has a rich tradition in the automotive industry and a thriving classic car scene with major collectors, buyers, and fans involved. Retro Classics is the best platform to see top-of-the-line cars from a variety of eras and brands all in one place. It's the largest and most diverse of its kind in all of Germany and showcases breathtaking cars you won't see anywhere else. As a result, the international fair has become a magnet for professionals, who expect nothing but the very best. Exhibitors are rewarded for exhibiting with high-value contacts and increased visibility.
As thousands attend Retro Classics, it's best to book hotel rooms early to benefit from available booking deals and discounts. It's hard to find the best prices for accommodation in Stuttgart on your own, so lean on us to plan the perfect business trip. GETA Ltd has worked in Stuttgart for a decade now and knows all the great hotels, hostels, and apartments. Whether you prefer upscale accommodation or a low-budget option, we make sure you always stay on budget! We regularly work with larger groups. Stay a short distance away from Messe Stuttgart and enjoy connections to public transport. GETA Ltd also provides airport transfers and rent-a-cars.
Why Your Visit Is Worth It
The car show pulls reputable dealers, conservators and mechanics from near and far, and editions are exceptionally well attended. If you're trying to build a reputation and make noteworthy sales, this show is exactly where you want to build brand recognition. The costs are a smart investment and you easily earn back what you've spent on the first day.
There's really no other event quite like Retro Classics. The 2023 edition not only returned to pre-pandemic numbers, but broke new records with over 82,000 international visitors in total.
Industry Relevance
Retro Classics has been fanning the flames of classic car appreciation for the last twenty years and it's been the go-to meeting point for driving culture enthusiasts since 2001. The annual trade fair is scheduled for four days in February at Messe Stuttgart. Retro Classics welcomes professionals and car enthusiasts alike, which contributes to the show's place in driving culture and keeps many of these old car models alive.
The exhibition halls are filled with vehicles of all types starting with motorcycles, moving to three- and four-wheelers. Racing, motocross, touring coach – there's everything you might imagine. You are in for a treat when it comes to the extensive product portfolio. Messe Stuttgart becomes an unrivaled showcase and visitors are transported to precious iconic eras made to come alive. The 7 exhibition halls are divided into the following themed zones:
classic cars
neo classics
youngtimers
spare parts
maintenance product for cars
conservators,
insurances
brand independent clubs
historical driving culture
Who Are You Going to Meet?
Retro Classics is the arena for manufacturers, dealers and clubs to establish their presence for all to see. The classic car scene continues to be a big market with high potential for procurement, so you will see truly the biggest car brands in attendance: Volvo, Ford, Fiat, Audi, Porsche, Pontiac, Bentley, Cadillac, Chevrolet, Lamborghini, Skoda, Rover, Oldsmobile, Lincoln, Mercedes-Benz Maserati, Jaguar and Peugeot.
The majority of private visitors that attended Retro Classics are German nationals, but you see a small number of devoted enthusiasts coming from all over Europe. When it comes to professionals, you see a lot of diversity as all major vehicle manufacturing regions are covered. Europe is very well represented with Germany, France, Spain, Italy and the Czech Republic. Outside of Europe, you'll see industry representatives from Japan, South Korea, and the USA.
Additional Value of Attending
Each edition is unlike any other thanks to the variety of special shows and events that celebrate a specific brand and model. Most recently, Retro Classic celebrated 70 years of automobiles from 1953, which explored the iconic and unforgettable aesthetic of the 50s as interpreted by the many top car manufacturers.
As a decade, the 50s are characterised as a period of booming industry after the war and the USA set the tone for design trends across the world. The special show features two and four wheels such as the Heinkel Tourist motor scooter, the NSU Ur-Quickly, and the Mercedes-Benz 170 S. But that is only the start as organisers have curated an exciting trip through time with the Bautz Schlepper AS 120, the Opel Kapitän, the DKW RT 200 H, Ford Comète V8 and Austin A 40 Sommerset Drophead Coupé.
There was also a special show dedicated to "75 Years of Porsche Sports Cars," which took place in two presentation areas: In the Atrium at the East Entrance and at the exhibition stand in Hall 1 directly next to the Porsche Clubs. Visitors got the chance to trace the lineage of perhaps the most recognizable race car in the world.
Another popular feature was the Police Museum with its varied collection of historic vehicles, both two and four wheelers on display onto the streets surrounding the exhibition centre.
Past editions
RETRO CLASSICS 2023
23.02.2023 - 26.02.2023
RETRO CLASSICS 2022
21.04.2022 - 24.04.2022
How to get to RETRO CLASSICS

On Foot
Stuttgart Airport - 7 mins via Flughafenstrasse
Stuttgart Hbf – not advisable

By Car
Stuttgart Airport - 1 min via Flughafenentlastungsstraße
Stuttgart Hbf – 20 mins via B27

By Public Transport
Stuttgart Airport - not available
Stuttgart Hbf - 40 mins via S-Bahn S2 or S3