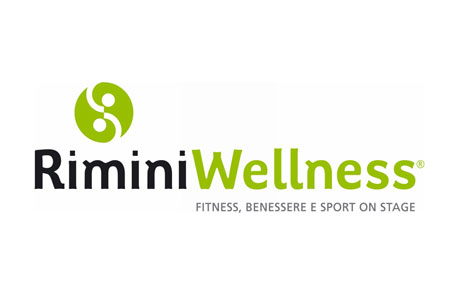 Rimini Wellness
Rimini, Italy
Book Hotel Online for Rimini Wellness
Book Now
Event Update
Rimini Wellness 2024 will be hosted as alive trade show between 30.05.2024 and 02.06.2024. Due to the country removing its pandemic-related restrictions, the venue will not include Covid-19 safeguards.
A Brief Overview of Rimini Wellness
Want to stay on-trend with the latest developments in fitness, wellness and sports? Do you wish to enter new wellness markets in Europe? Head to Rimini Wellness – the international exhibition where fitness and wellness trends come alive. It's the primary procurement platform in Europe and a key source for inspiration, ideas and knowledge exchange in all areas. Find your footing and get the visibility your brand deserves at Rimini Wellness.
You need a hotel booking online that guarantees a good night's rest and a short commute. GETA ltd works closely with you to identify the hotels close to Rimini Fiera that are a good fit on every level and manage to keep expenses to a minimum. Business travel has never been easier to plan. Book hotels for Rimini Wellness ahead of time at preferential prices and benefit from easy access to public transport. It takes you minutes to reach where you need to be. We're used to working with groups of all sizes. Whether you're a two-person show or a twenty-large delegation, we have the answer for your needs in our database. Pair your hotel accommodation with airport transfers and rent-a-car services!
Why Your Visit Is Worth It?
Rimini Wellness is where you should always strive to make your presence known, because it's an invaluable resource when it comes to accessing foreign markets. As a B2B platform, the trade fair has no rival. The main reason trade visitors attend is to stay up to date with new trends and research products. They strengthen existing partnerships and look to source new suppliers. It's the perfect venue to increase your international reach.
The exhibition is on a scale that's not been replicated easily anywhere else, and you stand to gain a lot commercially. In 2018, the trade fair boasted:
400+ exhibitors in 2018
170,000 sq m of exhibition area
200 conferences and meetings
50 courses and certifications
25,000+ visitors
400+ media representatives
Industry Relevance
Rimini Wellness is the definitive annual fair that focuses on fitness, wellness and sports in Europe and a successful launch pad for new technologies, products and services. Founded in 2006, the fair takes place at Rimini Fiera and is co-located with the THERMALIA - SALONE DEL TURISMO TERMALE. Over the years, it's proven itself to be a vital meeting point for enthusiasts, experts and professionals from the fitness industry, who come to experience the latest and best ready to hit the market from leading companies in the wellness universe.
The exhibition halls are divided into several thematic areas that each explores their own specific bubble of products, do exercises, pick up on healthy eating options and participate in an exclusive conference programme. There's truly something for everyone. Here is the full list:
Pro.Fit: exclusive program reserved for the professionals and the main international brands in the industry;
ACTIVE: open to the active public that enthusiastically takes part in the exhibition
FoodWell Expo: healthy eating practices
RiminiSteel: the most heavy-duty part of Rimini Wellness, where visitors can sign up for combat sports, martial arts, body-building and everything to do with "physical culture".
Riabilitec: the section that presents every technological innovation for motor rehabilitation and re-education.
Pilates Junction: a space entirely dedicated to the most relevant Pilates brands.
Rimini Wellness is an important event for both visitors and exhibitors, offering a unique opportunity to connect, network and discover the latest trends in the industry. Whether you're a fitness enthusiast or a professional in the industry, Rimini Wellness is an event that shouldn't be missed.
Who Are You Going to Meet?
Rimini Wellness is an event that attracts a diverse range of visitors coming from all corners of the fitness and wellness world. You're definitely going to connect with a lot of end consumers, who are passionate about leading an active lifestyle and value quality products. Not only will you make direct sales, but also receive valuable feedback from your target audience.
Among the professional visitors are importers and distributors of fitness equipment, supplements and sportswear; owners, directors and purchase managers of gym chains, who are either planning new openings or looking to refurbish their locations completely. Purchase managers working for hotel and resort chains also make a stop at Rimini Wellness to source fitness equipment. The last major group of professionals include real estate and hospitality sector managers.
On the retail side of things, Rimini Wellness attracts representatives from sports chains stores and retailers of fitness equipment, supplements and sportswear. Retailers are interested in discovering new products and catching on trends as soon as they emerge. Overall, the primary intent of visitors is to product discovery, which Rimini Wellness satisfies on all counts.
Additional Value of Attending
The Buyer's Program at Rimini Wellness offers an exclusive opportunity for professionals in the fitness and sports industry to find what they need, meet representatives from the biggest companies in the sector and take advantage of new exciting business opportunities. The program is designed to help buyers meet their perfect and form productive partnerships.
To make the most of the program, buyers can use the online platform service in the weeks before the event to search and contact exhibitors, creating their own schedule of appointments. Access to the International Buyers Lounge is also included, which provides a range of services such as cloakroom, computers, Wi-Fi, printers, photocopiers and assistance.
The program is definitely one of the highlights of Rimini Wellness for exhibitors, who can get in touch with top buyers without any unnecessary buyers. Once they schedule B2B meetings, buyers can find exhibitors at their booth, where they can better see, appreciate and learn about the products on display. The initiative is completely free, including interpreting services (excluding English, for which interpreters are not provided).
One-to-one meetings are scheduled in the weeks leading up to the exhibition in order to match the
targeted demand with appropriate offers. Two weeks before the exhibition, each exhibitor can view the profiles of all foreign delegates participating in the B2B meetings by consulting their name, country, turnover, and sector of activity and fix an appointment directly in their booth during the show.
Past editions
Rimini Wellness 2023
01.06.2023 - 04.06.2023
35 000+
Exhibitor catalogue previews
170 000
m2 of event space
Rimini Wellness 2022
02.06.2022 - 05.06.2022
RIMINI WELLNESS 2021
24.09.2021 - 26.09.2021
How to get to Rimini Wellness

On Foot
Federico Fellini International Airport – not advisable
Rimini Fs Station – 50 mins via Viale XXIII Settembre 1845

By Car
Federico Fellini International Airport – 18 mins via SS16
Rimini Fs Station – 9 mins via Viale XXIII Settembre 1845

By Public Transport
Federico Fellini International Airport – 50 mins via 9
Rimini Fs Station – 26 mins via 9