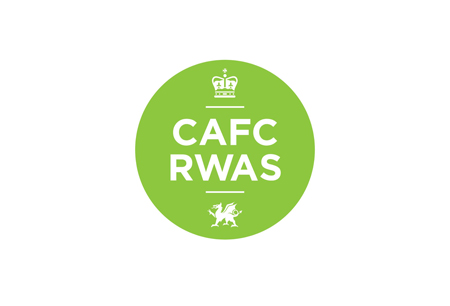 Royal Welsh Show
Llanelwedd, UK
Book Hotel Online for Royal Welsh Show
Book Now
Event Update
The Royal Welsh Show 2024 will be hosted as a face-to-face event at the Royal Welsh Showground. Due to the removal of the country's pandemic-related limitations, the event site will not include Covid-19 safety precautions, The hosting dates are set between 22.07.2024 and 25.07.2024.
A Brief Overview of Royal Welsh Show
The Royal Welsh Show is one of the biggest agricultural events to take place in Wales, and it's a platform for generating business as well as celebrating the countryside lifestyle. Here you will find everything from livestock judging to artisanal products to excellent foods. If you want to connect to local communities and meet with end consumers, this is where you get the perfect opportunity to do so in a fun and exciting way.
The upcoming edition of the Royal Welsh Show in 2023 is expected to bring in record-breaking crowds, so now is the time to book hotel accommodation. GETA ltd makes sure you find the ideal rooms in Builth Wells that are a short trip away from the Llanelwedd grounds. You're well taken care of and won't spend a small fortune on hotels or guest houses within the area. Our team knows how to work on a tight budget and welcomes the challenge of large groups. You can be travelling with over 20 people and we'd find the perfect deals for you.
GETA ltd maintains a large portfolio of travel services. Do you need to rent a car? Or perhaps need a team to build your exhibition stand? We're on it!
Why Your Visit Is Worth It
As a business opportunity, the Royal Welsh Show is the right kind of platform to establish your brand on the market and meet your target audience directly:
200,000 visitors pass through the show grounds;
More than 1000 trade stands at last edition;
9 out of 10 traders express concrete intentions to return to the show;
70% of traders considered the show as an effective means to promote their brand;
Industry Relevance
The Royal Welsh Show is an annual trade show aimed at the public and professionals in agriculture that takes place at the Llanelwedd grounds every single July. It recently celebrated 100 editions and within that time has grown from a small local event into the big community building show that it is today. The show was first staged in 1904, which was also the year of foundation of the Royal Welsh Agriculture Society.
The Royal Welsh Show performs several important roles for the area. It gives opportunities for local communities to get together. It also provides a chance for the local economy to pick up and drives tourism as the show now draws in more and more visitors from outside Wales. The long list of fun attractions and competitions captures the hearts and imagination of the crowds, who also want to do some shopping.
Exhibitors have lots to gain. The Royal Welsh Show's impact on the local economy is substantial and should be underestimated by any means as visitors generate nearly £10 million in expenditure during their time at the event. In addition to direct visitor spending, there is a significant secondary economic boost resulting from B2B trade. These sales are easily estimated to exceed £6 million, which further cements the show's importance as a procurement platform in the agricultural sector.
The Royal Welsh Show's reputation as a prime trading event is underscored by the fact that 82% of traders have previously operated trade stands at the show. This high rate of repeat participation and satisfaction are also seen in exhibitor responses towards future editions. On average, 9 out of 10 traders expressed their intention to attend again.
Who Are You Going to Meet?
We have discussed how many people attend the Royal Welsh Show, but now let's focus on who they are. As we've mentioned, the show is a crossover event aimed at both the agricultural sector and the rural communities around Builth Wells, who drive the local economy. That's why you have so many exhibitors come to the event – they're able to generate visibility and sales with end consumers as well as small and big businesses.
The type of exhibitor you will see at the Royal Welsh Show are mostly smaller artisanal businesses. The range of products they specialise in is also very rich, including machinery, health and beauty, gardening supplies, crafts, clothing, and food and drink. Charlies Stores Ltd, British Texel Sheep Society, Highway Shearing Ltd, Porsche Centre Cardiff, Showing Classics, Llanfaes Dairy Ice Cream and Farmers' Union of Wales are some businesses and associations involved with the show.
Additional Value of Attending
It's not an agriculture show without some fine competitions. Front and centre are the livestock and equine competitions, which show off the best and healthiest horses, cattle, sheep, pigs and goats to an adoring audience. But that's only the tip of the iceberg. Here's the full list of competitions at the Royal Welsh Show:
Woodlands
Homecrafts
Wood chopping
Stick making
Woolhandling & shearing
Sheepdog trials
Dairy produce
Treefelling
Pets & cavies
Rabbits
Welsh national honey show
Tug-of-war competition
Farriery
Ornamental ironwork
But that's only one part of the excitement that awaits visitors at the Royal Welsh Show. A diverse range of attractions that captivate and entertain awaits visitors. Among the highlights is the awe-inspiring Musical Drive of the King's Troop, Royal Horse Artillery. This spectacular display features an impressive ensemble of 68 horses, including four Officers chargers, each standing at a minimum height of 17.1 hands, and six 13-pounder quick-firing field guns.
The soldiers showcase precise manoeuvres, including the scissors, runthroughs, and meet-ups, while the gun teams demonstrate their skills and agility in the "small drive," featuring captivating circles, chain loops, and a thrillingly fast and closely executed scissors. The grand finale of the display culminates in a stunning gallop of all the horses, leaving spectators in awe of the power and elegance on show.
For those seeking adrenaline-fueled excitement, the Paul Hannam Quad Bike Stunt Show promises to deliver stunts that will make your jaws drop and hearts stop. The show is not for the faint of heart as Paul Hannam risks life and limb to perform precision riding, daring multiple roll stunts, and gravity-defying jumps over various obstacles found within the arena. But don't worry, Paul is a seasoned professional with 25 years of experience riding quad bikes and 10 years of racing at the British Championship level. Paul jumps over everything imaginable - cars, vans, tractors and even monster trucks. He does it all without a landing ramp!
Past editions
Royal Welsh Show 2023
24.07.2023 - 27.07.2023
Royal Welsh Show 2022
18.07.2022 - 21.07.2022
Royal Welsh Show 2021
19.07.2021 - 22.07.2021
Royal Welsh Show 2020
20.07.2020 - 23.07.2020
Cancelled because of COVID 19
How to get to Royal Welsh Show

On Foot
Llandrindod Wells Station – Not Advisable
Cardiff Airport – Not Advisable

By Car
Llandrindod Wells Station – 14 mins via A483
Cardiff Airport – 1h43mins via A470

By Public Transport
Llandrindod Wells Station – 29 mins via transport 48
Cardiff Airport – Not Advisable