Sandringham Flower Show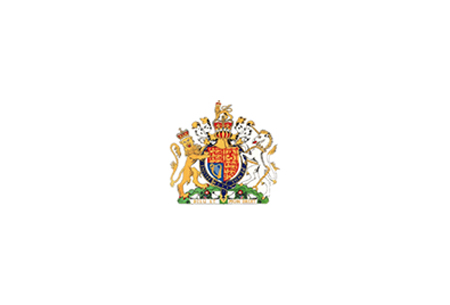 Sandringham Flower Show
UK , Sandringham
Book Online for Sandringham Flower Show
Book Now
Covid-19 Update
On July 27th, 2022, Sandringham Flower Show 2022 will take place. The event will be held as a face-to-face exhibition. The hosting location of the event will be the Sandringham Estate in the UK. The Estate will have the most up-to-date Covid-19 preventative measures in place. These will include precautions such as social distancing. Due to the implemented travel restrictions, attendees must show 3G papers such as proof of recovery upon arrival.
A Brief Overview of Sandringham Flower Show
Sandringham Flower Show entices visitors with the very finest show gardens, floristry, and plants grown in the Norfolk region. This long-lasting flower has been the main point for gardening clubs and garden designers to show off their creations, enter into competitions and exchange tips. The flower show creates the perfect environment for exhibitors to connect with local communities and make a high number of direct sales due to the event's popularity.
Why Consider GETA ltd?
Complement your trip to Sandringham Flower Show with affordable hotel rooms in the area. The village of Sandringham becomes a popular tourist destination during the show, so be sure to get a good hotel early. GETA ltd does all the work for you. We scout for suitable hotels and guest houses and send you a list with hand-picked deals for your budget. Book hotels for Sandringham Flower Show with a single phone call and enjoy your time at the event!
Why Your Visit Is Worth It
Your commitment to Sandringham Flower Show is short-term as the show lasts for only one day, so participation is relatively low cost. There's also the matter that the flower show consistently brings in large groups of visitors over the entire day, so you'll be busy selling products and having your name out there. Here are some statistics:
139 years of history and Royal Patronage
200 trade stands available to exhibitors
20,000+ overall visitors attend the show
Industry Relevance
Sandringham Flower Show is steeped in history. It was founded in 1881, for one, and it's held near Sandringham House, which is the current country retreat for Queen Elizabeth II. The flower show has humble beginnings as a stimulus for tenants on the estate to maintain their gardens, and this spirit has continued to this day through the various show garden and amateur garden competitions.
Alongside the variety of plants, flowers, gardening supplies, fruits and vegetables, visitors can also discover a lot of local crafts and delicious food during the day. The continued Royal patronage of the Sandringham Flower Show adds prestige to exhibitors and competitors. Additionally, there's a lot of activities to partake in from open classes to thrilling arena acts.
Who Are You Going to Meet?
The bulk of the visitors attend Sandringham Flower Show as a swell day trip. It's mostly holiday makers from all over the country and local communities who come to enjoy good food, excellent weather and do some sightseeing.
Tickets allow visitors to Sandringham Gardens, Museum and Church. In addition, Prince of Wales and the Duchess of Cornwall make an appearance every year. Tourists aside there are a lot of amateur gardeners, who sign up for the King George Vl Challenge Cup and the Queen Mother Challenge Cup. Gardening clubs, professional garden designers, local nurseries and farmers all attend the flower show as well.
Past editions
Sandringham Flower Show 2020
29.07.2020 - 30.07.2020
Cancelled because of COVID 19
How to get to Sandringham Flower Show

On Foot
King's Lynn – not advisable
London Stansted Airport – not advisable

By Car
King's Lynn – via A1078 and A149, 15 mins
London Stansted Airport - 1h38 mins via A10

By Public Transport
King's Lynn – via transport 35, 29 mins
London Stansted Airport – not advisable