Seatrade Cruise Med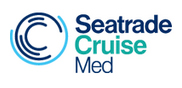 Seatrade Cruise Med
!!! Important !!! The 2020 edition of Seatrade Cruise Med has been officially postponed by the organisers due to coronavirus.
No other destination makes sense as a stage for Seatrade Cruise Med than the sunny Santa Cruz in Tenerife on the breathtaking Canary Islands. This international exhibition has taken upon itself to give visitors the future in shipping, shipbuilding and port equipment. You can expect close to 200 exhibitors and over 3500 industry insiders to attend the three-day program. Choose a strategic online hotel reservation and get the best deals in no time.
Book a hotel for Seatrade Cruise Med without any hassle or stress. Save yourself the countless hours researching the location and comparing offers, when you can have us do all this work for you and do it in one day. We're excellent when it comes to providing you with a custom-tailored option that fits your budget and locates you where you want. This ensures you're predisposed to do well, whether you're doing market research on the latest technologies in shipbuilding and repairs, marine equipment manufacturers, cruise terminals and interiors, or seek out new business partners.
Turn All Business Travel Into a Holiday
with a Team That Understands
What You Need