Seatrade Cruise Med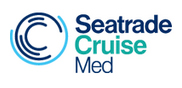 Seatrade Cruise Med
Spain , Málaga
Book Online for Seatrade Cruise Med
Book Now
A Brief Overview of Seatrade Cruise Med
No other exhibition provides cruise lines and the maritime travel sector with the right environment for growth, networking and market penetration. Seatrade Cruise Med is a leading exhibition for the cruise sector in the Mediterranean and is part of the Seatrade Cruise portfolio, which has events in the USA, Asia and the Middle East. Discover trends just as they're gaining speed, talk with the biggest experts, connect with decision makers from all over the world.
Book a hotel for Seatrade Cruise Med without spending hours on end and a small fortune on rooms in Malaga, Spain. GETA ltd handles your hotel reservation and gets you all set up within one day. We have a big network of hotels all over the city and work with you to book the right one. Your convenience is our top priority so we always send you offers near the exhibition grounds for a fast commute!
Why Your Visit Is Worth It
Seatrade Cruise Med creates the right conditions for exhibitors to reach the correct audience and close big deals. The exhibition has a high international appeal and statistics are on your side:
• 170+ international exhibitors
• 175 cruise line personnel
• 4300+ international trade visitors
• 89 countries
• 20+ conference sessions
• 62 speakers
Industry Relevance
Seatrade Cruise Med is a rather young exhibition as the very first edition took place in 1996, but it has been integral to the development of the cruise industry in the Mediterranean region, which is one of the biggest markets in the world. Editions are held once every two years at the FYCMA Palacio de Ferias y Congresos in Malaga, Spain. In terms of products, buyers can discover every major product group and equipment – carpeting and textiles, uniforms, restaurant equipment, decking, terminals, marina coatings, onboard consumer retail, steering, navigation technology, security systems and protective clothing. Aside from procurement, there's a lot of interest in the conference program. Top speakers will address subjects like new destinations, sustainability, how to meet future demand, technology and Vision 2030.
Who Are You Going to Meet?
You'll only get to meet with the very best in cruise lines like MSC, Carnival, SAGA, NCL, Noble Caledonia, Azamara, AIDA, Star Cruises, Genting, Disney Cruise Line, Cunard, Tui, Viking, Sea Cloud. The audience also spans from every single related industry and sector. Exhibitors can speak to tourism authorities, cruise posts, tour operators, ground handlers, cruise associations, airports, hotels, airlines, classification societies and shipbuilders. That's only scratching the surface. There is a lot of presence from the Spanish market, but you also have good numbers from other European countries and even as far away as Asia and the USA. What's new to Seatrade Cruise Med is the addition of Seatrade Cruise Expedition, which services the needs of the emerging expedition market.
The Latest News on COVID
Cruise industry decision makers will be happy to hear Seatrade Cruise Med 2022 is a go! There's been a lot of excitement about returning to a physical edition since the digital Seatrade Cruise Med 2020 and Seatrade UBM EMEA will deliver. Now that the coronavirus pandemic is slowly being put under control, organisers can focus on planning out a safe exhibition set for September 14th – September 15th. Organisers are working with local officials to ensure the health and safety of all in attendance at FYCMA Palacio de Ferias y Congresos in Malaga, Spain. Visitor compliance is mandatory.
Past editions
Seatrade Cruise Med 2020
16.09.2020 - 17.09.2020
Cancelled because of COVID 19
SEATRADE MED CRUISE 2018
19.09.2018 - 20.09.2018
How to get to Seatrade Cruise Med

On Foot
Malaga-Costa del Sol Airport – not advisable
Málaga María Zambrano railway station – 45 mins via Cmo de S. Rafael

By Car
Malaga-Costa del Sol Airport – 15 mins via MA-21
Málaga María Zambrano railway station – 15 mins via Av. Juan XXIII

By Public Transport
Malaga-Costa del Sol Airport – 55 mins via transport A
Málaga María Zambrano railway station – 20 mins via transport 20
Hotels
Venue