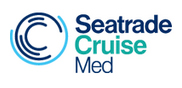 Seatrade Cruise Med
Málaga, Spain
Book Hotel Online for Seatrade Cruise Med
Book Now
The Latest News
Cruise industry decision-makers will be happy to hear Seatrade Cruise Med 2024 is a go! The live trade exhibition is set for September 11th – September 12th, 2024. The FYCMA Palacio de Ferias y Congresos in Malaga, Spain, will not feature Covid-19 safety precautions. This is due to the removal of the country's pandemic-related limitations.
A Brief Overview of Seatrade Cruise Med
No other exhibition provides cruise lines and the maritime travel sector with the right environment for growth, networking and market penetration. Seatrade Cruise Med is the leading exhibition for the cruise sector in the Mediterranean and is part of the Seatrade Cruise portfolio, which has events in the USA, Asia, and the Middle East. It's the most effective platform to come in contact with the industry players and stay on top of emerging trends. The support programme gives you access to the biggest experts.
GETA Ltd has provided hotel accommodation for exhibitors for over ten years and has sent people to major cities all around the world. Our team makes sure you have access to hotel accommodations across all price points no matter where you go. We know Malaga in great detail and provide you with top deals close to the FYCMA Palacio de Ferias y Congresos. Whether you're looking for low-cost or upscale rooms, we have what you need. You make savings and keep commuting to a minimum at the same time. In addition to hotel reservations for Seatrade Cruise Med, GETA Ltd offers a number of additional services like rent-a-car and airport transfers.
Why Your Is Visit Worth It?
Seatrade Cruise Med succeeds as a high-level procurement platform, which means that you are in the right position to expand your professional network. It makes perfect sense to rent floor space as you're able to meet with all relevant trade visitors in the region. Many exhibitors manage to earn back their expenses during the first day. The trade fair is specialised and focused so you have a real chance to meet with everybody.
Previous editions have pulled:
170+ international exhibitors
175 cruise line personnel
4300+ international trade visitors
89 countries
20+ conference sessions
62 speakers
Industry Relevance
Seatrade Cruise Med is a rather young exhibition as the very first edition took place in 1996, but it has been integral to the development of the cruise industry in the Mediterranean region, which is one of the biggest markets in the world. Editions are held once every two years at the FYCMA Palacio de Ferias y Congresos in Malaga, Spain. As mentioned, this is only one of many trade fairs in the Seatrade Cruise portfolio. There are also Seatrade Cruise Europe, Seatrade Cruise Asia, Seatrade Cruise Global and most recently F&B@Sea, which is an interactive sensory event unlike anything else in the history of Seatrade Cruise.
In terms of products, buyers can discover every major product group and equipment – carpeting and textiles, uniforms, restaurant equipment, decking, terminals, marina coatings, navigation technology, onboard consumer retail, steering, security systems and protective clothing. Aside from procurement, there's a lot of interest in the conference program.
Top speakers will address subjects like new destinations, sustainability, how to meet future demand, technology and Vision 2030.
Who Are You Going to Meet?
You'll only get to meet with the very best in cruise lines like MSC, Carnival, SAGA, NCL, Noble Caledonia, Azamara, AIDA, Star Cruises, Genting, Disney Cruise Line, Cunard, Tui, Viking, Sea Cloud. The audience also spans from every single related industry and sector. Exhibitors can speak to tourism authorities, cruise posts, tour operators, ground handlers, cruise associations, airports, hotels, airlines, classification societies and shipbuilders.
That's only scratching the surface. There is a lot of presence from the Spanish market, but you also have good numbers from other European countries and even as far away as Asia and the USA. What's new to Seatrade Cruise Med is the addition of Seatrade Cruise Expedition, which services the needs of the emerging expedition market.
Seatrade Cruise Med is suitable for a great variety of exhibitors since the trade fair has an appeal to all related travel sectors. You'll exhibit side by side with cruise ports and destinations, tourism authorities, destination management companies, tour operators and ground handlers, ship agents, cruise associations, cruise terminal suppliers, shipbuilders and repair, IT suppliers, classification societies, marine equipment and manufacturers, and hotels, airports and airlines.
Additional Value of Attending
One of the most valuable aspects of the trade show is the support programme. The highlight is, of course, the conference, which in 2022 ran under the slogan of 'Steering Change Together' and had two keynote speeches. The multi-track sessions covered the latest trend in ports & destinations. You had access to an interesting mix of talks and presentations.
Previous topics include Human VS Machine: the Impact of Technology on Shoreside Experiences, Beyond the Poles: Expedition Workshop, Attracting Millennials to Cruise: The Next Generation, Redefining Luxury Cruising, The Changing Geography of the Med: Adapting and Improvising, Health & Safety: Change and Collaboration, and Destination Stewardship: the Integrity of the Local Community.
The Showcase Deck is the other major event that gathers a lot of visitors. You get to learn live from leaders in the industry, who are bringing in fresh insights. The focus is wide reaching and covers a lot of industry issues. Top cruise executives also regularly sit down to give detailed interviews on current trends. The previous edition held presentations on Technology Advances: Ashore and Onboard, Marketing Strategies behind Reviving Destination Tourism, Wins Around the World: Looking Outside the Med and sustainability.
If you're a disruptor, innovator or a startup, it's your moment to shine and gain attention by signing up for the Lightning Pitch Competition. You have the opportunity to find interested investors and potential working partners to develop your business in the future.
Although business and networking are high on visitor's priority list, there are ample opportunities to connect in a more casual atmosphere. You have a choice between two excellent events. At the Welcome Reception, you kick things off in style and then get to say goodbye to all the contacts you've made during the Sail Away Party! Another exciting programming item is the Seatrade Cruise Awards announcement, which honours the companies that have done the utmost over the course of the year. Being an award winner comes with several perks when it comes to promotion.
Past editions
Seatrade Cruise Med 2022
14.09.2022 - 15.09.2022
200+
Cruise Line Personnel
Seatrade Cruise Med 2020
16.09.2020 - 17.09.2020
Cancelled because of COVID 19
SEATRADE MED CRUISE 2018
19.09.2018 - 20.09.2018
How to get to Seatrade Cruise Med

On Foot
Malaga-Costa del Sol Airport – not advisable
Málaga María Zambrano railway station – 45 mins via Cmo de S. Rafael

By Car
Malaga-Costa del Sol Airport – 15 mins via MA-21
Málaga María Zambrano railway station – 15 mins via Av. Juan XXIII

By Public Transport
Malaga-Costa del Sol Airport – 55 mins via transport A
Málaga María Zambrano railway station – 20 mins via transport 20