Shrewsbury Flower Show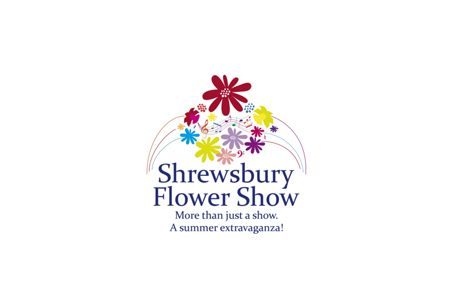 Shrewsbury Flower Show
UK, Shrewsbury
Book Online for Shrewsbury Flower Show
Book Now
A Brief Overview of the Shrewsbury Flower Show
The Shrewsbury Flower Show is a Guinness record-holder for the longest-running flower show in the world and there's a reason to its longevity. The flower show commits to showcasing the best talent within the United Kingdom when it comes to florists, garden designers and growers. The annual show also aims to please visitors with lots of live entertainment and vendors that offer art, antiques, wines, honey and bee products, fresh vegetables and fruit.
It's going to be jam-packed event, which creates an influx of visitors to Shrewsbury, so don't wait too long to claim your hotel deals for the Shrewsbury Flower Show. GETA ltd presents you with early bird discounts and deals so you get optimal hotel stay during your time exhibiting. There's a simple way to have your entire business trip planned – call GETA ltd. We take into account your budget and strive to locate the perfect hotels close to The Quarry.
Why Your Visit Is Worth It
There are two major reasons to exhibit at the Shrewsbury Flower Show – reputation and scale. It is a solid bet that you will raise your profile overall by exhibiting at a show with over a century of history. This longevity also translates to a steady stream of large crowds, which is quite useful for stimulating direct sales and building brand awareness:
60,000+ visitors in total per edition;
133 years of tradition;
29 acres of exhibition space;
Industry Relevance
The Shrewsbury Flower Show is held every single summer during August in Shrewsbury and the location of the event is the town's main park, The Quarry. As mentioned, the flower show has a rich history since its inception in 1857 and the early iterations of the show feature high wire acts and balloon ascents, which created quite the spectacle. Today, the importance of the show has to do with honoring the long-standing gardening tradition through gardening competitions and the stimulation of the local economy. That's why in addition to the flower and nursery exhibits, there is lots of local produce, foods and wine, honey and bee products around for purchase. Fireworks, lectures and military band performances are all in order at the Shrewsbury Flower Show.
Who Are You Going to Meet?
The main businesses that exhibit and take part in the gardening competitions are nurseries, garden designers, florists and growers. Some of the names associated in the past include Brighter Blooms, Chrysanthemums Direct, Cooks Garden Centre, Dibley's Nurseries, Every Picture Tells a Story, Hoyland Plant, Jacques Armand Int, Palms Exotics, Roualeyn Fuchsias and Tynings Climbers. The Shrewsbury Flower Show attracts a lot of people involved within the flower and gardening sectors, who are looking for purchases, probe the market and partake in the Marquee exhibits. The rest are people on holiday, locals and families with children. Prior to the 2020 cancellation due to COVID-19, the flower show had been cancelled only during the two World Wars.
How to get to Shrewsbury Flower Show

On Foot
Birmingham Airport – not advisable
Shrewsbury Railway Station – via A5191, 13 mins

By Car
Birmingham Airport – via M6 Toll and M54, 1h7mins
Shrewsbury Railway Station - via A5191, 5 mins

By Public Transport
Birmingham Airport – via Transport for Wales train, 1h31mins
Shrewsbury Railway Station – not available
Hotels
Venue