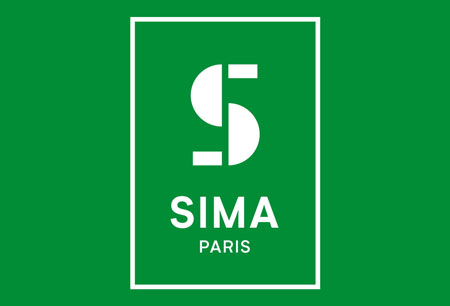 SIMA Paris
Paris, France
Event Update
SIMA Paris 2024 will take place as a live event between November 24th and November 28th, 2024, at the Paris Nord Villepinte. Due to the lifting of the country's pandemic-related limitations, the venue will not contain Covid-19 safety precautions.
A Brief Overview of SIMA
Introduce yourself to the latest updates in industry standards, technological innovations and best solutions in agriculture, horticulture and gardening at SIMA. The international trade fair is one of the biggest platforms in the world and a valuable source for new contacts across regions across the territory of Europe. The host city of Paris, France welcomes high-profile exhibitors and visitors to conduct business and catch up with developments in their niches.
GETA ltd knows all the great deals around Paris and tailors hotel accommodation for exhibitions to your specific needs. Whether you're a small company looking to spend less on their business trips or a large company with high demands, expect excellence and the best value for your money. It's our mission to present you with a hotel room that's close to the event venue and has excellent connectivity to Paris public transport. A good commute is one of our top priorities!
Why Your Visit Is Worth It
SIMA is a central engine for the development of agribusiness in France and Europe as a whole. It has reached a massive scale that's not to be ignored and functions as the perfect meeting place for supply and demand to meet. Here is some statistical data to convince you to pay attention:
1800 international exhibitors from 42 countries showcased at the event;

230,000+ international trade visitors from 140 countries made the trip;

127,000 square metres of exhibition space used;

15 exhibition halls.
Industry Relevance
SIMA has been on the scene since 1922 and has adopted a biennial format with each new edition falling on odd years. Paris Nord Villepinte serves as host and together with SIMAGENA – a trade show dedicated to breeding and farming animals – the trade fair creates an accurate and in-depth profile of modern agriculture. SIMA has 15 themed halls that represent the entire product portfolio – traction, components, tilling, plant protection, irrigation, harvesting, post-harvesting, equipment for tropical crops, handling, stock-breeding equipment, milking and dairy equipment, sustainable development, professional landscaping, management and professional organisations. It goes without saying that visitors not only have the chance to see the products, but also see them in practical demonstrations.
Who Are You Going to Meet?
What is the audience for SIMA? Farmers and breeders, of course. They make up for 71% of trade visitors to make it to the trade fair. Then there are agricultural and forestry contractors, distributors, dealers, importers, merchants and cooperatives. Although there are 140 countries represented with some 400 international delegations in the last edition, SIMA is predominantly a French-oriented event as only 25% of visitors came from outside France, but that number has been steadily on the increase. The countries with the biggest numbers include Belgium, Spain, the UK, Japan, Luxemburg, Tunisia, Morocco, Norway, Finland, Canada, Russia, the Czech Republic and Germany amongst others.
Additional Value of Attending
Organisers invest a lot in order to promote innovation and give pioneering companies the chances to shine and attract qualified buyers and investors. SIMA TECH is where all groundbreaking work and innovations hit the stage. This special stage takes a look at practical solutions at solving today's agricultural challenges and ensures a better, more sustainable tomorrow. You'll see a lot of cutting-edge research on improving the profitability of farms, reducing environmental impact and taking into account the agro-ecological transition and reducing drudgery and improving safety at work. These are big topics that experts will break down into talks, workshops and meetings so that you get the most value out of your visit.
SIMA TECH houses the Start-up Village – one of the most successful and popular features at the exhibition. Visitors are able to discover 70 companies that are truly reimagining farming as we know it today. The village gives tools for companies to demonstrate their knowledge and value as part of a supporting programme as well as product pitches that introduce visitors in greater detail about what they can expect from each participant. Companies that showcased in 2022 include Agri-Echange, Cereaori, Agoragom, Dilepix, MiiMOSA, Lisy, Hyperplan, Javelot, TSE and Rosella Biosystem.
The other very important component of SIMA TECH is the Robotics village by FIRA. This is the playground for agricultural robotics – a brand new chapter in the history of agriculture with so much potential at the moment. Manufacturers are able to pitch on the same stage as start-ups. The majority of the space here is dedicated to talks, round tables and workshops that discuss topics like robotics in viticulture; robotics as a way to reduce the use of chemical products; robotics for the care of livestock; and robotics for the care of fruit and vegetables. You'll hear about all possibilities and concerns that come with the territory.
Organisers put a lot of effort into pushing the next generation of farmers. In 2022, more than 6000 students interested in agriculture and new technologies had the chance to come face to face with pioneers and learn all about career paths and the possibilities of technology. If you're looking to recruit new people to your operation, then SIMA TALENT is where you need to be. The event is an efficient matchmaking tool that hosts job dating sessions between recruiters and candidates.
Finally, we have to discuss the hotly anticipated award shows. Many eagerly wait to hear who has won the international SIMA Innovation Awards. Only 17 innovations can claim top prizes and get the extra boost in publicity. The competition is definitely tight and winning your category creates additional buzz and interest from qualified buyers. The awards aim to reward the excellent work done to transform the agriculture industry.
The next set of awards are organised in partnership with Axema and Nuffield International – the SIMA Farming Awards. Copa Cogeca, Franceagritwittos and INRAE form the official jury, which has a tough job – selecting seven farmers, who have done their best to adopt sustainable solutions and technologies. The awards have a simple goal to demonstrate just how big an impact innovation has on the economy, society and environment.
Past editions
SIMA 2022
06.11.2022 - 10.11.2022
How to get to SIMA Paris

On Foot
it is not recommended to walk to the exhibition centre from the Orly Airport, nor from Gare du Nord

By Car
approximately 1h 15 min with a car from Orly Airport
from Gare du Nord 33 min (20.5km)

By Public Transport
from Orly Airport: get the airport train to Antony Station and from then RER B trainf for 18 stops to Gare du Parc des Expositions (+ 11extra minutes walk to the fairgrounds) ~ 1h 15min
from Gare du Nord take RER B for 9 stops (25 min) to Gare du Parc des Expositions and then you have extra 10 min walk = total 35 min