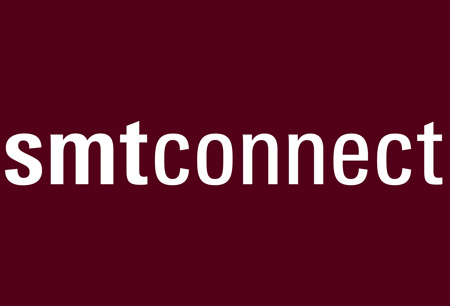 SMTconnect
Nurnberg, Germany
Book Hotel Online for SMTconnect
Book Now
Event Update
The 2024 edition of SMTconnect will occur between the dates of 11.06.2024 and 13.06.2024. The hosting location for the live trade fair will be Messe Nuremberg. The venue will not have a strict Covid-19 safety plan in place due to the removal of the country's coronavirus restrictions.
A Brief Overview of SMTConnect
SMTConnect is a specialised international trade fair dedicated to the electronic production industry that opens doors for exhibitors to penetrate markets all over Europe. The fair covers the full value chain, making it a highly attractive procurement platform for senior buyers. Buyers from several industries use this opportunity to procure new products, research market trends and network with suppliers. Innovation sits at the core of SMTConnect – all the more reason to attend.
GETA Ltd provides hotel accommodation for trade fair at fair prices no matter where business takes you next. We've sent thousands all over the world and know how to accommodate any budget. Large groups are more than welcome. Our team finds rooms for twenty just as easily as rooms for two. Book hotel rooms close to Messe Munich without paying a small fortune. From economy rooms to high-end suits, we meet every need. You'll stay close to public transport and reach the exhibition centre in minutes.
In addition to hotel reservations for SMTConnect, GETA Ltd provides bonus travel services such as airport transfers and rent-a-cars. Do you require a team to build your exhibition booth or book a meeting room? We have it covered.
Why Your Visit Is Worth It?
The niche nature of SMTConnect means that you're only going to meet qualified sales leads, which lead to high conversion rates. Electronic production moves at a breakneck speed and the fair gives exhibitors the necessary visibility to stay relevant, connect with potential partners and enjoy a deep overview of the market at large.
SMTConnect doesn't show any kind of slowing down judging by the numbers even though the entire exhibition sector is still recovering from the pandemic:
321 international exhibitors

9055 international trade visitors

60 countries

21,200 sq. metres of exhibition space
Industry Relevance
SMTConnect, formerly known as SMT Hybrid Packaging until 2018, is a highly important fair for the electronic production community in Europe. Founded in 1987, the annual event is a meeting place for all fields of microelectronic production, including electronic manufacturing services. It's an unparalleled procurement platform that brings in thousands to Messe Nuremberg each May.
The international trade fair is the only one of its kind in all of Europe! Nowhere else do you get to see such a concentration of people and technologies from the areas of development, production, services and the applications of microelectronic assemblies and systems. It's a cross-sector must-attend of the highest order and a unique opportunity for exhibitors to reach buyers from numerous unrelated fields and industries.
SMTConnect provides an ideal setting for knowledge exchange, developing tailored solutions for electronic assemblies and systems and laying the groundwork for profitable long-term partnerships – all strong reasons to compel you to book exhibition space. Each edition provides a 360-degree overview of the latest trends, tools, and technologies in electronic production. The entire exhibition space is divided into five main product areas of interest:
System Development and Production Preparation

Materials and Components

Processes and Manufacturing

Reliability and Testing

Software and Production Control
Who Are You Going to Meet?
SMTconnect appeals to some well-known German exhibitors like GINZINGER ELECTRONIC and ILFA Industrieelektronik und Leiterplattenfertigung aller Art, but its unique profile puts it on the map for some of the world's true innovation leaders: SYSTEMS, ASYS, Ersa, Essemtec, FUJI, JUKI, Panasonic, SMT Wertheim and Viscom. As of right now, international exhibitors make up a total of 37% of attending exhibitors.
Because just about every industry in today's age requires microelectronic devices, materials and services, the audience at SMTconnect consists of professionals with varying backgrounds. You'll get to network with potential buyers working in:
Academic institutes;

Air- and spacecraft industry;

Automobile engineering;

Chemical industry;

Computing electronics;

Consulting;

Consumer electronics;

Development services;

Editors, publishers;

E-mobility;

Industrial electronics;

Medical electronics;

Microelectronics;

Optoelectronics;

Rail and traction;

Telecommunication.
Around 81% of trade visitors are involved in purchasing decisions. You'll meet with professionals working in production, sales, management, design & technology, and R&D in their respective organisations. Looking at the map, you see a strong presence from European buyers. Out of all 60 countries, it's Italy, the Czech Republic, Great Britain, France, the Netherlands, and Hungary that have the highest numbers of visitors.
Additional Value of Attending
One edition of SMTConnect introduced a new element to its programme, which proved to be a resounding success. The SMT Insights: Talks series of online events was a massive smash and a great resource for those professionals, who were unable to attend in person. Entirely online, these short lectures feature some of the sharpest minds working today breaking down important topics in short presentations, in German or in English.
Sustainability, digitalization, Industry 4.0 and materials management are the topics that dominated the inaugural event and will apply for the next crop of presentations. Each presentation lasts for 20 minutes, after which comes a 10-minute Q&A session to help spark further discussions and help experts effectively network.
Here are the lectures presented at the first SMT Insights: Talks.
"Soldering on Lightweight Plastic: Sustainable Manufacturing of Innovative Product Concepts", Stan Farnsworth, PulseForge Corp. (USA)

"Herausforderung Klimaneutralität – Nachhaltige Lösungen für thermische Systeme in der Elektronikproduktion" Dr. Karin Hergert, Rehm Thermal Systems GmbH
Another distinguishing feature of SMTconnect is the "Future Packaging" live production line. This special area is organised by Fraunhofer IZM and walks visitors through each stage of the assembly process from start to finish. For exhibitors, this is an excellent opportunity to showcase products and services in a dynamic environment. Live demos are part and parcel of the area as are the test procedures necessary when a product exits the assembly line.
Sustainability remains the thematic point of view that unites the entire showcase. Buyers see first-hand how they can improve their ecological footprint and practice better material management.
Lastly, we have to mention the rich information programme that consists of podium discussions, live product demonstrations and company presentations at the many forums scheduled throughout the trade fair. Trade visitors have more avenues to explore technological breakthroughs and new products in a much more detail-oriented fashion.
Past editions
SMTconnect 2023
09.05.2023 - 11.05.2023
SMTconnect 2022
10.05.2022 - 12.05.2022
35%
of visitors were from abroad
How to get to SMTconnect

On Foot
Nuremberg Airport – not advisable
Nuremberg Central Station – 1 hr via Allersberger Strasse

By Car
Nuremberg Airport – 30 mins via B4R
Nuremberg Central Station – 10 mins via Münchener Strasse

By Public Transport
Nuremberg Airport – 30 mins via U-Bahns U2 and U1
Nuremberg Central Station – 10 mins via U-Bahn U1