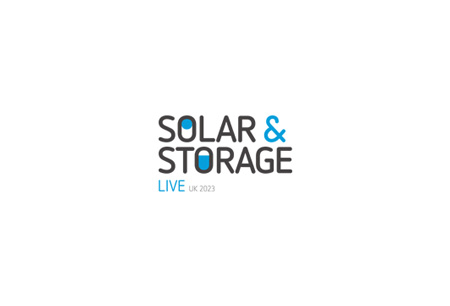 Solar & Storage Live
Birmingham, UK
Book Hotel Online for Solar & Storage Live
Book Now
Event Update
Solar & Storage Live 2024 will take place on September 24th and 26th, 2024. It will be held at the NEC Birmingham in the United Kingdom. The venue will not include Covid-19 safeguards due to the absence of the country's pandemic-related regulations.
A Brief Overview of Solar & Storage Live
Solar & Storage Live serves the needs of the solar energy and photovoltaic systems' industry. The international trade fair unites the entire market in the UK and presents plentiful opportunities for foreign exhibitors to grow their business. Here you'll see the latest and most innovative products and services as they debut and benefit from a stellar information programme. The future is solar and Solar & Storage Live is where you'll see its trajectory.
Book hotel rooms for Solar & Storage Live ahead of time to beat the rush and make terrific savings on your stay. GETA Ltd presents exhibitors with a wide range of options at optimal prices – hotels, hostels, and apartments. Whether you're travelling with a few people or in a large group, our team is here to accommodate all your needs. Get the best deals near The NEC and enjoy a short commute to the exhibition grounds. You have access to public transport. In addition to accommodation for trade shows, GETA Ltd helps you plan every detail. Do you require an airport transfer? How about booking a meeting room during your visit? We handle it all!
Why Your Visit Is Worth It
You don't want to miss out on the important conversations and networking that's taking place at Solar & Storage Live. The trade fair attracts high-profile buyers, which guarantees a boost in sales numbers and guarantees the quality of all sales leads. You'll earn back all exhibiting expenses on the very first day. Here are the key numbers to make up your mind:
30+ strategic partners
250+ international exhibitors
200+ speakers
60+ startups
15,000 international trade visitors
Industry Relevance
Solar & Storage Live is the biggest fair of its kind in the United Kingdom, which means you'll be in the presence of the best national and international exhibitors and have access to the entire local market. This makes the trade fair an effective platform to establish a presence. Plus, you'll see all the groundbreaking innovations across all products and technologies, solar cells and cost-effective manufacturing processes. Editions are normally held every September at The NEC in Birmingham, UK. It's definitely an event that should not be missed.
You're in prime position to influence the transition to a much greener, smarter, more decentralised energy system. The exhibition halls cover the entire spectrum of products from solar modules and solar technology to photovoltaic systems, photovoltaic technology and renewable energy. The hall plan is organised around five theatres - Large-Scale Solar and Storage, Commercial and Industrial Solar and Storage, Everything Installer, Energy Storage and ChargEV. Tickets are absolutely free for everyone and give admission to the premium conference, the exhibition and networking with thousands of industry leaders.
The trade fair receives generous backing and sponsorship from giants in the industry - GivEnergy, Immersa, ROSH Engineering, 3E, CEF, Belinus, Conrad Energy, CYG, Edina, Energybank Systems, FOX ESS and IMO.
Green energy is only gaining its footing in the UK. There's a lot of movement happening now and it's important to catch the wave. Solar technology has proven itself in the UK - solar is already capable of producing as much as 30% of UK electricity at different points of the year. Plus, the costs of production have dropped significantly. Since 2010, the cost of rooftop solar has declined by roughly 60% while the utility scale solar has dropped by 88% during the same time period.
Who Are You Going to Meet?
Solar & Storage Live welcomes the entire solar and renewable energy community from innovators to manufacturers to researchers, installers and institutions. You will recognise names such as SWM, CarbonTRACK UK, Cenex, Coventry City Council, EVC Solutions Ltd, Morzak, Powerstar and the University of Birmingham. The trade fair values innovation above all else, which is why there is a defined area dedicated to startups in need of investments and long-term partners.
Additional Value of Attending
We can't talk about Solar & Storage Live without talking about its incredible conference. You'll hear from top experts like Bim Afolami (Hitchin and Harpenden), Paul McLennan (MSP for East Lothian), Sotiris Georgiopoulos (UK Power Networks), Tanya Sinclair (ChargePoint) and Jo Parker-Swift (SOLIVUS). The conference explores all the most pressing challenges related to the renewable energy sectors, incredible innovations and potential solutions. The programme follows six specific themes - Everything Installer (Residential Scale), Large Scale Utility Solar, ChargeEV, Commercial & Industrial Solar, Storage & Batteries, and Solar Technologies and Innovation.
In 2022, Solar & Storage Live has created a whole new installation training hub that's run by the industry's leading training providers. Here is where installers will receive guidance from the best of the best through hands-on learning. The hub schedules several workshops during each day of the exhibition and provides insights into specific niche skill sets. The first Installer Training Theatre featured The Battery Standard (Installation) & Becoming Certified Presentation; ECA Workshop: Student Renewables Roadshow; Solar PV: Monitoring a system; Low Carbon Landscapes and Data Dashboard, PV Module Installation and Commissioning; and Inverter Installation and Commissioning.
Signing up requires having a free ticket and applying through the show Swapcard app. The app goes live days before the live trade fair, but seats are limited to be sure to sign up as soon as you can. The Hub provides all practice-oriented methods: demonstration rigs, side-by-side showings and breaking down all the various methods to install solar panels, and calibrate and commission PV systems. You'll return home with improved skills, first-hand knowledge of the newest products and useful certification to further your career.
A big ticket item everyone waits for is the Solar & Storage Live Awards, which are given out at a black-tie gala dinner. It's the biggest pat on the back and celebration of the achievements over the past calendar year. Overall there are 13 award categories including most notably the Contractor of the Year, the Lifetime Achievement Award, the Start-Up of the Year and the International Solar and/or Storage Project of the Year.
Past editions
Solar & Storage Live 2023
17.10.2023 - 19.10.2023
Solar & Storage Live 2020
02.12.2020 - 04.12.2020
Solar & Storage Live 2019
17.09.2019 - 19.09.2019
How to get to Solar & Storage Live

On Foot
from Birmingham Airport is 22 min walk

By Car
from Grand Central Metro Station Birmingham is 22 min car drive
from Birmingham Airport is 2 min drive

By Public Transport
from Grand Central Metro Station Birmingham take a train to the aiport and from there you have additional 22 min walk