SPS - smart production solutions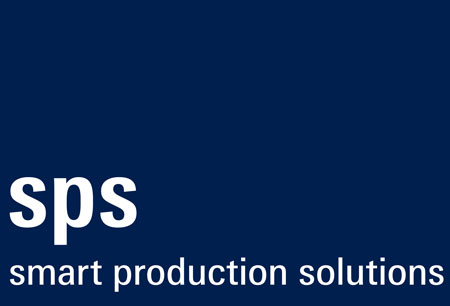 SPS - smart production solutions
Germany, Nurnberg
Book Online for SPS - smart production solutions
Book Now
SPS 2021 promises to be hands-on, visionary, and personal at its live event on November 23rd to November 25th. The event will be housed at Messe Nuremberg in Nuremberg, Germany. The appropriate COVID-19 measures will be adapted to the pandemic situation and implemented. Visitor and exhibitor compliance is a must.
A Brief Overview of SPS
SPS (Smart Production Solutions) – formerly known as SPS IPC Drives – is held in Nuremberg, Germany and introduces trade visitors to the latest technological advancements made in the electric automation sector. Whether you're manufacturing electronics or embedded systems, you're in the perfect position to meet with significant buyers at this leading international trade show. Reach way beyond your regional markets and become a truly global force.
GETA ltd finds you the perfect hotel accommodation for trade fairs based on your business travel budget – it's out mission to reduce costs and make work trips affordable for companies at all sizes and ability. We command a large network of hotels in Nuremberg and seek to position you near Messe Nuremberg and close to public transport connections, which reduce the effort and time you spend on commuting to SPS. Have your entire stay made to fit your needs and shave off expenses at the same time.
Why Your Visit Is Worth It
Having reached new heights, SPS has rebranded itself to reflect on its new industry relevance and we want to impress on you the economic advantages to exhibiting at this trade show. Have a look at the statistics from last edition to see the opportunities to grow your brand internationally:
1600+ international exhibitors from 40+ countries showcased at the event;
65,000+ international trade visitors made the trip;
136,000 square metres of exhibition space used;
170+ special presentations
30 guided tours.
Industry Relevance
The SPS - Smart Production Solutions – rebrand opens up a new chapter for a long-running show that has been a driver for innovation in electronics manufacture for over three decades. The annual event has taken place at Messe Nuremberg since 1997, whereas the inaugural edition was run at the exhibition centre in Sindelfingen the year before. Until recently, the trade show operated under the name SPS IPC DRIVES, because of the tree main themes to its product portfolio – industrial PC, electric drives and programmable logic controllers. However, with the rise of automation the scope broadened to sensor technology, image processing systems, displays, automation systems, switch cubicles, mechanics, identification systems and more. Now SPS is the premier meeting point for supply and demand over the entire electronics value chain.
Who Are You Going to Meet?
SPS has been at the forefront of advancements made in electronics in service of German industry, but the trade show is steadily growing its international profile. A little over 30% of all exhibitors come from outside Germany with countries like Italy, Austria, China, the USA, Finland, France and Turkey having good numbers. For visitors, the ratio is a little lower with only 27% of visitors being foreign nationals. Part innovation hub – part procurement program, SPS attracts buyers and experts alike who have purchasing power and play role in decision making at their companies.
Past editions
SPS - smart production solutions 2020
24.11.2020 - 26.11.2020
Edition was held digital to prevent the fast spread of COVID-19.
SPS - smart production solutions 2019
26.11.2019 - 28.11.2019
136,000
SQ M of Exhibition Area
SPS IPC DRIVES 2018
27.11.2018 - 29.11.2018
136,000
SQ M of Exhibition Area
SPS IPC DRIVES 2017
28.11.2017 - 30.11.2017
136,000
SQ M of Exhibition Area
SPS IPC DRIVES 2016
22.11.2016 - 24.11.2016
136,000
SQ M of Exhibition Area
How to get to SPS - smart production solutions

On Foot
Nuremberg Airport – not advisable
Nuremberg Central Station – 1 hr via Allersberger Strasse

By Car
Nuremberg Airport – 30 mins via B4R
Nuremberg Central Station – 10 mins via Münchener Strasse

By Public Transport
Nuremberg Airport – 30 mins via U-Bahns U2 and U1
Nuremberg Central Station – 10 mins via U-Bahn U1
Hotels
Venue