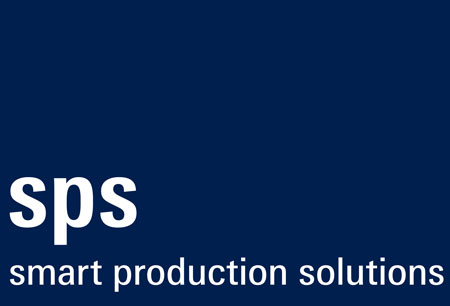 SPS - smart production solutions
Nurnberg, Germany
Book Hotel Online for SPS - smart production solutions
Book Now
Event Update
SPS will occur between 12.11.2024-14.11.2024. The format of the event will be a face-to-face exhibition. The event will take place in Messe Nuremberg. The venue will not feature stringent coronavirus prevention measures to ensure attendee safety. This is due to the country removing its domestic and travel restrictions as a result of the improving pandemic situation.
A Brief Overview of SPS
SPS (Smart Production Solutions) – formerly known as SPS IPC Drives – is held in Nuremberg, Germany and introduces trade visitors to the latest technological advancements made in the electric automation sector. Whether you're manufacturing electronics or embedded systems, you're in the perfect position to meet with significant buyers at this leading international trade show. Reach way beyond your regional markets and become a truly global force.
The upcoming 2022 edition of SPS promises to be a return to form with thousands expected to get a ticket. Now is the best time to book hotel accommodation for SPS while hotel rates are low. Find out the best deals in Nuremberg today! GETA ltd works with you to create a custom experience. We can handle any budget and accommodate groups of all sizes. Tell us what you need and we'll send you the top hotels close to Messe Nuremberg within hours. Shorten your commute and slash your travel expenses altogether. GETA ltd has a number of additional services to make your trip a success!
Why Your Visit Is Worth It?
Having reached new heights, SPS has rebranded itself to reflect on its new industry relevance and we want to impress on you the economic advantages to exhibiting at this trade show. Have a look at the statistics from last edition to see the opportunities to grow your brand internationally:
1500+ international exhibitors from 40+ countries showcased at the event;

63,000+ international trade visitors made the trip;

135,000 square metres of exhibition space used;

170+ special presentations;

30 guided tours;
Industry Relevance
The SPS - Smart Production Solutions – rebrand opens up a new chapter for a long-running show that has been a driver for innovation in electronics manufacture for over three decades. The annual event has taken place at Messe Nuremberg since 1997, whereas the inaugural edition was run at the exhibition centre in Sindelfingen the year before. Until recently, the trade show operated under the name SPS IPC DRIVES, because of the three main themes to its product portfolio – industrial PC, electric drives and programmable logic controllers.
However, with the rise of automation the scope broadened. As of right now, SPS has a total of 13 main product groups – Drive systems and components, Sensor technology, Control technology, Factory power - grids and –supplies, Interface and interface technology, Low voltage-switching devices, Mechanical infrastructure, IPCs, Software & IT in manufacturing, Human-Machine-Interface devices, Industrial communication, Training and consulting, and Functional groups. SPS is the premier meeting point for supply and demand over the entire electronics value chain.
Innovation is very much part of the show's DNA. That's why organisers have created the joint stand 'Automation meets IT' to address how digitalisation and AI are transforming the industry. This joint stand gives visitors the opportunity to talk to experts in the field and discuss asset management, cloud-based services, data-centered services, predictive maintenance and OPC UA.
Who Are You Going to Meet?
SPS has been at the forefront of advancements made in electronics in service of German industry, but the trade show is steadily growing its international profile. A little over 30% of all exhibitors come from outside Germany with countries like Italy, Austria, China, the USA, Finland, France, and Turkey having good numbers. For visitors, the ratio is a little lower with only 27% of visitors being foreign nationals. Part innovation hub – part procurement program, SPS attracts buyers and experts alike who have purchasing power and play a role in decision making at their companies.
Close to 70% of all trade visitors come from construction, management, and production. This gives exhibitors an excellent chance to diversify their revenue streams. You'll have a chance to get to know buyers from a variety of professional backgrounds. A lot of visitors have experience working in plant engineering, automotive production, industrial IT and networks, assembly technologies and handling, energy, water supply and wastewater treatment. That's only scratching the surface of the calibre of visitors at SPS. Foot traffic is always high at the event and you'll speak to a lot of potential buyers. Visitors tend to have top managerial positions or be C-level executives.
There's a good portion of major brands that make it a point to exhibit regularly. You'll be in the good company of Phoenix Contact, Beckhoff Automation, ABB, B&R, Pepperl+Fuchs, SICK, Lenze, SEW-EURODRIVE, Pilz, Rittal, Microsoft, SAP, KEYENCE and Bosch Rexroth.
Additional Value of Attending
Once you've done all the networking and pitching you can then do research by attending the many informative lectures that take place during SPS. Organisers have made sure to invite only the top experts to deliver the keynote, give lectures and participate in panel discussions. The programme extends to all relevant sectors and is deeply tied with the main themes of SPS, which change from edition to edition.
In previous editions, talks have tackled subjects such as the virtual commissioning of sensors as digital twin components, how a distributed industrial cloud can enhance future-proof production processes and sensor solutions for smart factories.
Past editions
SPS - smart production solutions 2023
14.11.2023 - 16.11.2023
128 000
m2 of event space
SPS - smart production solutions 2022
08.11.2022 - 10.11.2022
112,000
m2 of exhibition space
SPS - smart production solutions 2021
23.11.2021 - 25.11.2021
Cancelled due to Covid-19
SPS - smart production solutions 2020
24.11.2020 - 26.11.2020
Edition was held digital to prevent the fast spread of COVID-19.
SPS - smart production solutions 2019
26.11.2019 - 28.11.2019
136,000
SQ M of Exhibition Area
How to get to SPS - smart production solutions

On Foot
Nuremberg Airport – not advisable
Nuremberg Central Station – 1 hr via Allersberger Strasse

By Car
Nuremberg Airport – 30 mins via B4R
Nuremberg Central Station – 10 mins via Münchener Strasse

By Public Transport
Nuremberg Airport – 30 mins via U-Bahns U2 and U1
Nuremberg Central Station – 10 mins via U-Bahn U1