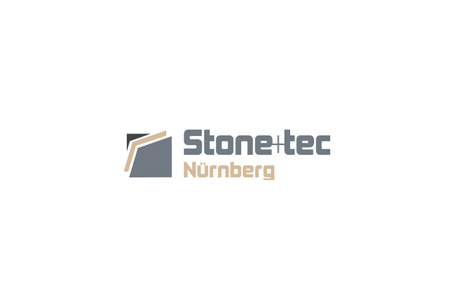 STONE + TEC
Nurnberg, Germany
Book Hotel Online for STONE + TEC
Book Now
A Brief Overview of Stone+tec
When it comes to innovations and creative solutions in the natural stone industry, you can't do any better than Stone+tec. The international trade fair commands attention and economic power over major markets in Europe and over the course of its existence has become ever more relevant on a global scale. It's the best possible procurement platform and a source of innovation for technology of processing, use and distribution of natural stone.
Have you booked a stand for Stone+tec? Now is the time to think about where to stay and GETA ltd has all the best offers for hotels in Nuremberg. We're veterans in the business travel sector and have worked extensively in the city. You can count on us to provide affordable accommodation for trade shows at every price point. Tell us your budget and we'll get you the most affordable hotel rates for Stone+tec. GETA ltd helps you minimise spending and book a hotel close to Messe Nuremberg. Access to public transport means you'll reach the exhibition centre in minutes.
Ask us about our bonus travel services. Our team is on standby to book airport transfers, provide rent-a-cars or build your exhibition stand!
Why Your Visit Is Worth It
As a B2B trade fair, Stone+tec is considered to be one of the biggest and most influential European events for the natural stone industry. You're in the perfect place to establish contact with buyers and generate qualified sales leads. Here's a breakdown of what happened in the last edition. You can't argue with numbers like there:
250 international exhibitors from 22 countries
20,000 square metres of exhibition space
9600 international trade visitors in total
Industry Relevance
Stone+tec, the leading international trade fair for the natural stone industry, is a biennial event held at Messe Nuremberg. Thanks to Germany displaying a high demand for natural stone products, Stone+tec emerged as the preferred platform for showcasing the latest trends, technologies and tomb designs, which continues to set the standards for tomorrow's market. Trade visitors immerse themselves in all things natural stone complete with an exceptional support programme.
As a meeting place, Stone+tec focuses on all aspects of natural stone and its value chain. You'll see everything from quarrying and processing to utilisation and comparable materials. The trade fair presents a comprehensive overview of the range of processing and application possibilities of natural stone, both in isolation and in combination with other materials and construction chemistry. Visitors can explore the exhibition's vast array of machinery and tools necessary for working and processing these materials.
Exhibitors remain on top of design trends, high-quality materials, construction chemicals, the latest processing technologies and equipment as well as various safety and cleaning products. Special showcases dedicated to the protection of monuments, gravestones and chapels are also not to be missed, offering valuable insights into the preservation of cultural heritage. The exhibition space is divided into three major thematic areas:
Building with Natural Stone: material (natural stone, engineered stone, ceramic, tiles & slabs), occupational safety and environmental protection, sustainability, cultural heritage preservation + restoration, architecture, planning & design.
Equipment for Professionals: machines, plants, and tools, conveyor technology, transport and packaging, anchoring and fastening technology, and construction chemistry.
Place of memory: gravestone design, grave art, grave decoration, and sacred objects.
The trade fair brings together key stakeholders, influential associations, service providers, and decision-makers who have marked Stone+tec as a must-attend event on their calendars. With a program featuring technical seminars, forums, and presentations by industry experts, the trade fair exists as a thriving marketplace for networking and knowledge exchange.
Additionally, the German Natural Stone Award and the exhibition's innovative nature add further allure to the event. Complementing the trade show, the Stone+tec Congress offers attendees the opportunity for further professional training, focusing on critical themes and issues facing the industry.
Who Are You Going to Meet?
Stone+tec creates a playground for exceptional German companies to best present what they're best able to do. You'll exhibit side by side with DNV Deutscher Naturwerkstein Verband, J. König, Ernst Strassacker, AKEMI Chemisch Technische Spezialfabrik, L. Hietel, THUST STEIN, GMM Steinbearbeitungsmaschinen and BIV-Nachwuchswettbewerb.
The audience at Stone+tec comes from all backgrounds. You have construction professionals that work in all positions: tilers, planners, building contractors, stone masons, natural stone mechanics and architects. But you also meet with stone sculptors, restaurateurs, gravestone dealers, garden and landscape designers and cemetery managers.
As with exhibitors, the majority of visitors are German nationals with the biggest international group coming from nearby Austria. Nevertheless, Stone+tec has been attracting visitors from Italy, Poland, Northern Europe and the Baltic States. For 2024, organisers confirm interest from both companies and associations from Turkey and Italy.
Additional Value of Attending
The Stone+tec Congress, held in conjunction with the Stone+tec trade fair, has now become the heart of the support programme and offers attendees high-quality lectures and panel discussions. Over the course of three days, around 200 participants engaged with the most pressing issues of the day. The debut of the congress received positive reactions and organisers are looking to expand the reach of the Stone+tec Congress to include even more target groups in the next edition.
Hermann Graser, the President of the German Natural Stone Association, played a pivotal role in providing conceptual support for the congress program. After the very first edition wrapped up, Graser expressed satisfaction with its initial success. The Stone+tec Congress has undoubtedly become a valuable addition to the trade fair, enriching the overall experience for attendees.
We also have to mention the prestigious German Natural Stone Award ceremony, which in 2022 celebrated its 20th edition. The award given by the German Natural Stone Association honours the superior achievements in sustainable architecture. The award distinguishes projects that showcase architectural excellence, resource-efficient construction methods and a strong emphasis on natural stone both indoors and outdoors. In 2022, the coveted German Natural Stone Award was bestowed upon the library of the preacher's seminary in the Loccum monastery. With climate change and sustainability dominating conversations in construction and architecture, the German Natural Stone Award has surged in importance!
Past editions
STONE + TEC 2022
22.06.2022 - 25.06.2022
STONE + TEC 2021
12.05.2021 - 15.05.2021
STONE + TEC 2020
17.06.2020 - 20.06.2020
Cancelled because of COVID-19.
STONE + TEC 2018
13.06.2018 - 16.06.2018
29,000
SQ M of Exhibition Area
How to get to STONE + TEC

On Foot
Nuremberg Airport – not advisable
Nuremberg Central Station – 1 hr via Allersberger Strasse

By Car
Nuremberg Airport – 30 mins via B4R
Nuremberg Central Station – 10 mins via Münchener Strasse

By Public Transport
Nuremberg Airport – 30 mins via U-Bahns U2 and U1
Nuremberg Central Station – 10 mins via U-Bahn U1