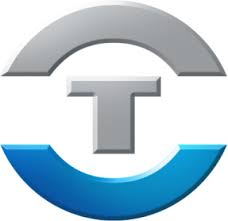 TECNA
Rimini, Italy
A Brief Overview of TECNA
As a respected international trade show for surfaces and surface treatment, TECNA is where important advancements in manufacturing and treatment technologies are being presented. The trade fair is a must-attend platform for the numerous industrial sectors in Europe as a source for new products on a biannual basis. Over the years, TECNA has earned itself the spot as the preferred networking space for specialists and engineers to shape the future of the surfaces industry.
The upcoming edition of TECNA in 2024 is set to become one of the most successful to date and that comes with great interest in hotel accommodation in Rimini. Get in touch with us to look at affordable hotels during TECNA and make your hotel reservation early. GETA ltd is on standby to point you to the best hotels close to Rimini Fiera. It's our job to make sure you don't commute far, have good access to public transport and make great savings. We're experienced when it comes to accommodating large groups of travellers.
Add one of our many bonus services to your hotel booking for TECNA for a perfect experience. Clients rely on us for everything from airport transfers and rent-a-cars to booking meeting rooms.
Why Your Visit Is Worth It
TECNA appeals to exhibitors, because it has a high level of internationality and attendance rates in the thousands. The international trade show presents companies with the right conditions to get face to face with decision makers and major buyers based in Europe and beyond. Exhibiting means elevating your brand, expanding your client list and leaving the event with many sales leads.
Plus, the event is held only once every two years – enough time to plan accordingly. The upcoming TECNA is expected to be strong and keep up with the numbers from previous editions:
300+ international exhibitors
18,000+ international trade visitors
100 countries represented
1800+ digital visitors
Industry Relevance
TECNA is an international trade fair that plays a crucial role in the surfaces industry. Held every two years at Rimini Fiera, TECNA is organised by Acimac (Association of Italian Manufacturers of Machinery and Equipment for Ceramics) and IEG - Italian Exhibition Group. This event brings together the best of innovation in aesthetics and processes for the sector, making it a powerhouse of a marketplace for surface-related businesses.
A reason why TECNA commands the respect and attention of its entire professional community has to do with the quality of exhibitors. Exhibiting companies have established themselves as pioneers in creating efficient and sustainable factories. They have revolutionised production processes and expanded the range of end-user applications by introducing enormous cut-to-size slabs. These companies have embraced digital technologies and robotics. It's not an exaggeration to say that the future of surfacing is first built here.
TECNA serves as the international hub for the development of surfaces and covers all relevant product groups. You'll find the exhibition space is divided into seven main areas:
Digitalisation: Showcasing solutions and software for the digitalisation of factories and the evolution of production processes.
Raw Materials: Highlighting the preparation of raw materials and products for installation.
Decoration: Presenting both conventional and digital decoration systems.
Finishing: Exhibiting finishing and cutting techniques for large and extra-large sizes.
Handling & Packaging: Showcasing internal handling and packaging solutions.
Logistic & Transportation: Addressing innovative requirements to resolve logistics problems in the industry.
Green Solutions: Promoting environmentally friendly practices by reducing polluting emissions, fumes, wastewater & other industrial waste. Renewable energy & co-generation are also emphasised.
As a global platform, TECNA attracts industry players from around the world who are seeking greater competitiveness and production efficiency, staying updated on the latest trends and exploring advanced technological innovations in decoration and design. The exhibition caters to various aspects such as large formats, full digital solutions, and environmental sustainability.
The surfaces sector is constantly evolving and TECNA recognizes the changing landscape. The industry is witnessing the rise of hybrid coverings that combine different materials in residential and public spaces. There is also a growing demand for complementary and innovative aesthetic techniques. Residential and industrial spaces require creative solutions that offer functionality, beauty, durability, strength and low weight. TECNA guides professionals through evolving trends and facilitates product discovery.
Who Are You Going to Meet?
Gruppo B&T, Microban Internationa, Foshan Ruilebaide AUtomation, Enel Italia, POLYTEC, Refrattari Speciali, Aldero, Certech and Ibea are only some of the names you can come to expect at TECNA. The majority of exhibitors (70%) are domestic, based in Italy, showcasing the breadth of Italian companies and manufacturing. The remaining 30% come from Türkiye, Spain, China, Portugal, Germany, Greece, the USA, the UK, the Czech Republic and Belgium.
If we're looking at the diversity in attendance, you'll see why TECNA is regarded as a global force to be reckoned with. Each edition includes one-to-one business meetings between exhibitors and selected top buyers from Asia, the Middle East, Africa, the Mediterranean Area, Europe and Latin America, providing a unique opportunity for targeted networking and collaborations.
The level of internationality in the audience is even higher at 45% of all visitors. You're in the right place to reach buyers from faraway markets. The countries with largest numbers include Spain, Türkiye, India, Iran, Poland, Brazil, Germany, Algeria, Mexico and Indonesia. In terms of the roles visitors occupy in their own organisations, the biggest number belongs to supervisors and heads of departments (22%). These are then followed by owners, general managers, consultants, CFOs and employees. Altogether, the vast majority of visitors have some say when it comes to purchasing decisions.
The Outlook for 2024
Organisers forever keep their sights set on the future and the upcoming 2024 is going to bring you nothing but the best and newest in processes, manufacturing and materials. Hybridisation in types of covering, their use in domestic and public spaces, and the search for innovative and aesthetic techniques are at the forefront of what's going to be investigated come next edition.
You can expect a strong showcase for manufacturers of tiles, natural and reconstructed stone, wood and parquet, glass, laminates, cement and metal.
Past editions
Tecnargilla 2023
13.06.2023 - 14.06.2023
Tecnargilla 2022
27.09.2022 - 30.09.2022
100+
Participant countries
Tecnargilla 2021
27.09.2021 - 01.10.2021
Tecnargilla 2020
28.09.2020 - 02.10.2020
Cancelled because of COVID-19.
TECNARGILLA 2018
24.09.2018 - 28.09.2018
80,000
SQ M of Exhibition Area
How to get to TECNA

On Foot
Federico Fellini International Airport – not advisable
Rimini Fs Station – 50 mins via Viale XXIII Settembre 1845

By Car
Federico Fellini International Airport – 18 mins via SS16
Rimini Fs Station – 9 mins via Viale XXIII Settembre 1845

By Public Transport
Federico Fellini International Airport – 50 mins via 9
Rimini Fs Station – 26 mins via 9