Tire Technology Expo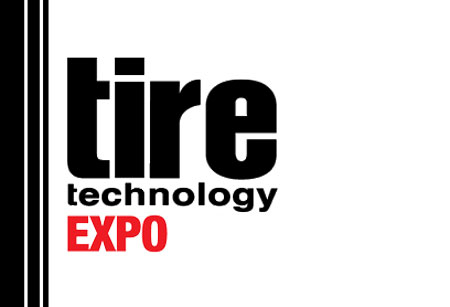 Tire Technology Expo
Germany, Hannover
Book Online for Tire Technology Expo
Book Now
The COVID-19 pandemic situation in Germany has forced Tire Technology Expo 2021 to postpone its trade show to June 8th to June 10th. This live event will still be housed at the Messe Hannover in Hannover, Germany. Organisers have stressed that comprehensive COVID-19 health and safety measures will be a given.
A Brief Overview of Tire Technology Expo
Tire Technology Expo is the chief international trade show for innovations in tire design that's a leader on an international level and a significant meeting point between supply and demand within the development and manufacturing industry. From tire materials to machinery, you see the entire processing chain represented in one place and that's why you shouldn't miss this event held in Hannover, Germany.
It takes you a single day to find the best possible hotel accommodation in Hannover for Tire Technology Expo. All you need to do is specify where you want to stay in Hannover and a specific price range. We cater to budgets of all sizes and can easily find you a hotel booking near Messe Hannover that matches with your description. GETA ltd dedicates all its resources to place you in an ideal location with ample connections to public transport. Now that's taking business travel to a whole new level.
Why Your Visit Is Worth It
The reason to attend Tire Technology Expo is two-fold. Not only do you manage to stay on top of the latest technological advancements and research being made into tire technology, but you also have access to buyers and other professionals from every link in the production chain. We have the key data from last edition:
300+ international exhibitors showcased at the event;
5000+ international trade visitors made the trip;
550 conference and workshop delegates;
180 speakers;
12 separate streams.
Industry Relevance
Tire Technology Expo exists since 2000 and in under two decades has managed to position itself as the central hub for innovation in Europe. The brand has been so successful that it attracts visitors from outside the continent with editions that offer the entire spectrum of the tire industry. Tire Technology Expo takes place in Messe Hannover every single year in February and is accompanied by a well-reviewed conference that tackles the biggest challenges in the industry at the moment. The products on display at the trade show include storage systems, tire additives, tire cleaning equipment, tire components, handling systems, hardening equipment, rubber, curing presses, conveyor belts, extrusion systems, tire inspection systems, tire manufacturing plants, tire materials and so much more.
Who Are You Going to Meet?
Because Tire Technology Expo is equal parts a procurement platform with a strong focus on unveiling new products and conference where the latest research into sustainability and Industry 4.0 is being shared, there is a great variety to the visitors that make their way to the trade show. On the exhibitor end, you have a high-profile lineup of international giants – Cassioli, Albeniz, Zeppelin, Uzer Makina, Emerson, EMEA and many others. These brands alone secure that trade visitors coming to Tire Technology Expo are at the top of the food chain.
Past editions
Tire Technology Expo 2020
25.02.2020 - 27.02.2020
Tire Technology Expo 2019
05.03.2019 - 07.03.2019
TIRE TECHNOLOGY EXPO 2018
20.02.2018 - 22.02.2018
TIRE TECHNOLOGY EXPO 2017
14.02.2017 - 16.02.2017
TIRE TECHNOLOGY EXPO 2016
16.02.2016 - 18.02.2016
How to get to Tire Technology Expo

On Foot
from Hbf ~35 min with a bike
1h 20 min bike ride

By Car
From Haptbahnhof there are ony 20 to 30 min with a car
From Hannover Aiport via A2 for 30 min

By Public Transport
From Hbf - S4 to Messe Hanover/Laatzen for 23 min OR take U1, U2 or U8 for 30 to 40 min
From Hannover Aiport take S5 to Hbf and then U8 to Hannover, Messe/Nord (1h 10 min)
Hotels
Venue