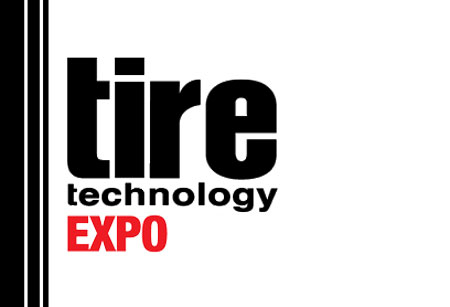 Tire Technology Expo
Hannover, Germany
Book Hotel Online for Tire Technology Expo
Book Now
Event Update
Tire Technology Expo will be held from 19.03.2024 to 21.03.2024. The exhibition will take place at the Deutsche Messe in Hannover, Germany. The event will take place in a face-to-face format. Germany currently does not have domestic Covid-19 limitations or travel limitations. Event organisers advise attendees to follow recommendations such as wearing face masks during crowd congestions.
A Brief Overview of Tire Technology Expo
Tire Technology Expo is the chief international trade show for innovations in tire design and has the reputation of a leader on an international level. Each edition functions as a key meeting point between the supply chain and buyers within the development and manufacturing industry. From tire materials to machinery, you see the processing chain laid out in full. Not one detail has been missed – all the more reason to sign up for a booth. Don't miss Tire Technology Expo held in Hannover, Germany.
Why Your Visit Is Worth It
The reason to attend Tire Technology Expo is two-fold. Not only do you stay on top of what's new in technological advancements and research, but you penetrate new markets. Each edition brings in fresh buyers, experts and engineers, who are interested in networking and pursuing long-term partnerships. You fly home with a long list of sales leads and placed orders. This compensates all the expenses it takes to exhibit at Tire Technology Expo. Although we don't have the new numbers from 2022, here are the key data points from 2019:
319 international exhibitors showcased at the event;
5600 international trade visitors made the trip;
550 conference and workshop delegates;
180 speakers;
12 separate streams.
Industry Relevance
Tire Technology Expo welcomed professionals for the first time in 2000 and it's taken only twenty years for the trade show to take the number one spot as the central hub for innovation in Europe. The brand has been so successful that it attracts visitors from outside the continent with editions that offer the entire spectrum of the tire industry.
Tire Technology Expo is typically scheduled towards late February, but the schedule has changed because of the pandemic. You can expect the 2023 edition in late March. One thing that has not changed is the location – Messe Hannover. Each year, Tire Technology Expo examines technology trends and does a thorough job of showcasing innovative products. There's a lot to discover on the show floor – tire additives, tire cleaning equipment, hydraulic systems, process oils, adhesion resins, synthetic rubber, electrical drives, release chemistry and smart tires.
The main priority has always been to push technology into a more sustainable direction. A big, big product highlight in 2022 came from carbon black manufacturer Birla Carbon, who presented its Continua 8000 Sustainable Carbonaceous Materials (SCM). This product has been engineered to fit in the circular economy model and fills in the role of traditionally used furnace carbon black. It's all very sustainable. This should provide enough context as to what Tire Technology Expo does for the industry.
Who Are You Going to Meet?
Tire Technology Expo is both a procurement platform and a conference for the latest research into sustainability and Industry 4.0. There is a great variety to the visitors that make their way to the trade show. On the exhibitor end, you have a high-profile line-up of international giants – Cassioli, Albeniz, Zeppelin, Uzer Makina, Emerson, EMEA, Siemens, ZF Group, VMI Group, HF Group, Danfoss Power Solutions and Bekaert.
You definitely benefit since the audience travels from near and far. The heart of Europe is represented – Germany, France, Spain, Italy, Denmark, the Netherlands, Sweden, Poland, the UK, the Czech Republic and Poland. With each year, the trade show grows in popularity across other regions. The fastest-growing has to be Asia with India and China showing greatest interest.
These brands alone secure that trade visitors coming to Tire Technology Expo are at the top of the food chain. A significant percentage is made up from managers, CEOs, owners, board members and R&D experts. Most have some kind of purchasing power, be it direct or advisory. As a result, you can be sure to generate high-profile sales leads.
Additional Value of Attendance
Tire Technology Expo delivers much more than just B2B networking. You'll be able to immerse yourselves in workshops and on-site demonstrations of equipment, machinery and intelligent tires. You'll be able to see how cutting-edge advancements change the game. Of course, we have to talk about the conference, which hosts technical presentations. Presentations should last no longer than 25 minutes and must be given in English. The science-forward focus of the conference ties well with the spirit of Tire Technology Expo.
Organisers welcome presentations across all relevant fields and topics. What unites them is deep commitment to reimagining the industry as a whole. In the upcoming edition, the programme has confirmed presentations on the next vehicle revolution, a review of trends and possibilities in the tire business, new materials for tire performance improvement, solutions regarding waste tires, what's new in the design of tires and increasing tire value for vehicles with RFID, intelligence and tire regulation. As you can see, there's a lot of expert knowledge being shared.
How can GETA Ltd assist you?
Do you need affordable hotel reservation for Tire Technology Expo? You have come to the right place. GETA ltd is a seasoned provider of accommodation for trade shows and plans out business trips for exhibitors no matter where they travel next. Tap into an extensive database of hotels all over Hannover and find the top hotel rates in minutes. Whether you're travelling alone or in a large group, our team guarantees a good experience. Choose from a number of hotels, apartments and hostels around the city and keep costs firmly within budget. GETA ltd has good offers at every price point. Be sure to take a look at our other services to get the most out of your time at Tire Technology Expo.
Past editions
Tire Technology Expo 2023
21.03.2023 - 23.03.2023
Tire Technology Expo 2022
18.05.2022 - 20.05.2022
Tire Technology Expo 2020
25.02.2020 - 27.02.2020
Tire Technology Expo 2019
05.03.2019 - 07.03.2019
TIRE TECHNOLOGY EXPO 2018
20.02.2018 - 22.02.2018
How to get to Tire Technology Expo

On Foot
from Hbf ~35 min with a bike
1h 20 min bike ride

By Car
From Haptbahnhof there are ony 20 to 30 min with a car
From Hannover Aiport via A2 for 30 min

By Public Transport
From Hbf - S4 to Messe Hanover/Laatzen for 23 min OR take U1, U2 or U8 for 30 to 40 min
From Hannover Aiport take S5 to Hbf and then U8 to Hannover, Messe/Nord (1h 10 min)