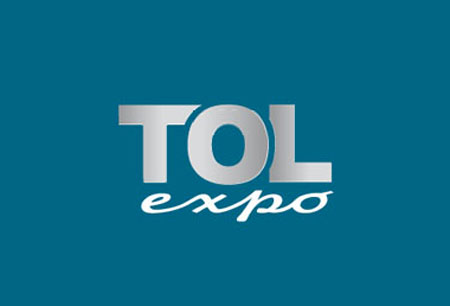 TOLEXPO
Paris, France
Event Update
Paris-Nord Villepinte Parc des Expositions will be the hosting site of TOLEXPO's 2024 live edition between 25.03.2024 and 28.03.2024. The venue will not feature strict Covid-19 safety measures. This is due to lifting the related pandemic regulations during the previous months.
Introduction to the Event
TOLEXPO gathers global metal working industry members to celebrate the year's successes. It also introduces the latest technological improvements and innovations in the field. Over 200 specialist exhibitors confirm their attendance for each edition. More than 10,000 trade visitors also confirm their participation. So be ahead of the hunt for hotel accommodation and get GETA Ltd to manage your travel arrangements! Do you want to book a hotel in a matter of minutes? Then turn to GETA Ltd and our impressive database of suitable hotel offers.

What we promise is a hotel room that fits your budget. It will also sit close to the TOLEXPO exhibition centre. The accommodation will further have excellent access to local transportation for effortless commuting. This guarantees that you are always close to the action. You will also get the best seats for the product presentations on sheet metal, tube, and section manufacturing technology. TOLEXPO is your chance to grow your business, so focus on your task. You can do so by leaving GETA Ltd in charge of your travel arrangements.
Past editions
TOLEXPO 2023
07.03.2023 - 10.03.2023
100 000
m2 of event space
1 500+
Presented machines
TOLEXPO 2022
17.05.2022 - 20.05.2022
TOLEXPO 2021
06.09.2021 - 09.09.2021
TOLEXPO 2020
23.06.2020 - 26.06.2020
Cancelled because of COVID-19
TOLEXPO 2019
05.03.2019 - 08.03.2019
How to get to TOLEXPO

On Foot
it is not recommended to walk to the exhibition centre from the Orly Airport, nor from Gare du Nord

By Car
approximately 1h 15 min with a car from Orly Airport
from Gare du Nord 33 min (20.5km)

By Public Transport
from Orly Airport: get the airport train to Antony Station and from then RER B trainf for 18 stops to Gare du Parc des Expositions (+ 11extra minutes walk to the fairgrounds) ~ 1h 15min
from Gare du Nord take RER B for 9 stops (25 min) to Gare du Parc des Expositions and then you have extra 10 min walk = total 35 min