Paris-Nord Villepinte Parc des Expositions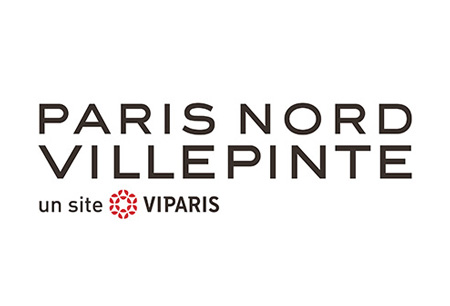 Paris-Nord Villepinte Parc des Expositions
Address:
ZAC Paris Nord 2, 93420 Villepinte, France
About The Venue
In France, we can talk only about one exhibition centre above all others. We are talking about the Parc des expositions de Paris-Nord Villepinte, as it is known in its native French, or the Paris Nord Villepinte, as it is called in English. Construction for the exhibition centre began in 1980 and it ran until 1982, when the official inauguration took place. The construction was helmed by the Paris Chamber of Commerce and Industry and the centre is currently managed by Viparis. The Parc des expositions de Paris-Nord Villepinte has always been designed to grown and in its start the centre had only 70,000 m² (753,474 sq. ft.), but has since expanded to 242,000 m² (~2,605,000sq. ft.). The centre offers 9 exhibition halls with the most modern amenities and current planning states that it should cover a territory of up to 350,000 m² (~3,767,368sq. ft.).
Paris-Nord Villepinte Parc des Expositions is based in Villepinte and neighbors the Paris-Charles de Gaulle Airport, which is serviced by shuttle bus services and the RER B station to the city. The centre is spread over a combined territory of 115 hectares and is one of the most popular centres in the world. It's the host to a variety of high-profile fairs and exhibitions. The list includes All4pack, Europain, Eurosatory, Expofil, Intermat, Maison & Objet, SIAL, Silmo and IPA. In 2013 alone, the centre hosted 407 trade fairs, out of which 32 were international trade fairs, and a total of 1,013 congresses. This translates to over 2 million visitors in one year and the number has grown since then.
How to get to Paris-Nord Villepinte Parc des Expositions
it is not recommended to walk to the exhibition centre from the Orly Airport, nor from Gare du Nord
approximately 1h 15 min with a car from Orly Airport
from Gare du Nord 33 min (20.5km)
from Orly Airport: get the airport train to Antony Station and from then RER B trainf for 18 stops to Gare du Parc des Expositions (+ 11extra minutes walk to the fairgrounds) ~ 1h 15min
from Gare du Nord take RER B for 9 stops (25 min) to Gare du Parc des Expositions and then you have extra 10 min walk = total 35 min
View Nearest Hotels
Hotels
Venue
GET A FREE QUOTE
Looking for a hotel accommodation for particular trade show or exhibition.
Send us a general enquiry and we will find the best options for you